7 Most Popular Jason Sudeikis Projects That Aren't 'Ted Lasso'
Jason Sudeikis is having a moment with his AppleTV+ series Ted Lasso. The multiple-Emmy-nominee has been prominent in the entertainment industry for years with works in film and TV. Here are some of Sudeikis' most popular projects (outside of the Ted Lasso world).
7. Jason Sudeikis stars in 'Hall Pass'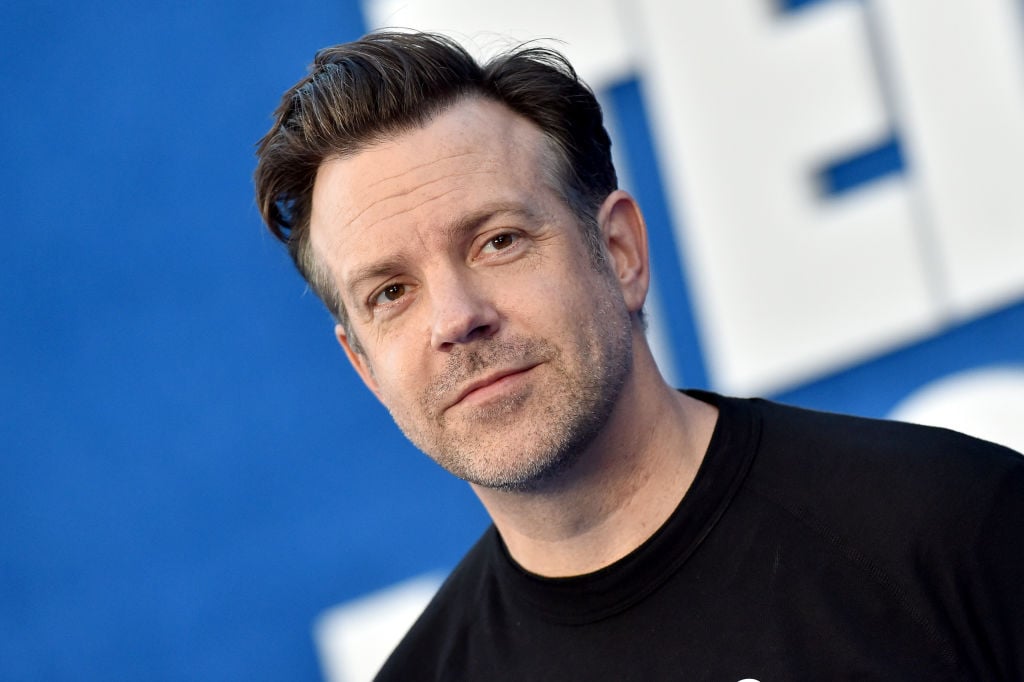 In 2011, Sudeikis starred in the Farrelly brothers comedy film Hall Pass. The star plays Fred, who begins to miss his single days and his best friend Rick (Owen Wilson). Their wives agree to give them a "hall pass" to sleep with other women for a week. Of course, it turns out disastrously, but in the funniest of ways.
6. 'The Book of Love' reveals his serious side
The 2016 drama Book of Love gives Sudeikis a slight change of pace. Here, the star plays Henry — an architect who loses his pregnant wife unexpectedly. He struggles to find his way in the aftermath but befriends a young runaway (as a father figure), despite discovering she had a remote connection to his late wife.
5. 'Saturday Night Live' marks Sudeikis' humble beginnings
In 2003, Sudeikis worked as a sketch writer for Saturday Night Live. By 2005, he joined the cast and didn't leave until 2013. This variety show is where most know him, as his humor and charm come across week over week in reruns. Sudeikis since has appeared in cameos — like his famous Joe Biden skits.
4. 'The Angry Birds' Movie is one of a few voice projects
Sudeikis has quite a few animated voice projects like The Angry Birds Movie. In this one, he voices lead bird Red, an angry, hot-headed bird who's been outcast on Bird Island. He, of course, goes to anger management to help heed his impulses.
3. Sudeikis plays opposite 'SNL' alum in 'Last Man On Earth'
Last Man On Earth ran for four seasons and starred SNL alum Will Forte. Sudeikis plays his successful brother, Michael "Mike" Shelby Miller. Their rivalry struggles, but they later reconcile and forge a stronger bond than ever.
2. 'The Cleveland Show' gives the star a recurring character
Another of Sudeikis' voice characters is Holt Richter — Cleveland Brown's drinking buddy on The Cleveland Show. This show comes from Family Guy creator Seth MacFarlane.
1. These 5 Sudeikis films include this 'Friends' star
RELATED: Emmys 2021: 'Ted Lasso' is Poised to Make Award Show History, Just Like 'Schitt's Creek' Did Last Year
Between 2010 and 2016, Sudeikis starred opposite Friends star Jennifer Aniston in five films, beginning with The Bounty Hunter. The actor plays Stewart, Nicole's (Aniston) coworker who's slightly obsessed (read: creepy).
Next comes Horrible Bosses in 2011 with Charlie Day and Jason Bateman in a comedy that changes the workforce forever. Sudeikis plays Kurt Buckman, who, along with his friends, plans to kill their boss. Aniston plays a sexually aggressive dentist who threatens Dale (Day).
In 2013, We Are the Millers introduces Sudeikis, a pot dealer who's robbed. He comes up with a plan to get money back to the cartel by hiring others to pose as his family so they can get through customs without tipping off authorities. Aniston plays Rose O'Reilly, a stripper he hires to play his wife.
Horrible Bosses 2 premiered in 2014 and continues the journies of Kurt, Dale, and Nick (Bateman).
And finally, the 2016 romantic comedy Mother's Day (by Garry Marshall) connects seemingly unconnected people through their stories and relationships with their mothers. Sudeikis plays a former marine which meets Aniston's recently divorced character, Sandy.
We don't know if Ted Lasso will sweep the Emmys or not, but in the meantime, catch Sudeikis in any of the above.
The Primetime Emmy Awards airs Sun., Sept. 20 at 8 p.m. ET on CBS.