7 Small-Town Holiday Romance Novels to Read if You Love Hallmark Christmas Movies
For many of us, the holidays just aren't the holidays without Hallmark Channel Original Movies.
These seven Christmas romance novels boast all the classic elements of the Hallmark movies we know and love. Quaint small towns decked out in twinkling lights? Check. Strangers who couldn't seem more different until they discover the holiday spirit together? Check. Life-sized gingerbread houses, snowy mountain tops, and Christmas tree farms? Check, check, and check!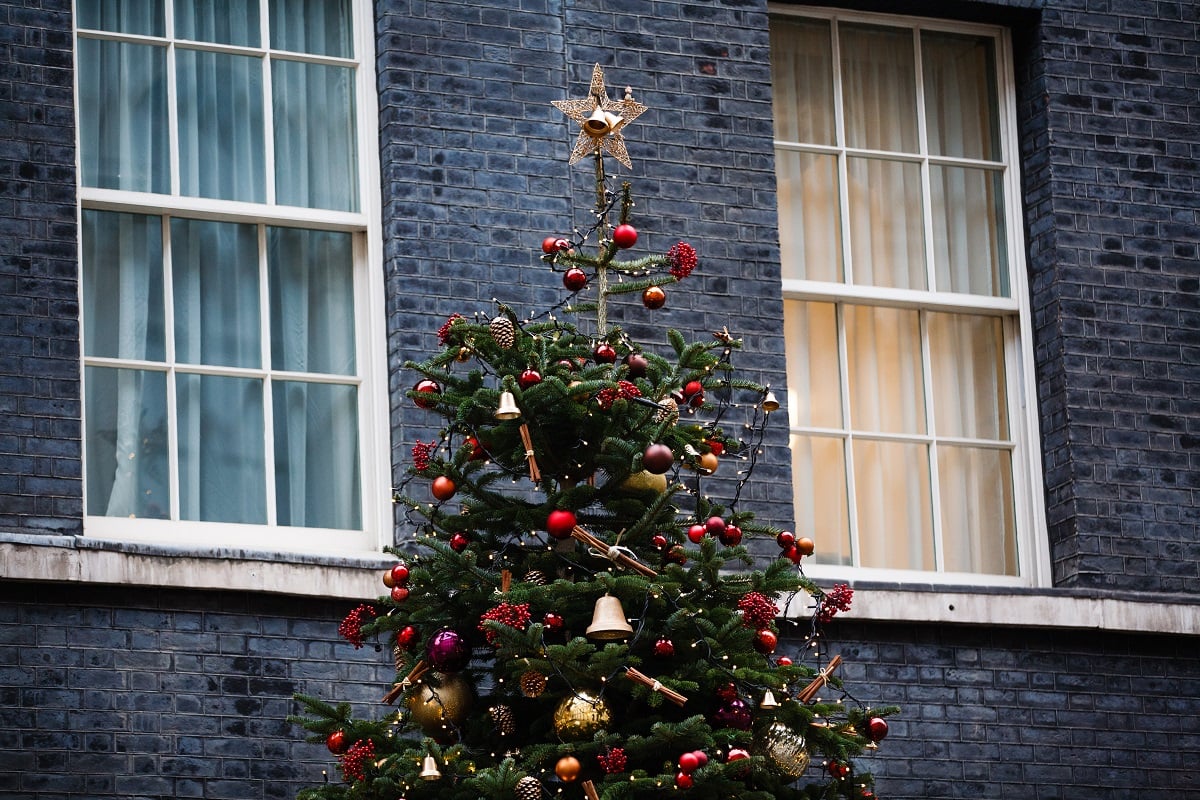 'A Christmas to Remember' by Rebecca Moesta
Rebecca Moesta captures the spirit of the Hallmark Channel Original Movie A Christmas to Remember in this heartwarming holiday love story between an exhausted, overworked TV actress and the small-town veterinarian who wants to help her out.
Jennifer heads to a mountain retreat for a much-needed break, but a car accident leaves with a case of amnesia. Luckily, John's there to help her try to remember what she's lost.
RELATED: These 6 Contemporary Locked-Room Mystery Novels Will Keep You Guessing
'Alaskan Holiday' by Debbie Macomber
Cultures clash and holiday lights twinkle in the vast Alaskan wilderness in Debbie Macomber's Alaskan Holiday.
Josie Avery, a sous chef who takes a summer job at a lakefront lodge before moving to Seattle for her dream job, is only too happy to enjoy a summer romance with Palmer Saxon, a strong-but-silent swordsmith from Ponder, Alaska. But Palmer wants more than a three-month fling – a lot more. And when Josie is left stranded in Ponder for the winter, he just might get his wish.
'A Gingerbread Romance' by Lacey Baker
Tia Mowry-Hardrict stars in A Gingerbread Romance, the Hallmark Channel Original Movie on which Lacey Baker's novel of the same name is based.
Taylor, a competitive architect who's never stayed in one place for long, finds an unexpected "home" for her heart in single dad Adam and his daughter Brooke in A Gingerbread Romance. Taylor and Adam, a baker, team up in hopes of winning a life-sized gingerbread house competition – and they end up discovering they just might be a great team in life as well.
'Christmas in Evergreen' by Nancy Naigle
Based on the Hallmark Channel Original Movie of the same name, Nancy Naigle's Christmas in Evergreen has everything you could want from a sweet holiday romance: two Christmas lovers headed in seemingly opposite directions; a vintage red pickup truck decked out in holiday lights; a meet-cute in the small town of Evergreen, Vermont; and a little girl's wish on a snow globe that makes it all possible.
RELATED: If You're a Fan of 'Love In the Time of Corona,' You Should Read These Romance Novels About Coronavirus and Quarantine
'Christmas Ever After' by Karen Schaler
Karen Schaler, who wrote Netflix's A Christmas Prince and Hallmark's Christmas Camp, serves up Mamma Mia-esque shenanigans with a winter wonderland twist in Christmas Ever After.
A romance novelist is about to host a blowout holiday extravaganza to celebrate her latest bestselling Christmas love story. But when she lets it slip to a reporter that she has great love in her past – if not in her present – three of her ex-boyfriends show up to compete for her hand.
'Journey Back to Christmas' by Leigh Duncan
Leigh Duncan tells a story that weaves time travel into the timeless spirit of the holidays in Journey Back to Christmas, adapted from the Hallmark Channel Original Movie starring Candace Cameron Bure.
Hanna, a caring nurse, grieves the loss of her beloved husband after World War II. But a Christmas Comet knocks her unconscious – and into the present day, where she tries to make her way back to her own time and back to herself.
'Christmas in Homestead' by Kara Tate
In Kara Tate's Christmas in Homestead, based on the Hallmark Channel Original Movie, a Hollywood actress and the mayor of the small town of Homestead, Iowa, find that they have more in common than they thought. When Jessica heads out to Homestead to film her latest movie, she gets a lot more than she bargained more in Matt – a devoted single father who also happens to be the town's mayor and the innkeeper where she's staying with her jealous ex.