7 Things You'll Find On Every Episode of 'Fixer Upper'
One reason Fixer Upper became the most popular series in HGTV history is because of predictability. Knowing exactly what was going to happen wasn't seen as a bad thing — especially when it came to the magic Chip and Joanna Gaines created with their modern farmhouse chic renovations.
The show ended after five seasons when the Gaineses decided to take a break and focus on their family. In 2020, the couple announced the show would be coming back to their new Magnolia network.
There may be some changes and surprises, but overall, we know the new Fixer Upper will likely include these 7 details just like the original version.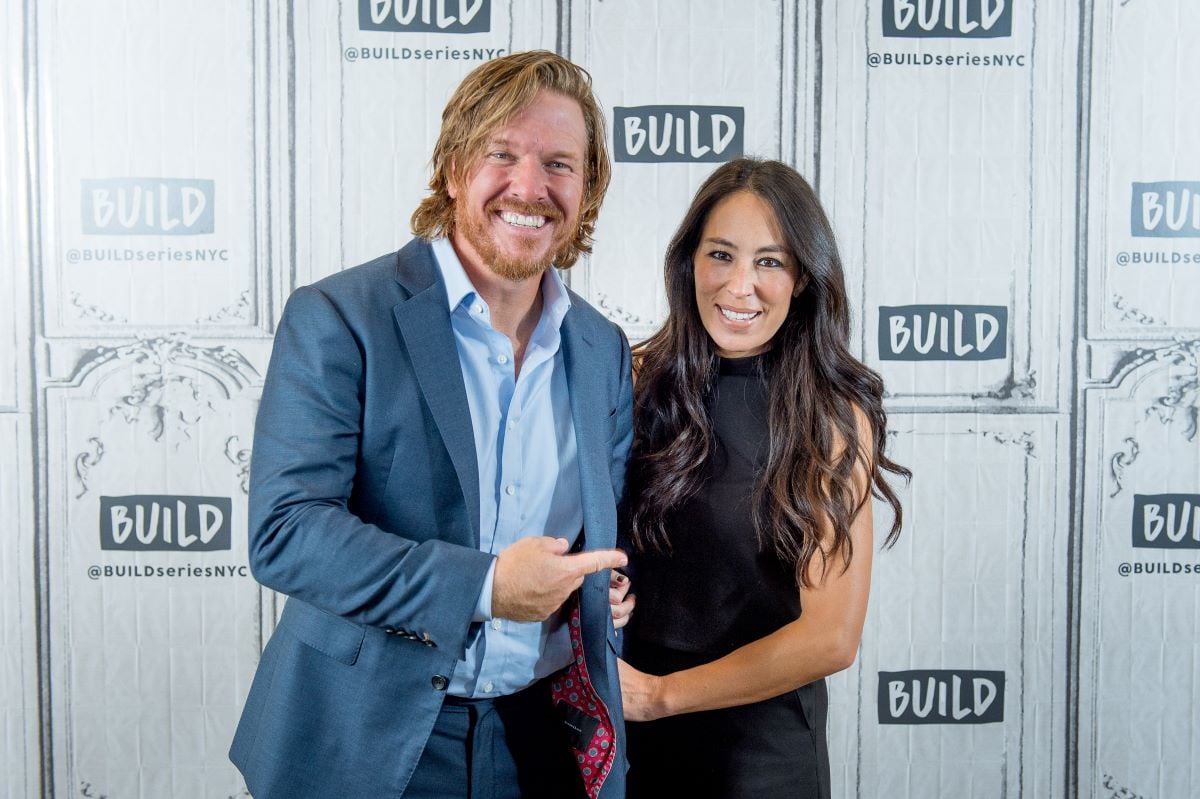 Shiplap walls everywhere
Joanna changed up the specifics of her design plans based on the house, the client needs, and what was already there structurally. But she did have a few signature design moves that made appearances in most episodes. One of those was shiplap.
Shiplap, or boards fitted together so each overlaps the one below it, adds an element of depth to any room and lends a distinctive farmhouse feel. More and more homeowners are installing their own shiplap thanks to Fixer Upper's influence.
Most episodes include shiplap in bathrooms, bedrooms, kitchens, hallways, or anywhere. And it's all thanks to Joanna's shiplap obsession.
Chip Gaines acting silly
If Joanna brought the heart to the series, then Chip brought the laughter. Fans were totally enamored by the couples' sweet relationship and their dynamic with each other. From eating weird things to intentionally launching himself through walls, Chip always served as comic relief on Fixer Upper.
He had plenty of talent, too, but with a side of wackiness. Some fans found him obnoxious but even they had to laugh a little.
A peek into the Gaineses' life at home
Each episode of Fixer Upper featured a different homeowner finding the "worst house in the best neighborhood" to transform into a dream place to live. But the constant throughout all five seasons was shots of the Gaineses at home on their Waco farm, complete with their four kids (at the time) and lots of animals.
The new Fixer Upper might not have as much focus on Chip and Joanna's private life. But we can expect to see a few instances of the kids and the farm we've all come to love.
Joanna Gaines goes digging for antiques
Whether she's shopping at a secondhand store or digging through her own personal stash of treasures, every episode of Fixer Upper features at least one look at a repurposed item placed in the house they're renovating.
Joanna is a huge fan of restoring antiques rather than buying brand-new items all the time. These might include accessories, furniture, mantels, or a slew of other design features.
The host working late into the night, sometimes with a visit from the kids
Renovations are always different, but the original Fixer Upper almost always showed Joanna putting the final staging details into her projects late at night. And most of the time, Chip would bring the kids to visit, bring her snacks, and even help out a bit.
Getting a little help from her friends
Chip and Joanna Gaines didn't work alone. Most episodes of the show included the couple's friend Clint Harp creating a custom wood furniture piece or Jimmy Don sculpting an amazing piece out of metal.
The homeowners on Fixer Upper didn't get to keep all the furniture for free, but these custom pieces were always thrown in gratis.
The big 'Fixer Upper' reveal with a giant poster
The most exciting moment of every Fixer Upper episode happens when Chip and Joanna ask if the homeowners are ready to see their fixer-upper, which is always hidden behind an oversized poster print depicting what the home looked like before.
The couple dramatically rolled away the poster to reveal the new exterior and usually got a big reaction from the happy show participants. It's a tactic that they'll almost definitely use again for Fixer Upper, the reboot.
The new Fixer Upper is scheduled to premiere on Magnolia Network in 2021.