7 Times Dolly Parton Gave Fans a Peek Into Her Personal Life on Twitter
Though Dolly Parton typically uses her Twitter for promotion, she sometimes gives a glimpse into her personal life. Here are 7 occasions where she shared photos of her life.
Dolly Parton has never been afraid to discuss her life in great detail, whether through interviews, her autobiography, or Twitter. Though Parton typically uses her social media accounts for promotional purposes or sharing photos of herself, she has also given fans a peek into her personal life. Here are seven times that Parton has shared the most important figures in her life on Twitter.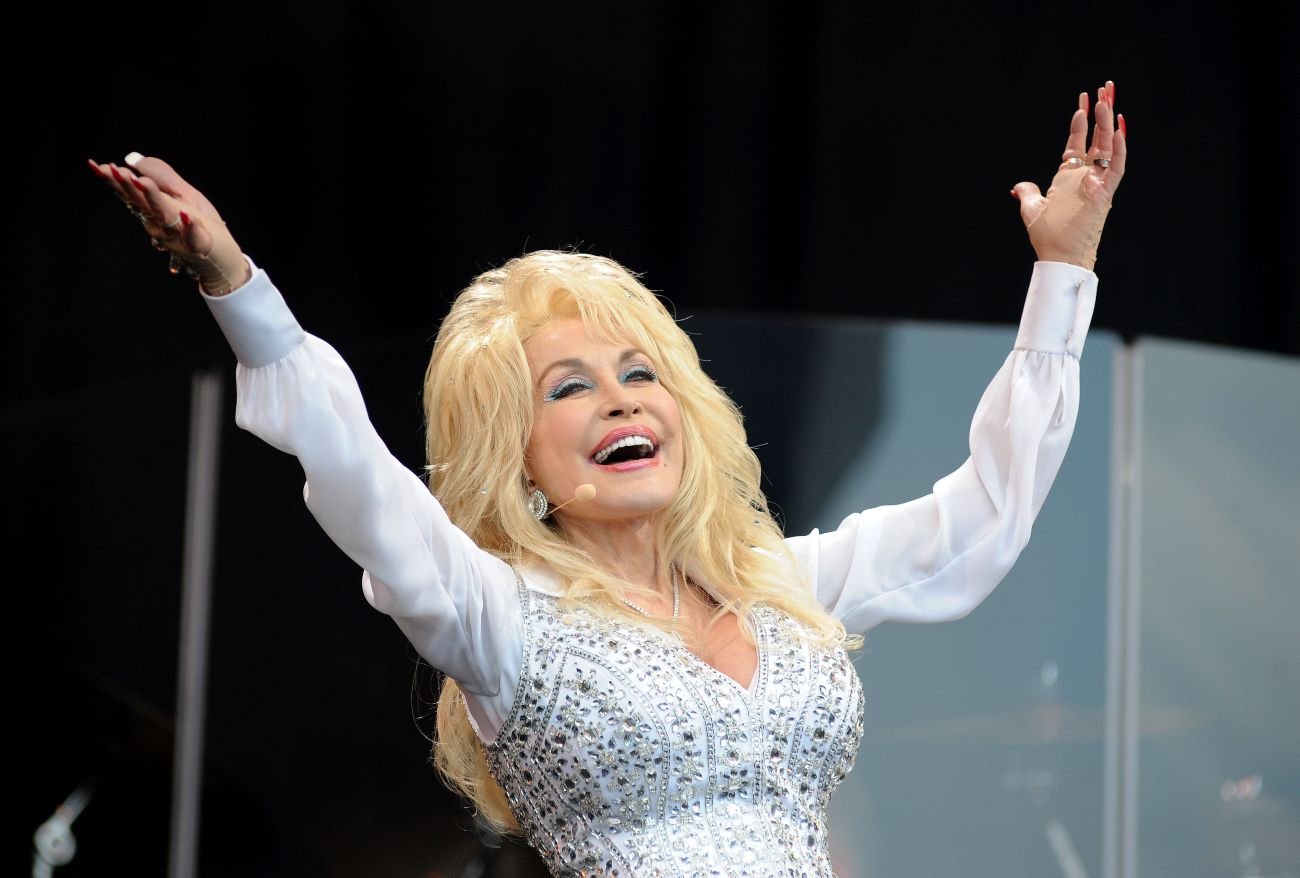 Dolly Parton has offered Twitter glimpses into married life with her husband, Carl Dean
The most private part of Parton's life is likely her relationship with the elusive Carl Dean, to whom she has been married for over 50 years. Dean tends to stay away from the spotlight, so much so that some fans have doubted his existence. Parton proved them wrong by sharing brief glimpses into their relationship.
Parton and Dean met on her first day in Nashville. Though she wanted to focus on her music career, not dating, they quickly fell into a relationship. Two years later, the pair quietly married. Since then, Dean has supported his wife from the sidelines. He likes to stay away from the entertainment industry. Still, Parton has offered fleeting glimpses of their life together, including a time when she recreated her iconic 1978 Playboy shoot for his birthday.
She has shared sweet pictures of her parents
Parton has also taken to social media to share photos of two of the most significant figures in her life: her parents. Her mother, Avie Lee Parton, and her father, Robert Parton, raised the singer and her eleven siblings in the Smoky Mountains. The family was poor but happy. Parton has shared several snapshots with her parents, including this shot of the trio at Dollywood.
She's expressed gratitude to both of her parents. Parton explained that her mother's singing helped instill a love of music in her.
She also picked up her hardworking nature from her father. Parton describes him as one of the most intelligent people she's ever met and founded her Imagination Library program in his honor. 
Dolly Parton posted photos of her honorary godchildren, including Miley Cyrus, on Twitter
Parton does not have children, but she feels this allows her to serve as a motherly figure to everyone. She has many nieces and nephews who refer to her as "Aunt Granny," as she fills a grandmotherly role in their lives. Parton also has an honorary goddaughter in Miley Cyrus.
Parton became Cyrus' godmother after she met Billy Ray Cyrus on tour. The pair realized that they had a good deal in common and grew close. When Cyrus was born, Parton knew she wanted to be her "fairy godmother," per Yahoo. Since then, Parton has appeared in episodes of Hannah Montana and offered any guidance to the younger musician. She shared that Cyrus also gives her advice on connecting with a younger audience.
Parton also has a god dog, Billy the Kid. He belongs to CTK Management, the management company Parton works with. Though she doesn't own him, Parton has welcomed Billy the Kid into her life as her official god dog.