7 Times Kate Middleton Paid Tribute to Princess Diana By Wearing Jewelry Once Owned by the Princess of Wales
Although she never met her mother-in-law, Kate Middleton often pays tribute to Princess Diana when she wears her jewely.
Kate Middleton is no stranger to paying tribute to Princess Diana. Before her tragic passing, Diana, Princess of Wales, passed on her entire jewelry collection to her sons with the intention that their wives would "have it or use it." Here is a look at the top seven times Kate, Duchess of Cambridge, paid tribute to her mother-in-law's memory by wearing her jewelry.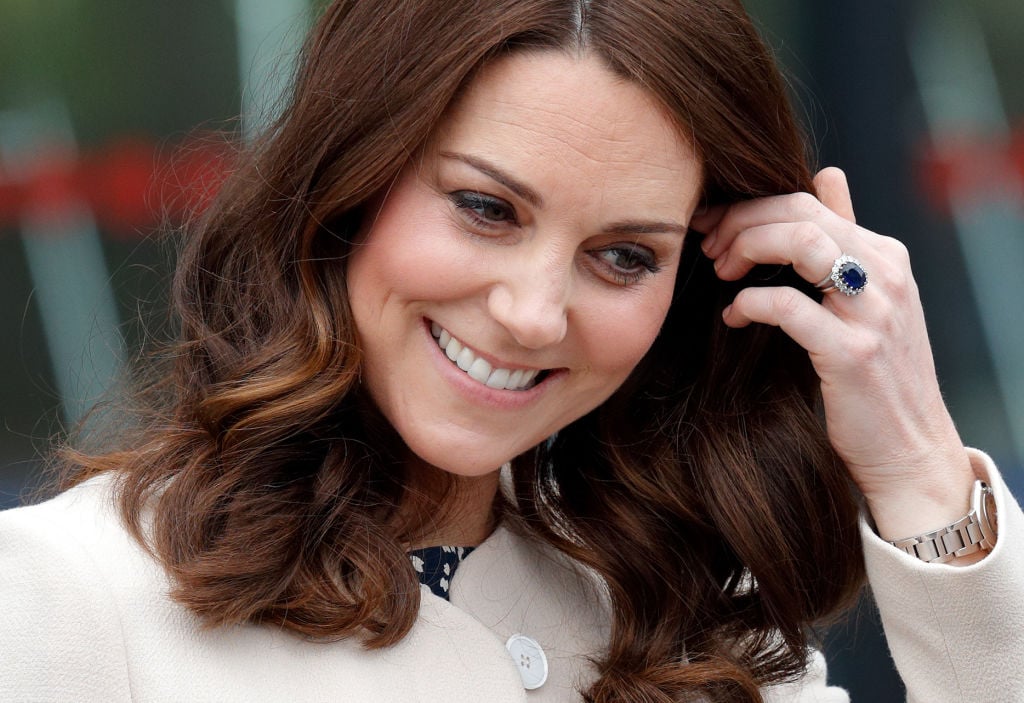 7. South Sea and diamond pearl earrings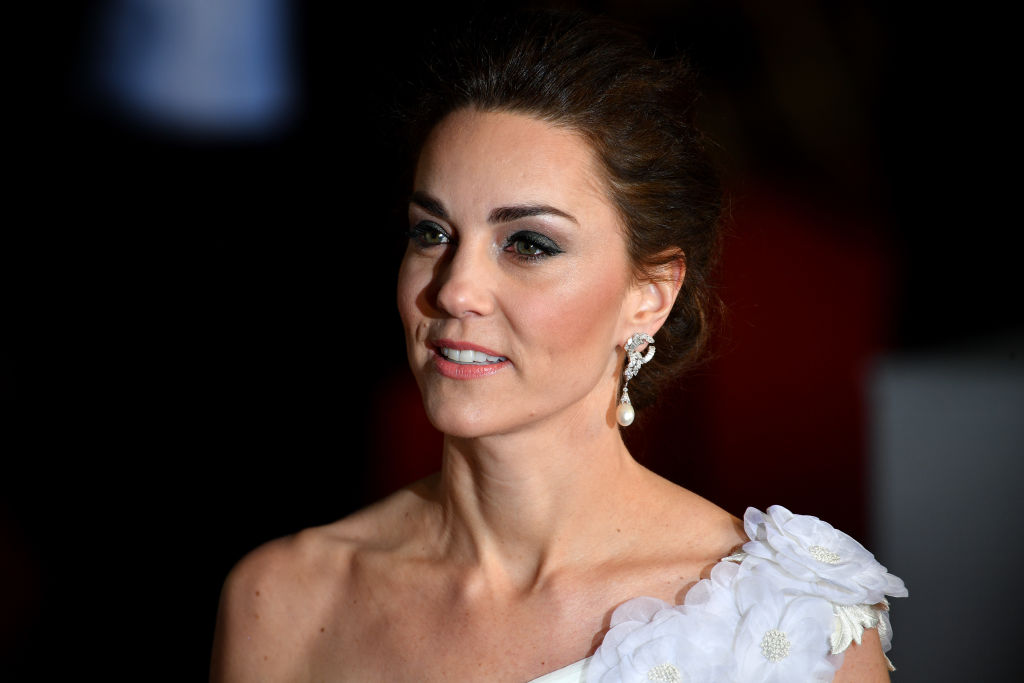 One of Diana's favorite pieces of jewelry was her south sea and diamond pearl earrings. Diana wore them on several occasions, and they seem to be one of Kate Middleton's favorites as well. The Duchess of Cambridge wore them most recently at the BAFTAs in 2019, which were held in London.
6. Pearl choker
Diana's pearl choker is actually a part of Queen Elizabeth's jewelry collection and has been worn by several royals over the years. Diana wore this choker during more than one official engagement, including an appearance in 1982 for a state banquet.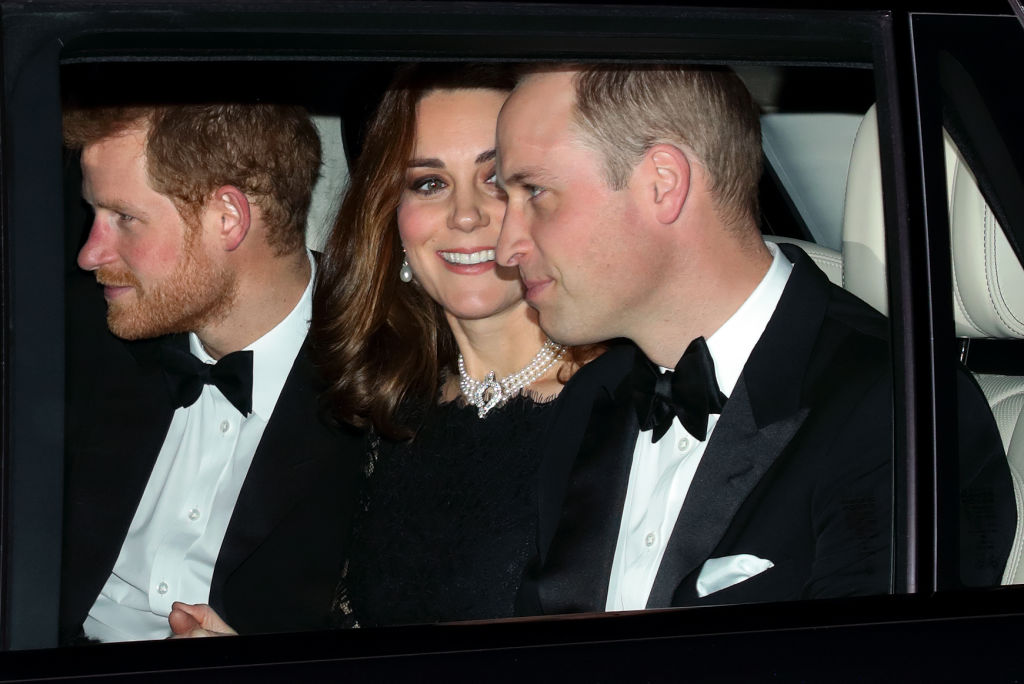 Kate has also donned this piece during royal events. Most notably, she displayed it in 2017 for Queen Elizabeth and Prince Philip's 70th wedding anniversary.
5. Diamond and sapphire earrings
Diana's famous diamond and sapphire earrings were given to her after she tied the knot with Prince Charles. According to Town and Country, Prince Fahd of Saudi Arabia gifted Diana the earrings as a wedding gift.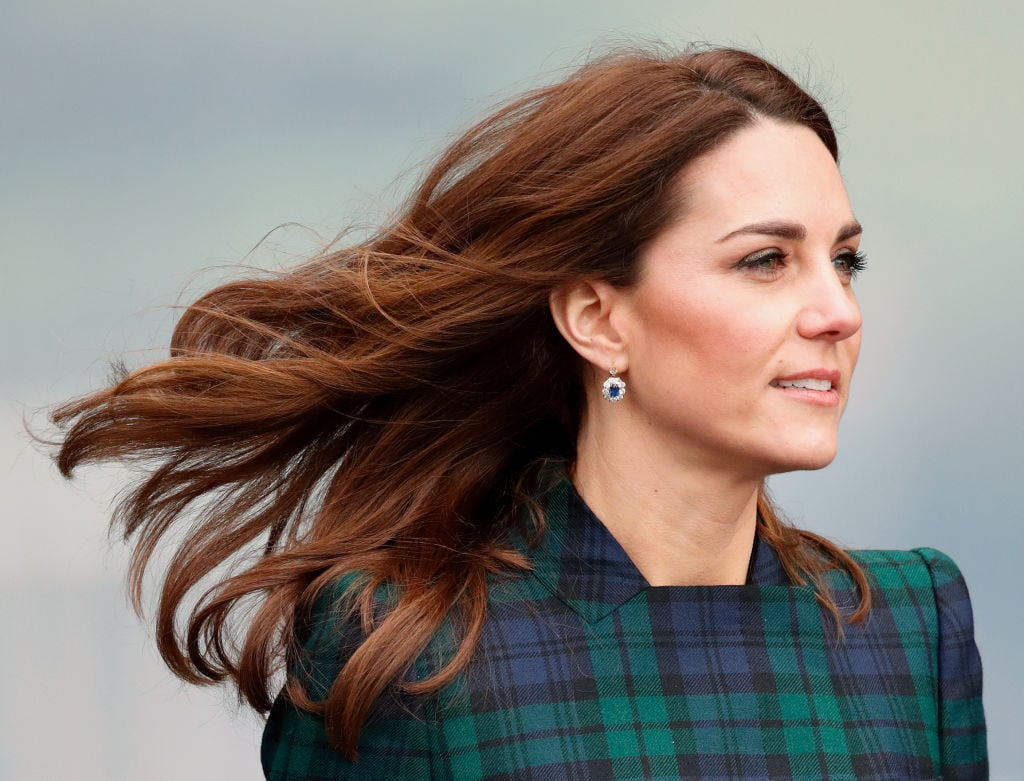 Prince William, in turn, gave the earrings to Kate Middleton after they got engaged in 2010. Kate updated the style to her liking by adding a drop to the earrings. Over the years, the Duchess has worn these gorgeous earrings on several occasions, making them one of her signature looks.
4. Collingwood pearl earrings
These pearl earrings were designed by Collingwood and given to Diana for her wedding. She was first spotted wearing them around a month before the ceremony and showed them off a few times after that.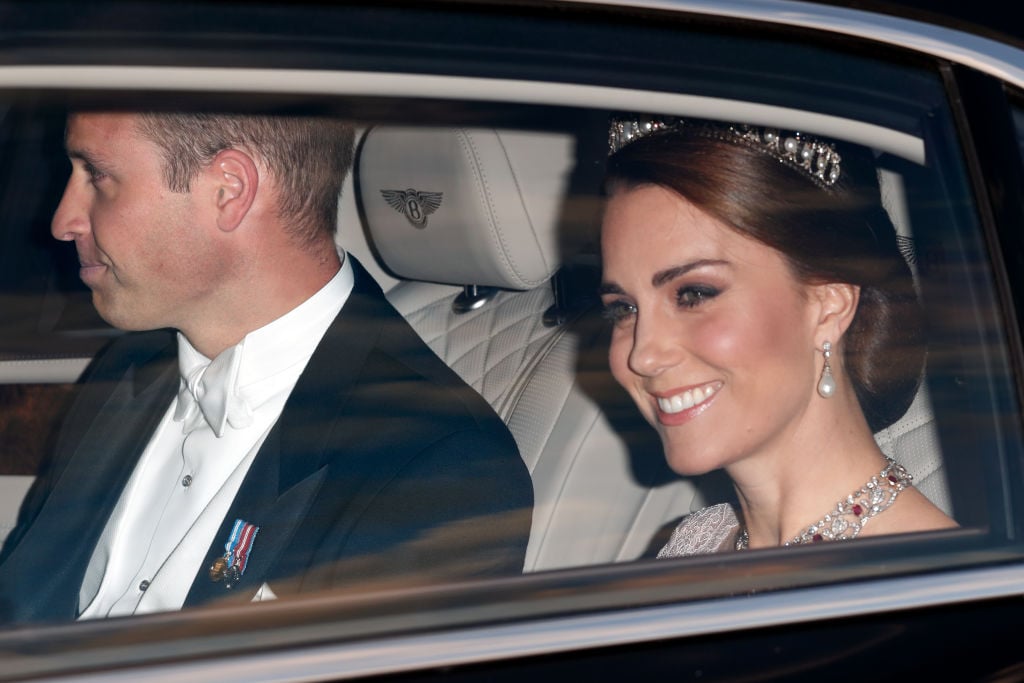 Kate Middleton has worn these earrings on a few occasions as well. She first donned them in 2017 during a state banquet for Spanish officials.
3. Pearl bracelet
Nigel Milne designed this beautiful pearl bracelet back in 1988. At the time, Diana had been married to Charles for a good seven years, and the bracelet quickly became one of her favorites.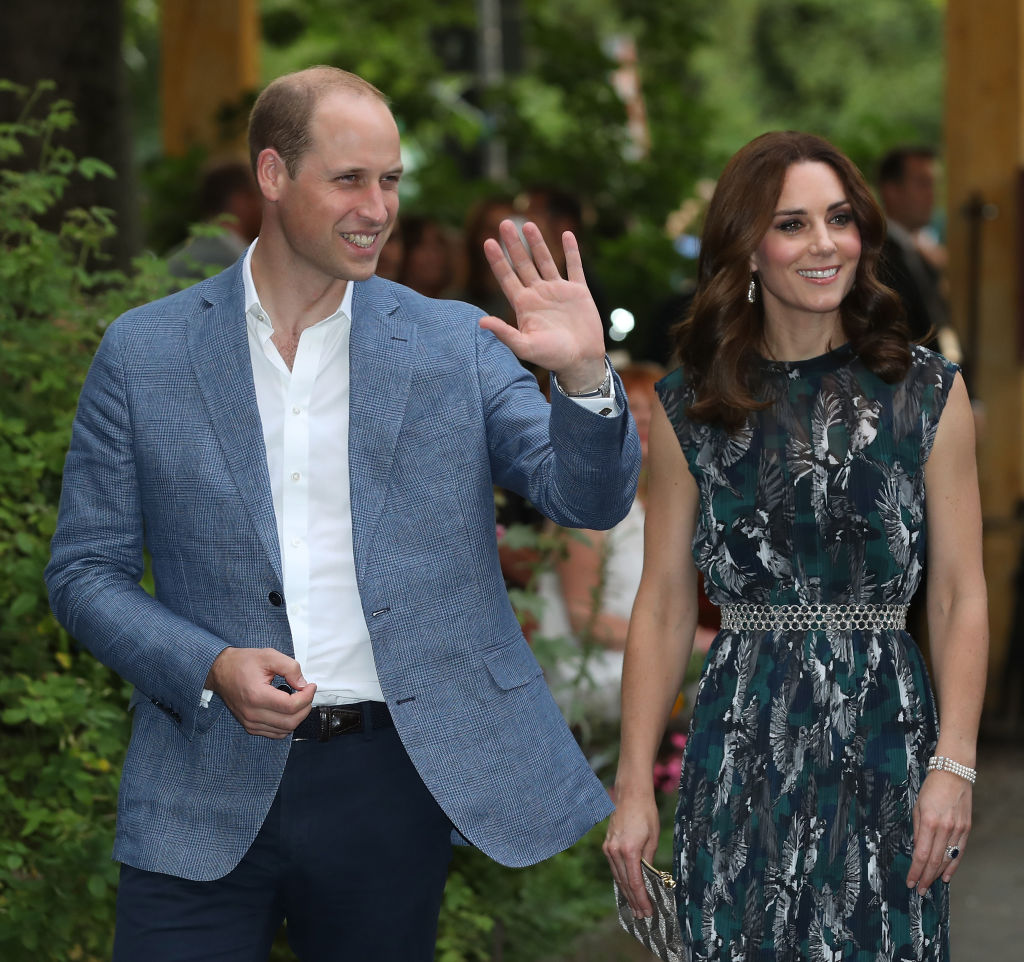 Kate, meanwhile, first wore the pearl bracelet when she visited Germany as part of a royal tour in 2017. The bracelet went perfectly with Kate's engagement ring, which is something that also has a special tie to Princess Diana.
2. Engagement ring
One of the most iconic pieces in Diana's collection was her engagement ring. Charles had this sapphire ring made by a jewelry designer in Britain named Gerrard when he proposed to Diana in 1981. Upon her tragic death, Prince Harry selected the ring to keep in his collection (he and William were permitted to select one item from Diana's estate).
Although Harry had the ring, he gave it to William in 2010 when he proposed to Kate Middleton. He modified the ring, however, when he presented it to Kate. The Duchess of Cambridge has worn the iconic ring ever since.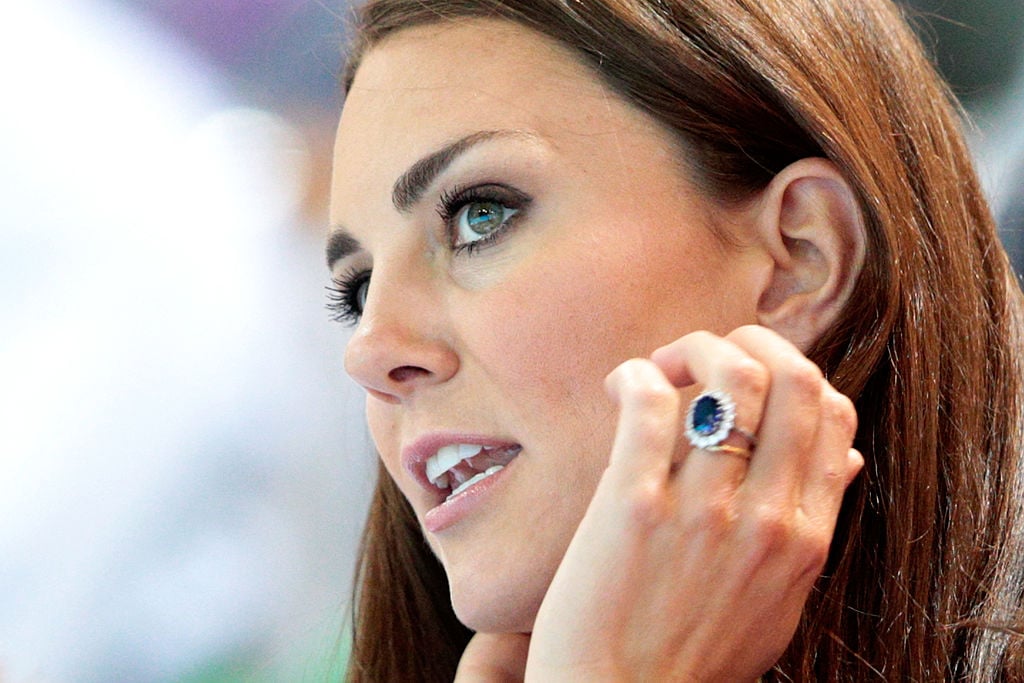 When Harry tied the knot with Meghan Markle in 2018, he made her engagement ring out of a piece of Diana's jewelry.
1. Cambridge Lover's Knot Tiara
Members of the royal family are very fond of tiaras, and Diana's favorite headpiece was the Cambridge Lover's Knot. The tiara actually belongs in Queen Elizabeth's collection, though she often lends it out for royal engagements.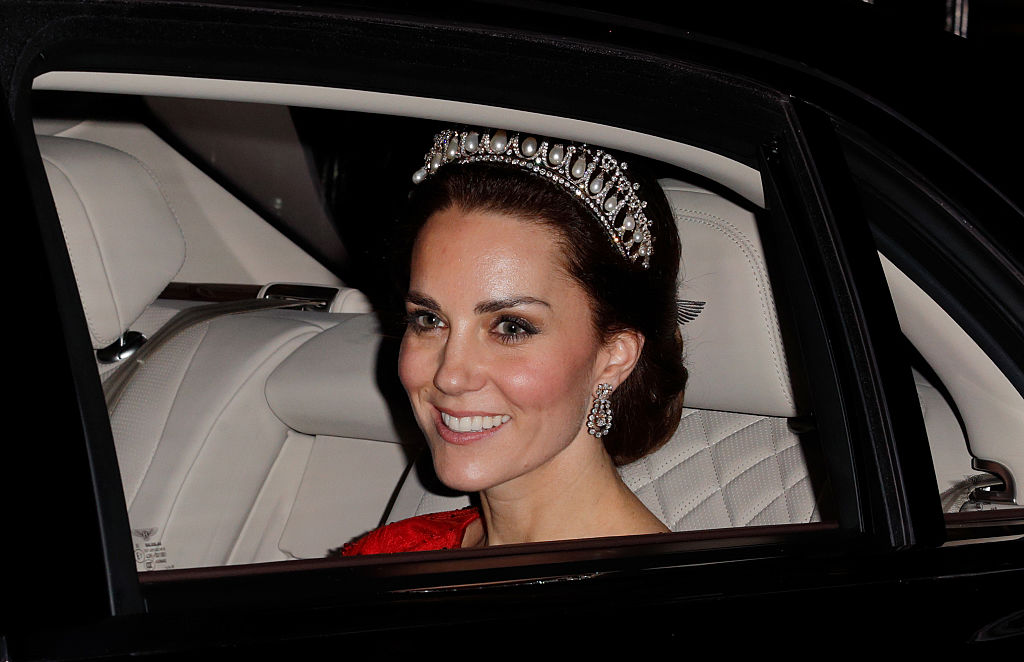 Kate Middleton was the first person to wear the Cambridge Lover's Knot following Diana's passing. The Duchess of Cambridge donned the tiara during a royal engagement in 2015. She has worn it several times since then, making it one of her favorite tiaras in Her Majesty's collection.