7 True-Crime Podcasts That Will Leave You Convinced Your Neighbor Is a Murderer
Hungry for a captivating mystery? Here are seven true-crime podcasts that will leave you feeling like a super sleuth.
For armchair detectives who are stuck at home or on a long commute, nothing kills time like a good true-crime podcast. These days, there are plenty to choose from. But if you're looking for something in-depth and intriguing to dive into, here are seven true-crime podcasts that will leave you feeling like a super sleuth.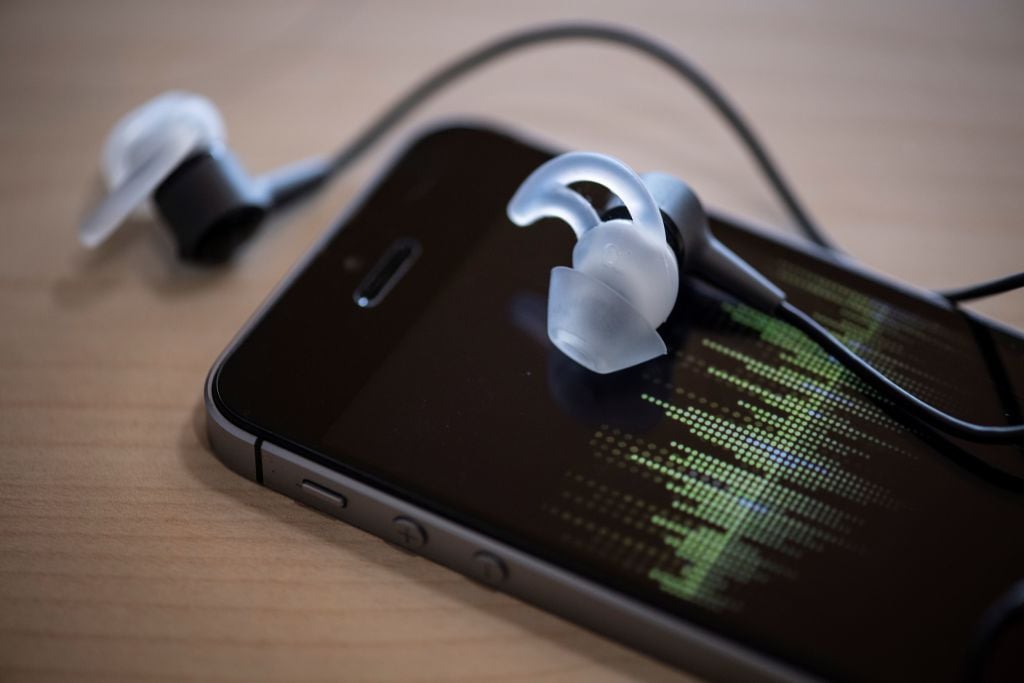 The true-crime podcast, 'LISK: Long Island Serial Killer'
LISK: Long Island Serial Killer follows the investigation of 10 female bodies found on Long Island's beaches near Gilgo and Oak Beach. The murders go back nearly 20 years, with 16 suspected victims. 
The podcast uncovers the Suffolk County Police Department's investigation and features exclusive interviews with family members and investigators. This true-crime mystery was inspired by the bestselling book, Lost Girls, which was also adapted into a movie for Netflix. 
'Accused'
Season 1 of Accused follows the murder of Ohio college student, Elizabeth Andes. In 1978, the 23-year-old was believed to be killed by her football player boyfriend. But in the light of his exonerations and new evidence, new suspects emerged. 
Reporter Amber Hunt takes listeners through the details of the case and explores what mistakes were made in the investigation. And she uncovers new twists that could lead to the discovery of an unknown killer. 
'Serial' 
If you haven't had an opportunity to listen to it yet, season 1 the Serial podcast is a great crime story that will get your investigative juices flowing. It follows the 1998 murder of high school student Hae Min Lee. Her teen boyfriend, Adnan Syed was charged and convicted of her murder.
But the podcast uncovers the Baltimore Police Department's questionable tactics and the credibility of their star witness. With interviews from experts who testified during Syed's trial, and bombshell admission's from other witnesses in the case, reporter Sarah Koenig uncovers the missteps in the investigation.
'The Dating Game Killer' is a riveting true-crime podcast
The Dating Game Killer explores the life and crimes of serial killer Rodney Alcala. In the midst of his killing spree, Alcala appeared as a contestant on a 1978 episode of The Dating Game and won a date. The podcast uncovers the details of his secret identities, his victims, and how he managed to fool everyone around him.
'Up and Vanished'
In each episode of Up and Vanished, host Payne Lindsey and his investigative team tackle different missing person cases. Through interviews with key players and suspects in the case, they attempt to uncover the mystery behind the disappearances.
'Dateline' might be a TV series, but it's also a true-crime podcast
Adapted from episodes of the NBC series,  each installment of Dateline follows a different murder, missing person case, or mystery. With reporters Keith Morrison, Dennis Murphy, and Andrea Canning, the podcast uncovers the mystery from start to finish through complete one or two-hour episodes. 
'Over My Dead Body'
Over My Dead Body explores the murder of a well-to-do professor and attorney named Dan Markel. After he was shot to death in 2014, his wife's family was suspected to be involved with the crime. The podcast dives into Markel's marriage and family life and uncovers details about the potential killer in this unsolved case.