7 Very Famous Actors Who Have Offered Themselves to Betty White
The Golden Girls Betty White is a television icon who kept a seemingly effortless charm well into her golden years. And it hasn't gone unnoticed by her much younger peers. Here are seven actors that supposedly offered themselves to White.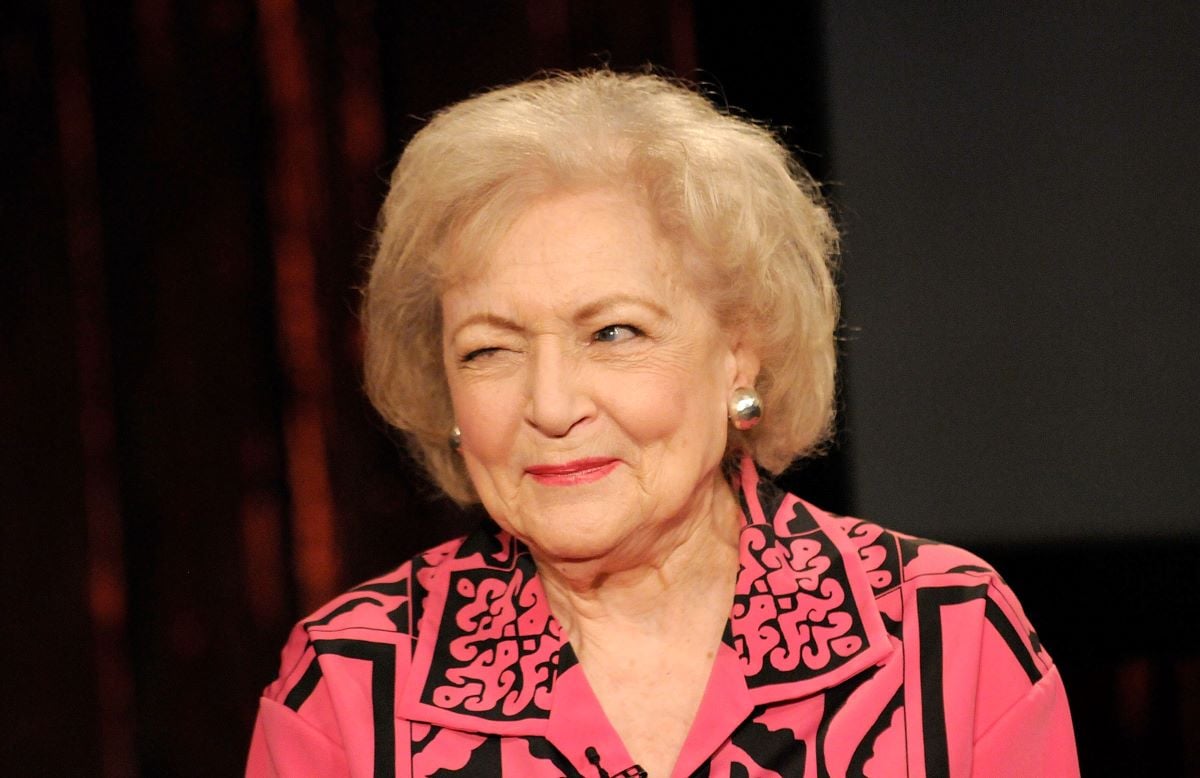 George Clooney offered thanks to White for her discretion
Let's preface this section with a reminder that George Clooney appeared on an episode of The Golden Girls, so he goes way back with White.
This story starts with White making a speech while accepting the Screen Actors Guild Life Achievement Award in 2010. She said, "What really boggles my mind is that I actually know many of you — maybe had a couple. And you know who you are!" 
When it was later Clooney's turn to take the stage, he hilariously started by thanking White for her "discretion."
Chris Evans offered Betty White an arm
While this is one instance of an actor offering White a body part as a gesture to help walk her to the stage, it still counts. Chris Evans, or Captain America from the Marvel Cinematic Universe, rose to the occasion and presented his arm when White needed to get to the stage from her seat in the crowd.
Hands up if you want to walk arm-in-arm with Evans — even if it is just for balance!
Ryan Reynolds offered 'special' birthday wishes for 'ex-girlfriend' Betty White
It seems like White has a special relationship with Ryan Reynolds and the actor is known to offer her some pretty spectacular birthday shout-outs each year. When she turned 97 in 2019, he tweeted, "I don't usually talk about ex-girlfriends. But Betty's special. Happy Birthday to the one and only."
White's 100th birthday is in January 2022, so Reynolds will likely have another "special" message for his "ex-girlfriend" soon.
Anthony Mackie offered Betty White adoration, and maybe a little something more
Marvel Avenger Anthony Mackie revealed on The Tonight Show with Jimmy Fallon that he's a big fan of The Golden Girls and he once met White. When he offered her some personal admiration, she supposedly caressed his face and said, "You make me wish I was 40 years younger."
And his response to Fallon? "I would do that," he assured him with a nod.
Robert Pattinson offered Betty White compliments on her 'vibrant' sexiness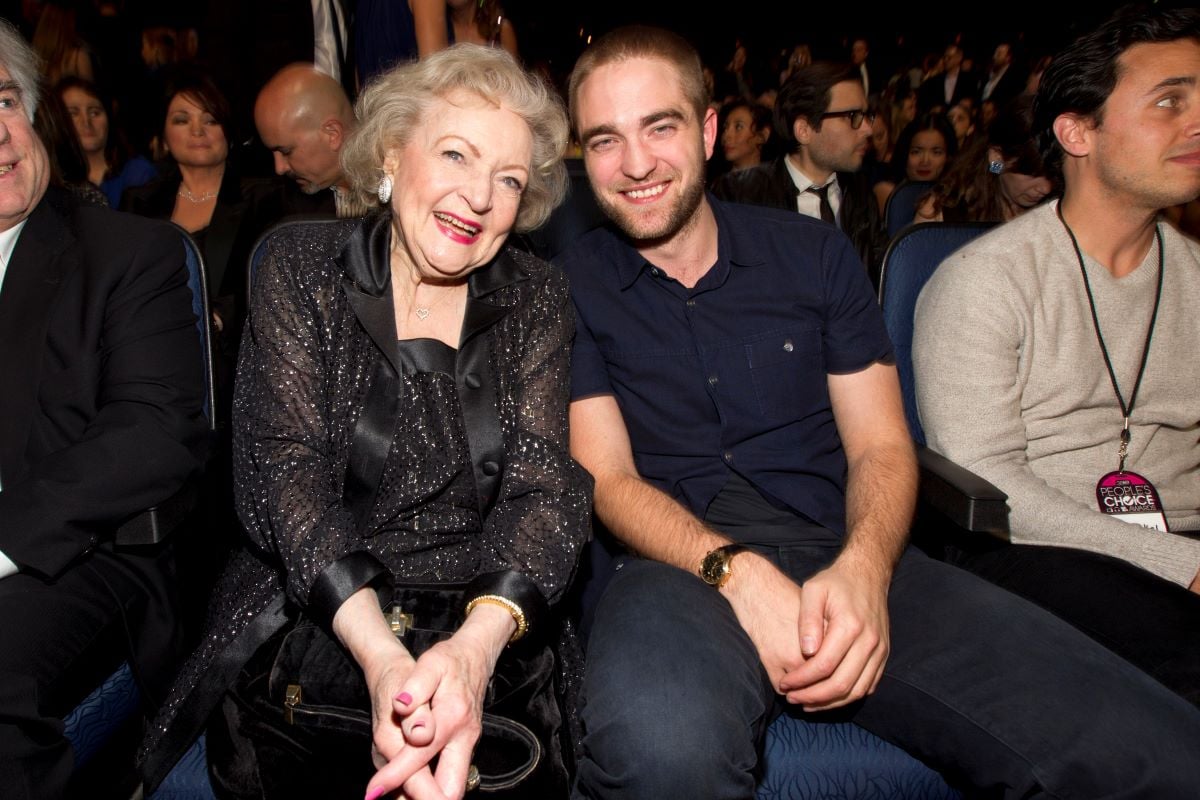 For White's book, If You Ask Me, she shared a quote from Robert Pattinson that he gave while visiting The View. "Betty White is one of the sexiest women in America," he offered when asked if he'd date an older woman. "She's vibrant. It's sexy. I think the more age, the better."
According to MTV, White said she'd never met Pattinson then and dismissed it as a "comedy line" — but put the quote on the back cover of her book.  
Robert Redford offered Betty White a date
For years, White let everyone know she had Robert Redford on her lists. Specifically, her birthday list, her bucket list, her things-to-do in a Hollywood career list. So, after so much public gushing, Redford reached out to White to ask her to join him at an event.
Thinking it was a prank, she deleted the voicemail – which reportedly led to another, more pleading message. "Betty, what can I do? I call, I write, you don't come. I've tried to see you," White's Hot in Cleveland co-star Wendy Malick recalled Redford saying. Apparently, White still declined to see him.
Bradley Cooper offered Betty White a long kiss for a 'Saturday Night Live' sketch
Fans of Saturday Night Live might be familiar with a certain "The Californians" sketch during which White and Bradley Cooper share a very long kiss. Notably, the hilarious skit also features Kerry Washington, Taylor Swift, and Bill Hader.
Sure it was clearly scripted, but it's more than most people could say they've gotten from Cooper — or anyone else on this list.