'70s Sitcom Star Appeared on 'The Jeffersons' Before Joining 'Goodfellas'
Moving on up from The Jeffersons to Goodfellas and Patriot Games is not a career track most performers can claim. But actor Berlinda Tolbert can. The woman who starred on the longest-running of the All in the Family spin-offs is no longer acting, and an overview of her career that revealed some surprising turns, with career boosts from Norman Lear, Martin Scorsese, and Robert De Niro, among others. Then she left it all behind.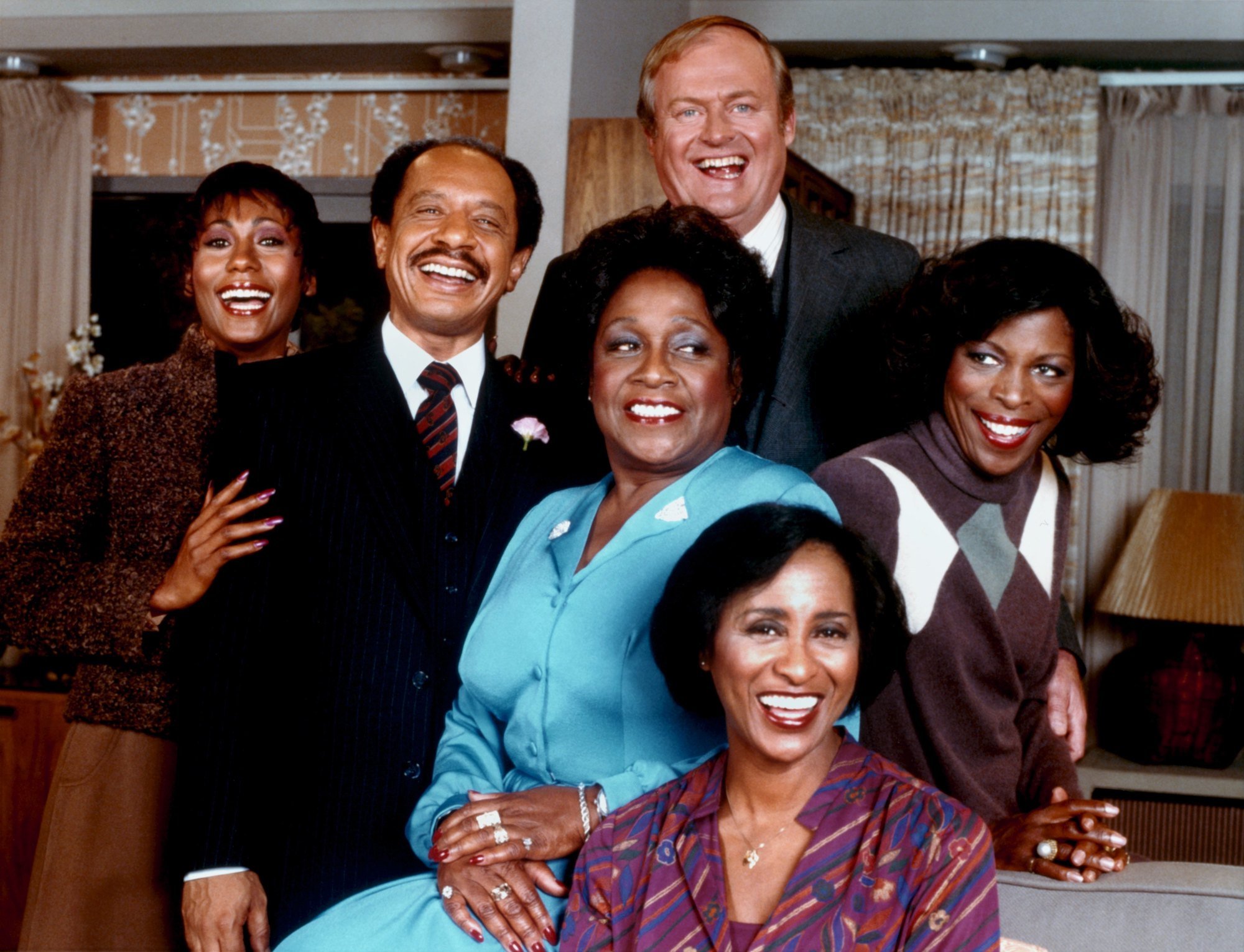 How long did 'The Jeffersons' air?
RELATED: 'The Jeffersons' Featured the First Transgender Character On a Sitcom
The Jeffersons, instantly identifiable by its "Movin' on Up" theme song was one of several shows that span off from the landmark sitcom All in the Family. In fact, according to TV Show Pilot, that show holds the record for spawning the most spin-offs: five. And it would be even more if one counted all the shows that span off from the spin-offs. In order, the spin-offs were Maude, The Jeffersons, Archie Bunker's Place, Gloria, and 704 Hauser. 
The Jeffersons was the longest-running of these, lasting for 11 seasons from 1975 to 1985, about the titular family that relocated from Queens to Manhattan thanks to the success of their dry-cleaning business.  In fact, The Jeffersons ran longer than All in the Family itself, which ran for nine seasons, from 1971 to 1979. Berlinda Tolbert came to The Jeffersons near the beginning, playing Jenny Willis, the biracial fiancee of Lionel. Interviewed by Jet Magazine, she recalled her time on the show. 
"The entire experience is memorable. It changed my life. There is no one component that stands out for me. Every life experience is colored by the people you work with. (Producer) Norman Lear had a wonderful knack of putting the right people together. There was great regard to individual contribution to the final product. For someone who was just beginning a career at that time, what a learning environment for me to be in."
How to move from 'The Jeffersons' to 'Goodfellas'
Many actors would consider it an honor to work with director Martin Scorsese once, but Tolbert actually did it twice. She told Jet the director cast her in one of his movies with Robert De Niro and Harvey Keitel. She doesn't specify which film it was, but that description suggests either Mean Streets (1973) or Taxi Driver (1976), neither of which appears in Tolbert's IMDb roster. However, it does list her part in Goodfellas, which she describes this way to Jet Magazine: 
"More than a decade later, in 1989, I ran into him when he was receiving the Courage in Filmmaking award. I didn't think he would remember me, some school kid from years ago. But he didn't forget; he remembered my name. He spoke to me about the day and night we shot my scenes. Two weeks after that meeting, he reached out to me and said he was working on another movie and wanted me to play Sam Jackson's girlfriend in Goodfellas. Once I got on the set, I felt like I was at home."
Tolbert has few, if any lines. For that matter, Jackson doesn't have many either. The movie was an early credit for him too, where he played an associate of gangsters named Stacks who meets an ignoble end at the hands of Joe Pesci. 
What is Berlinda Tolbert doing now?
After Goodfellas, Tolbert's credits included the Jack Ryan/Tom Clancy thriller Patriot Games in 1992, and several TV shows including ER, Home Improvement, Six Feet Under, and CSI. Now 71, she took a break from acting to care for her parents, with her most recent credit being the short Just Another Man's Story in 2013. She told Jet:
"I've only had one job in my entire life … professional actress. I don't miss acting right now. I have noticed that I get a lot of respect from people because I have chosen to be here to help my parents. And this respect from others is something I never expected would happen. I have come to realize that others are making decisions such as these as well. I love my work and always will and, surprisingly, I also have no regrets."