Who Are All 8 of the 'Bridgerton' Siblings? The Refresher You Need Before Season 2
Finding it hard to keep track of the 8 'Bridgerton' siblings? You are not alone. Take a look at what happened to each of them in season 1 before season 2 returns to Netflix.
Bridgerton Season 2 premieres March 25, 2022, on Netflix, but it revolves around another of the Bridgerton siblings, not Daphne (Phoebe Dynevor). The period drama introduced all eight siblings in Bridgerton Season 1, but it's a large family to remember. Here's everything you need to know about the Bridgerton siblings — whose names are in alphabetical order — Anthony (Jonathan Bailey), Benedict (Luke Thompson), Colin (Luke Newton), Daphne, Eloise (Claudia Jesse), Francesca (Ruby Stokes), Gregory (Will Tilston), and Hyacinth (Florence Hunt).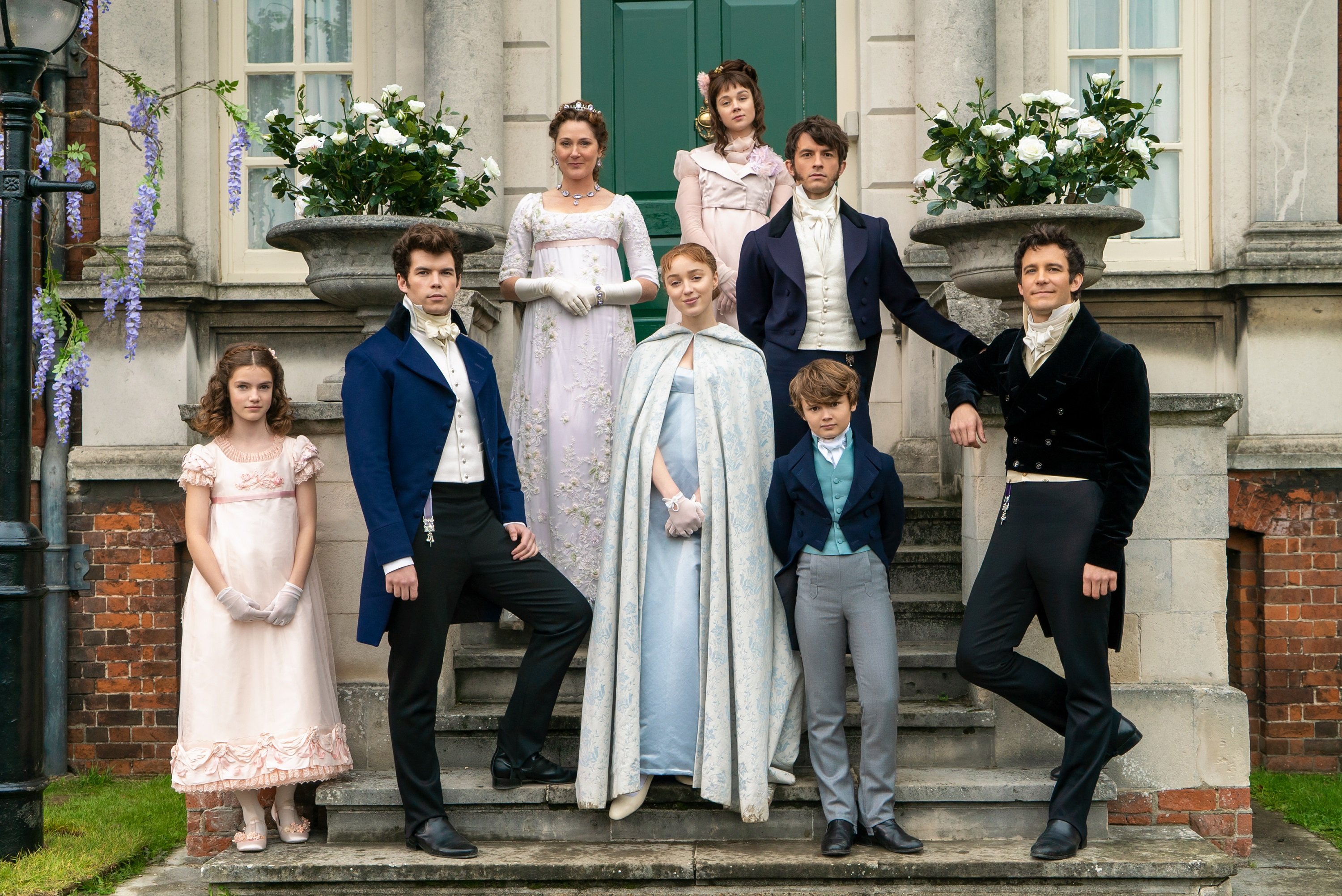 The 'Bridgerton' siblings: Anthony Bridgerton — Jonathan Bailey
Although Bridgerton Season 1 featured Daphne's love story with Simon Basset (Regé-Jean Page) from Julia Quinn's The Duke and I novel, she isn't the firstborn Bridgerton sibling. Violet Ledger and Edmund Bridgerton had three boys before their daughter. Their first son, Anthony Bridgerton's love story, is featured in Bridgerton Season 2, following Quinn's The Viscount Who Loved Me. Simone Ashley joined the Bridgerton Season 2 cast as Kate Sharma and Anthony's love interest. 
As the eldest son, Anthony became the head of the family when his father unexpectedly died from a bee sting. In season 1, Anthony had a scandalous relationship with a local opera singer, Siena Rosso (Sabrina Bartlett). Although he loved her, Anthony never went public with their relationship for fear of the town's disgrace. Eventually, she moved on and ended things with Anthony. 
The 'Bridgerton' siblings: Benedict — Luke Thompson
The wait is long for Netflix viewers who want to know more about the second Bridgerton sibling, Benedict. His love story won't be featured until Bridgerton Season 3, based on the third novel, An Offer From a Gentleman. Benedict marries Sophia Beckett in book 3; however, in season 1, he's romantically involved with Genevive Delacroix (Kathryn Drysdale). Benedict dreams of turning his passion for art into an actual career. 
Everything we know about Colin Bridgerton
In Bridgerton Season 1, the third sibling, Colin, became engaged to Marina Thompson (Ruby Barker). Later, Lady Whistledown told the London society that Marina was pregnant before her arrival, so Colin couldn't marry her. Throughout season 1, viewers see how friendly Colin is with Penelope. Although she's in love with him, the fun-loving Colin doesn't see her as more than a friend. Book 4, Romancing Mister Bridgerton, of the Julia Quinn novels, centers around Colin and his eventual marriage to Penelope Featherington.
Daphne Bridgerton's love story dominated season 1
As viewers remember, in Bridgerton Season 1, Daphne married the Duke of Hastings — Simon Basset. Their love story had its ups and downs, but love won out in the end. At the end of season 1, the couple had their first child, a son. Although Daphne no longer lives with her siblings, that doesn't mean she won't be involved in each of their love stories to come.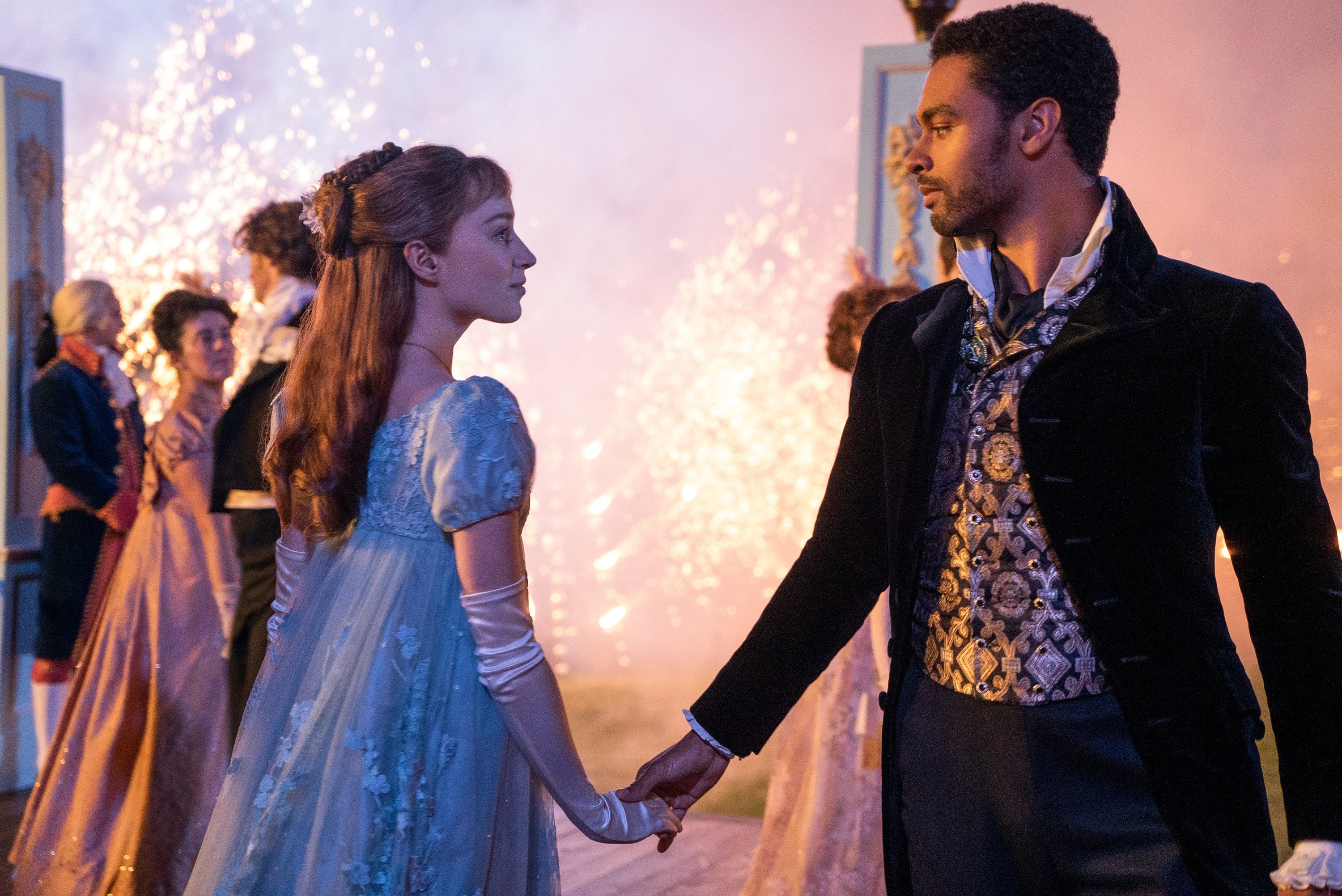 What happened to Eloise Bridgerton?
Eloise is the second daughter and the fifth Bridgerton sibling. In Bridgerton Season 1, viewers learn that Eloise has no interest in marrying and would instead write in her journal. She's also fearful of giving birth to children, having heard what her mother went through having Hyacinth. Eloise's love story plays out in Julia Quinn's Bridgerton novel 5, To Sir Phillip With Love. However, the Netflix series began in 1813, and Eloise's love story did not start until 1823. In the meantime, Eloise begins to consider herself a spinster along with her best friend, Penelope Featherington (Nicola Coughlan), destined never to find love.
Who is Francesca Bridgerton, and why wasn't she in season 1?
Francesca Bridgerton is the sixth sibling and third daughter of Violet and Edmund. However, she hardly had any screen time in Bridgerton Season 1. Throughout the social season in London, Francesca was in Bath, spending time with her Aunt Winnie learning piano. It was common in the regency era for ladies who were not out in society yet to spend several months with relatives. At the end of the social season, she returned to show off her new skills while Colin sang and the rest of the siblings danced. Francesca's love story plays out in book 6 When He Was Wicked. 
The youngest 'Bridgerton' siblings: Gregory and Hyacinth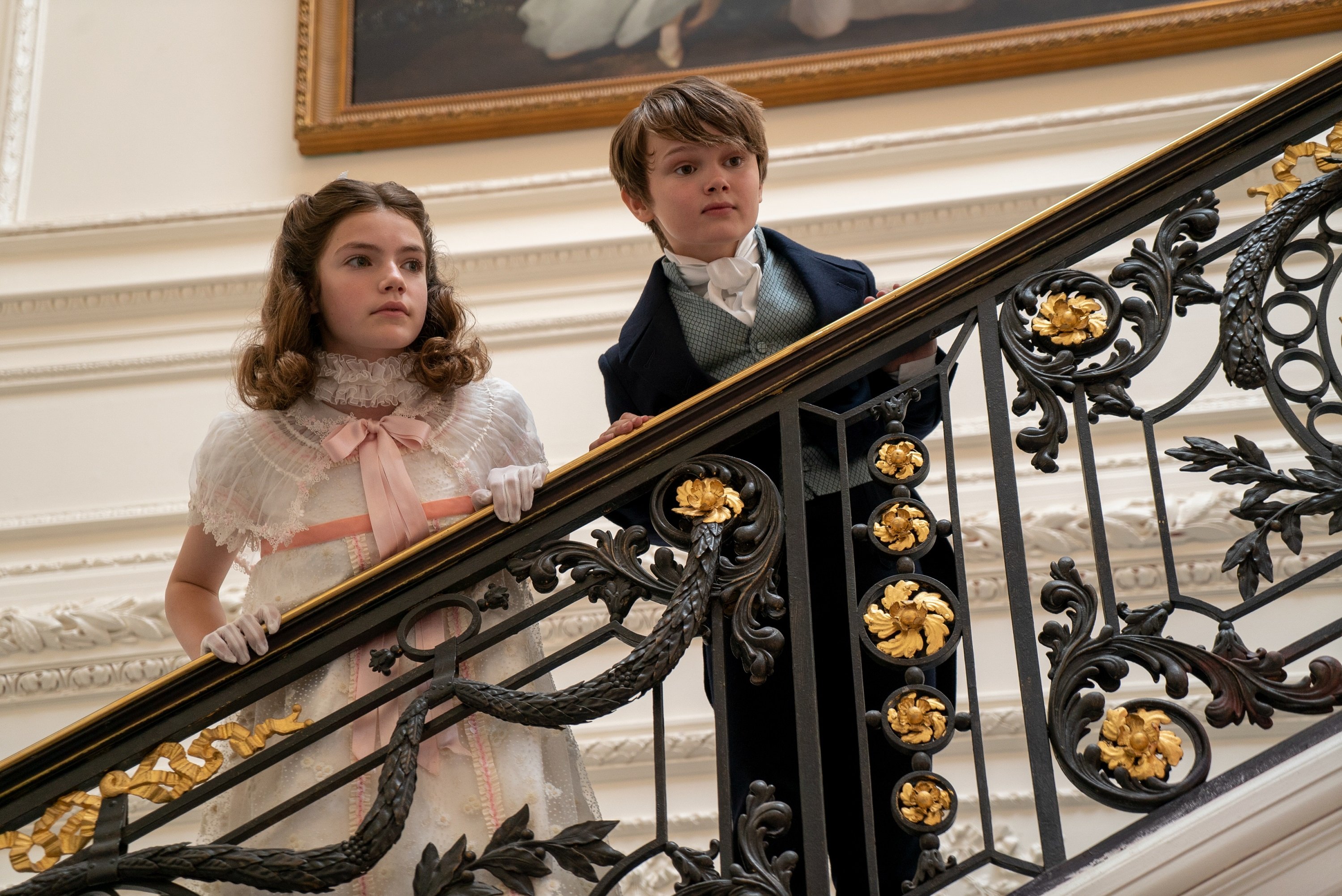 Gregory Bridgerton is the seventh child and youngest son, while Hyacinth is the eighth sibling and the youngest daughter in the family. In Bridgerton Season 1, Gregory is often annoying and teasing his little sister. Hyacinth is eager to follow in her sister, Daphne's, footsteps to find true love. The young girl loves everything about the social season in London. She is the only Bridgerton sibling never to meet their father, Edmund. He died of a bee sting before she was born. Her love story comes before Gregory's with the seventh novel; It's In His Kiss. Gregory wraps up the Bridgerton novels with book 8, On the Way to the Wedding.