8 Contemporary Mystery Novels With Complex Female Protagonists
In recent years, there has been a distinct shift in the murder mystery genre toward novels featuring intriguing women as the central characters. The female protagonists in these books might be solving mysteries and tracking down bad guys, but they're also harboring secrets of their own.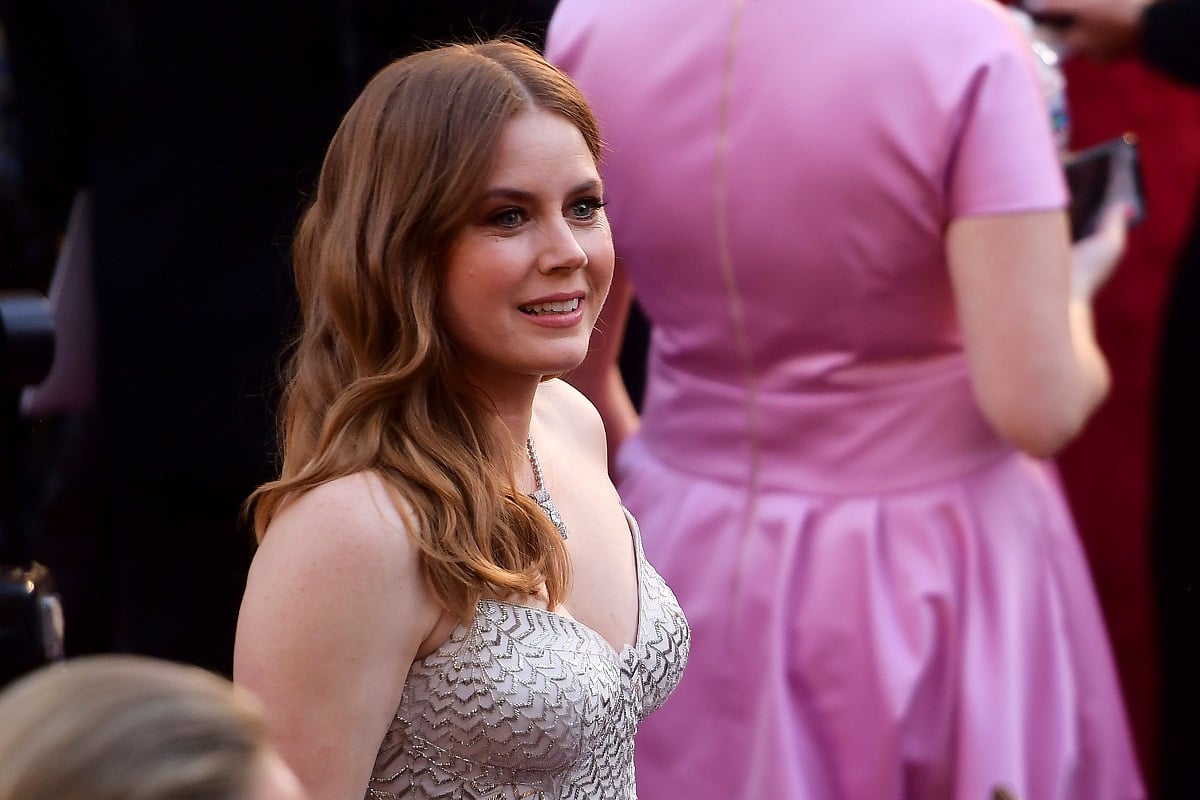 'Sharp Objects' by Gillian Flynn
Fiction giant Gillian Flynn, the author of the infamous Gone Girl, also penned the 2006 psychological thriller Sharp Objects – which was made into a Golden Globe Award-winning HBO miniseries featuring Amy Adams in 2018.
Flynn's twisty, dark debut novel follows Camille Preaker, a Chicago journalist trying to make a name for herself. When tasked with returning to her secret-laden hometown of Wind Gap, Missouri, to report on a series of murders of young girls, Camille has to face her own difficult past, including her history of self-harm and the death of her little sister.
'And Now She's Gone' by Rachel Howzell Hall
Rachel Howzell Hall is a contemporary queen of suspense, shocking plot twists, and complex female detectives. In her 2020 novel And Now She's Gone, burgeoning P.I. Grayson Sykes has to track down a missing woman across the glitter and grit of Los Angeles. But Grayson doesn't just know about missing women because she's a trained investigator; in fact, she used to be one herself.
'Bitter Orange' by Claire Fuller
In Claire Fuller's 2018 novel Bitter Orange, an architecture enthusiast, Frances Jellico, heads out to an English mansion tucked into the country to write about a historic bridge on the property. But the eccentric middle-aged recluse gets a lot more than she bargained for when she meets Cara and Peter, the strange couple living in the mansion who seem more than a little off. Before she knows it, Frances gets sucked into their world of booze, sex, lies – and violence.
'The Woman in the Window' by A.J. Finn
A.J. Finn's smash-hit debut novel, The Woman in the Window, offers a slow, chilling creep of a story with an unconventional protagonist.
Anna Fox is a trained child psychologist, a chess enthusiast, an estranged mother and wife, an alcoholic, and a socially anxious hermit who hasn't left her lavish, historic New York City brownstone in years. When she becomes fixated on the Russell family, her new neighbors across the street, she senses a possible hidden underbelly in her wealthy neighborhood.
'I Found You' by Lisa Jewell
Lisa Jewell is a master of weaving stories that intersect, bringing characters from radically different backgrounds into tension with one another as they navigate years-long mysteries and uncover family secrets.
In Jewell's cleverly paced 2017 book I Found You, Alice Lake – an eccentric artist and single mother who's made her home in a rough-around-the edges English seaside town – comes face-to-face with her destiny when she finds a man on the beach right in front of her home. He doesn't remember anything, except that he might have done something horrible many years ago. Meanwhile, a new bride realizes her wealthy husband has disappeared – and maybe never even existed to begin with.
'The Cheerleaders' by Kara Thomas
Popular young adult writer Kara Thomas is best-known for her dark teen murder mystery novels. Although they're technically YA thrillers, they can be enjoyed by readers of any age.
The Cheerleaders is no exception. Five years ago, the five cheerleaders of Sunnybrook died in a series of terrifying events – including a gruesome car accident, a double murder, and a tragic suicide. Now, Monica, a curious high school student who's haunted by her sister's death, wants to stop history from repeating itself.
'We Were Mothers' by Katie Sise
Katie Sise's We Were Mothers is a gripping murder mystery, as well as a testament to the power of sisterhood and motherhood. The multivocal novel follows four women as they search for what they've lost and try to both themselves and each other.
Cora, who lost her sister in a drunk driving incident years ago, discovers her husband's recent betrayal. Meanwhile, Jade, her late younger sister's best friend, realizes her husband is hiding secrets from the long-ago past. Sarah, Cora's mother, tries to find meaning after the loss of her daughter and the ending of her marriage. And Laurel vows to find her missing daughter, a troubled college student.
'The Mother-in-Law' by Sally Hepworth
Sally Hepworth captures the complexity of relationships between women, the pain of infertility, and the power of jealousy in The Mother-in-Law, an absorbing, dark beach read.
Everyone knows Lucy has never exactly liked her mother-in-law, Diana. In fact, she downright hated her – and the venom seemed mutual. So when Diana dies under questionable circumstances, Lucy becomes a prime suspect.