8 Cozy Mystery Novels for St. Patrick's Day
Cozy mystery novels are perfect for those who like to curl up with a hot mug of tea and intrigue on a rainy day. And one thing cozy mystery authors do better than anyone? Holidays. These eight books are the perfect Irish or Irish-themed cozy mysteries to dig into on St. Patrick's Day.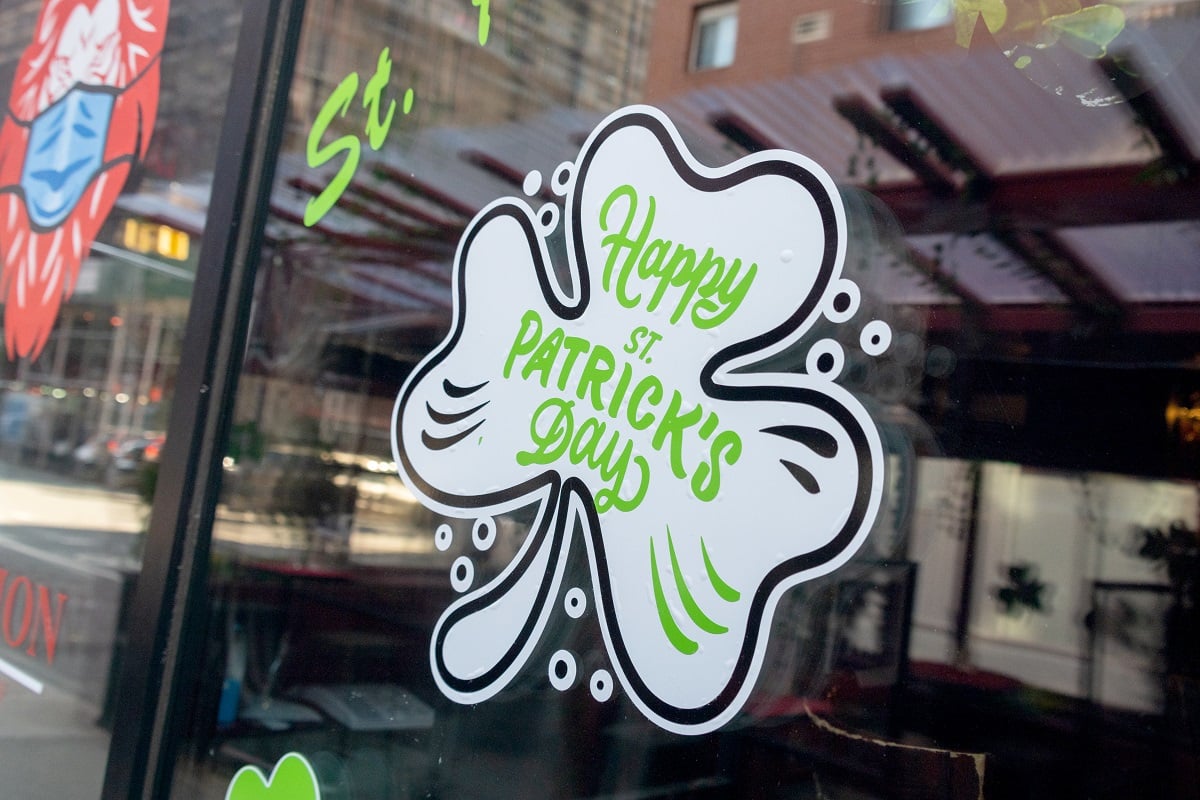 'A Catered St. Patrick's Day' by Isis Crawford
Isis Crawford's A Catered St. Patrick's Day, complete with original recipes included, will appeal to fans of holiday fiction with a murder mystery twist.
The Simmons sisters, Bernie and Libby, have barely finished their sourdough for St. Paddy's Day at A Little Taste of Heaven – their homey bakery in Longely, New York – when a dead body is found floating in a vat of green beer nearby.
It turns out that the deceased is not only a member of the mysterious Corned Beef and Cabbage Club, but also related to one of the Simmons' most high-end catering customers, Bree Nottingham. The sisters decide to take the investigation into their own hands.
'Plum Lucky' by Janet Evanovich
It's somewhat debatable whether the books in New York Times bestselling author Janet Evanovich's Stephanie Plum series are true cozy mysteries; after all, they're a bit racier and more intense than you'd expect to see from a usual cozy.
Still, Plum Lucky has plenty to recommend it – like our favorite bounty hunter hoping the luck of the Irish will help her search for a would-be leprechaun/thief in between rounds of slots, orders of shrimp cocktail, and sexy trysts in an Atlantic City hotel.
'Struck by Shillelagh' by Amy Alessio
Amy Alessio's Alana O'Neill novella Struck by Shillelagh is the perfect cute cozy mystery for St. Patrick's Day. When the town mayor is killed by a blackthorn shillelagh – a walking stick associated with Irish folklore – at the St. Paddy's Day parade, Alana's best friend is mistaken for the murdered. True to form, Alana is on the case. Several vintage recipes, all inspired by the Emerald Isle, are included.
'St. Patrick's Day Murder' and 'Irish Parade Murder' by Leslie Meier
New York Times bestselling author Leslie Meier is best-known for her holiday cozy mysteries, and St. Patrick's Day Murder and Irish Parade Murder are great examples.
In St. Patrick's Day Murder, part of the Lucy Stone Mystery series, Lucy hunts for the killer of a local reclusive barkeep in Tinker's Cove, Maine, amid the annual St. Patrick's Day extravaganza and an upcoming local production of Finian's Rainbow.
Meanwhile, in Irish Parade Murder, Lucy is up against a rival at her part-time reporter gig – until she has to save him from a false murder accusation just before the St. Patrick's Day parade in Tinker's Cove.
'Murder in an Irish Bookshop' by Carlene O'Connor
Murder in an Irish Bookshop is the latest release (just in time for St. Paddy's Day) in Carlene O'Connor's charming Irish Village Mystery series, set in County Cork, Ireland. In this classic murder mystery, Irish writer Deirdre Welsh is unexpectedly murdered at the local bookshop during her writer's residency in nearby Kilbane. To make matters worse, pages from her rival author's book are shoved in her mouth – but was her main competitor merely framed?
'Murder on St. Patrick's Day' by P. Creeden
P. Creeden's Murder on St. Patrick's Day is part of her Ridgeway Rescues series, featuring short, clean cozy mysteries that can be gobbled up in just an hour or two. Emma Wright is training her foster puppy to be a therapy dog, but her trainer's unexpected emergency leads the 20-year-old to volunteer to pick up the coach's teen daughter at a local St. Patrick's Day concert. When the band's lead singer suddenly keels over, Emma suspects foul play and decides to investigate.
'Corned Beef and Casualties' by Lynn Cahoon
New York Times bestselling author captures the rowdier side of St. Paddy's Day in Corned Beef and Casualties, a novel in the Tourist Trap Mystery series.  
Jill Gardner, a bookstore café owner, couldn't be happier about all the tourists visiting South Cove, California, for the popular St. Patrick's Day celebration. But the guests' drinking and revelry get increasingly intense, leading to a tragedy. When Jill's police officer boyfriend is called to investigate a tourist's death, she digs into the case herself.