8 Cozy Nintendo Switch Games to Curl Up With This Winter
When the harsh, dark winter weather rolls around, the idea of coziness becomes a priority for many people. In a gamer's case, getting cozy might include queueing up a relaxing video game to unwind after a long day. Thankfully, the Nintendo Switch makes it easier than ever to curl up under a warm blanket or take coziness on the go. Here are some cozy Nintendo Switch games to keep you relaxed and entertained through these colder days.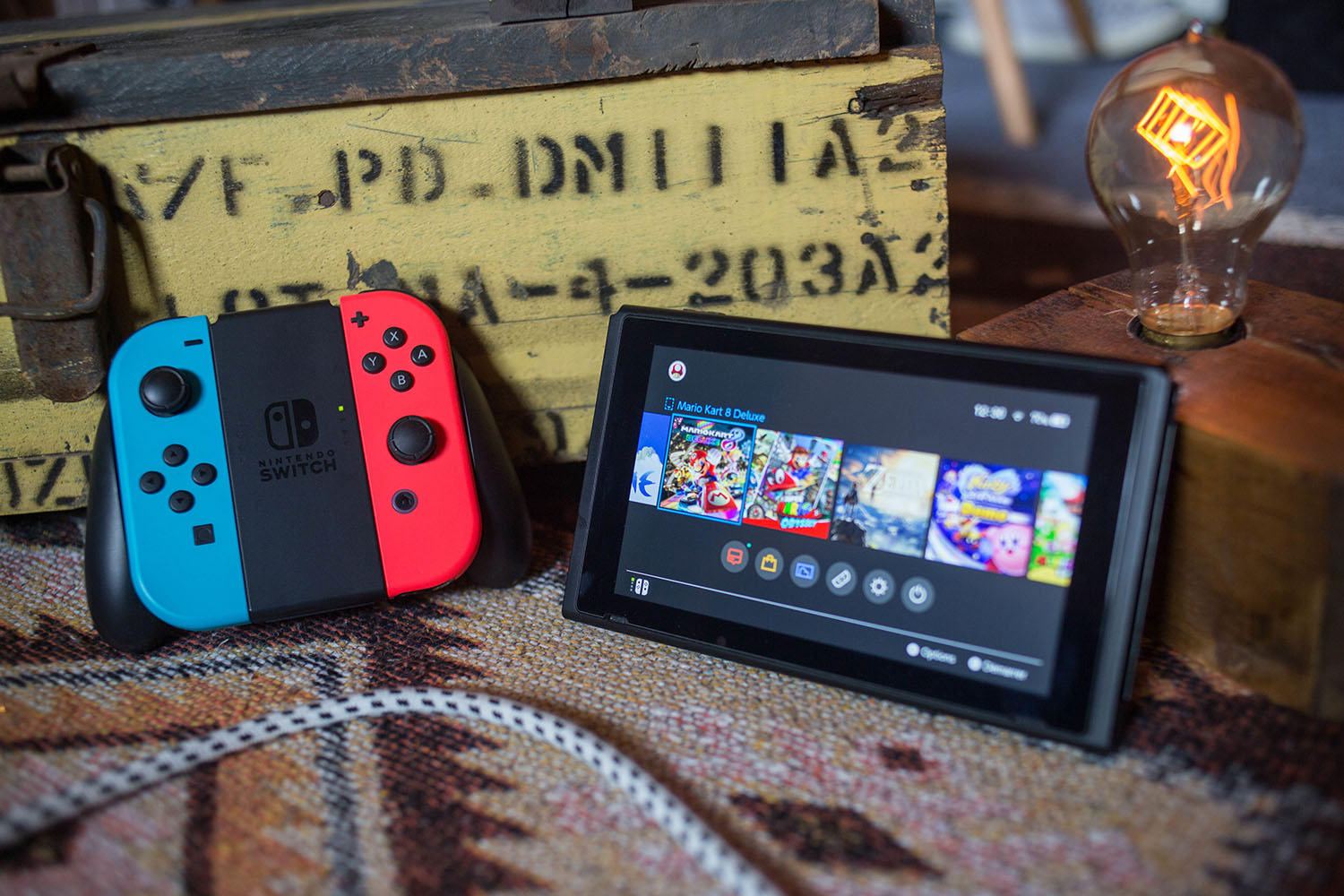 'Stardew Valley'
In ConcernedApe's Stardew Valley, you'll inherit a run-down farm from your grandfather. Your job is to bring the farm back to life with crops and animals to bolster your new town. And speaking of the town, there's plenty to do, like meeting new friends and building a space for the community. Along the way, you can even fall in love. It's an open-world life simulator, so how you play Stardew Valley is entirely up to you.
'Life Is Strange: True Colors'
Most Life is Strange games haven't made it to Nintendo Switch yet, but one is on its way. Life is Strange: True Colors follows a 21-year-old named Alex Chen, who moves to the scenic town of Haven Springs, Colorado, to live with her estranged older brother, Gabe. Alex is no ordinary young adult, though. She has the power to feel the emotions of others, and sometimes she can even manipulate them.
Alex wants to lead a normal life in Haven Springs. However, when Gabe dies in an alleged accident, she must use her powers to learn the truth. Life is Strange: True Colors is a choice-based game, so almost every decision affects the ending. The cozy mystery game arrives on Nintendo Switch on Dec. 7.
'Cozy Grove'
Cozy Grove takes place on a haunted island, but it's not exactly scary. In this life simulation game, you'll become a Spirit Scout, tasked with discovering the island's secrets and finding its many ghosts. Every time you help a spirit, the campgrounds receive more color and life. While exploring the land, you can go fishing, decorate your space, complete quests, and more. Everything moves at your own pace, which means the game's content could last a few months.
'Animal Crossing: New Horizons'
Have you ever wanted to pack up and start a new life on an island? Animal Crossing: New Horizons lets you do exactly that. The land starts off deserted, but you can use local resources to build a thriving beach town however you choose. Instead of people, your island's residents are adorable talking animals.
You can shop in local stores, craft items, visit exotic locations, attend special events, and more. Animal Crossing: New Horizons even recently received a DLC, Happy Home Paradise, which gives you a part-time job building customized vacation homes for villagers.
'Coffee Talk'
What's cozier than a warm cup of coffee in a cafe? Coffee Talk takes place in a fantasy version of Seattle filled with elves, mermaids, and other mythical beings. You play as a barista, serving up coffee and listening to your customers' problems. The way in which you serve customers determines where their storylines will go next. What kind of barista will you be?
'A Short Hike'
A Short Hike takes you on a journey to a mountain's summit in order to find cell reception. As you travel along the trails, you can explore the surrounding areas of Hawk Peak Provincial Park, go fishing and swimming, or meet fellow travelers. You play as a bird, which means you can also fly above the trees or soar between mountain peaks. You might even find some hidden treasures.
'Spiritfarer'
In Spiritfarer, you'll take on the role of a "ferry master to the deceased" named Stella. After building a boat, you can find lost spirits and guide them to the afterlife, befriending them along the way. You'll also have opportunities to fish, harvest food, go mining, and craft essential tools. Spiritfarer even has a co-op mode, where a partner can join the game as a cat named Daffodil.
'Unpacking'
Many people probably wouldn't consider unpacking after a move to be a relaxing time. However, developer WitchBeam managed to turn it into a cozy activity. Unpacking follows your character from childhood to adulthood. In each level, you unpack your belongings, quietly learning little things about the character's lifestyle and tastes. For the most part, where you put the items is up to you. However, Unpacking is a puzzle game, so you will need to figure out specific places for certain objects. Essentially, this game is perfect for organization lovers.
Life is Strange: True Colors arrives on Nintendo Switch on Dec. 7. All other titles in this list are available on Nintendo Switch now.