'9-1-1' Star Jennifer Love Hewitt Once Had a 'Super Drunk' Night out With Betty White
During an appearance on 'The Drew Barrymore Show,' Hewitt recalled the story of how she spent a night getting drunk and eating gummy bears with legendary Betty White.
We all wish that we could hang out with Betty White, but actor Jennifer Love Hewitt actually knows what it's like to spend time with the legendary actor.
During a recent interview, the 9-1-1 actor recalled when she and The Golden Girls star had a drunken night out together — and to say they had a good time would be an understatement!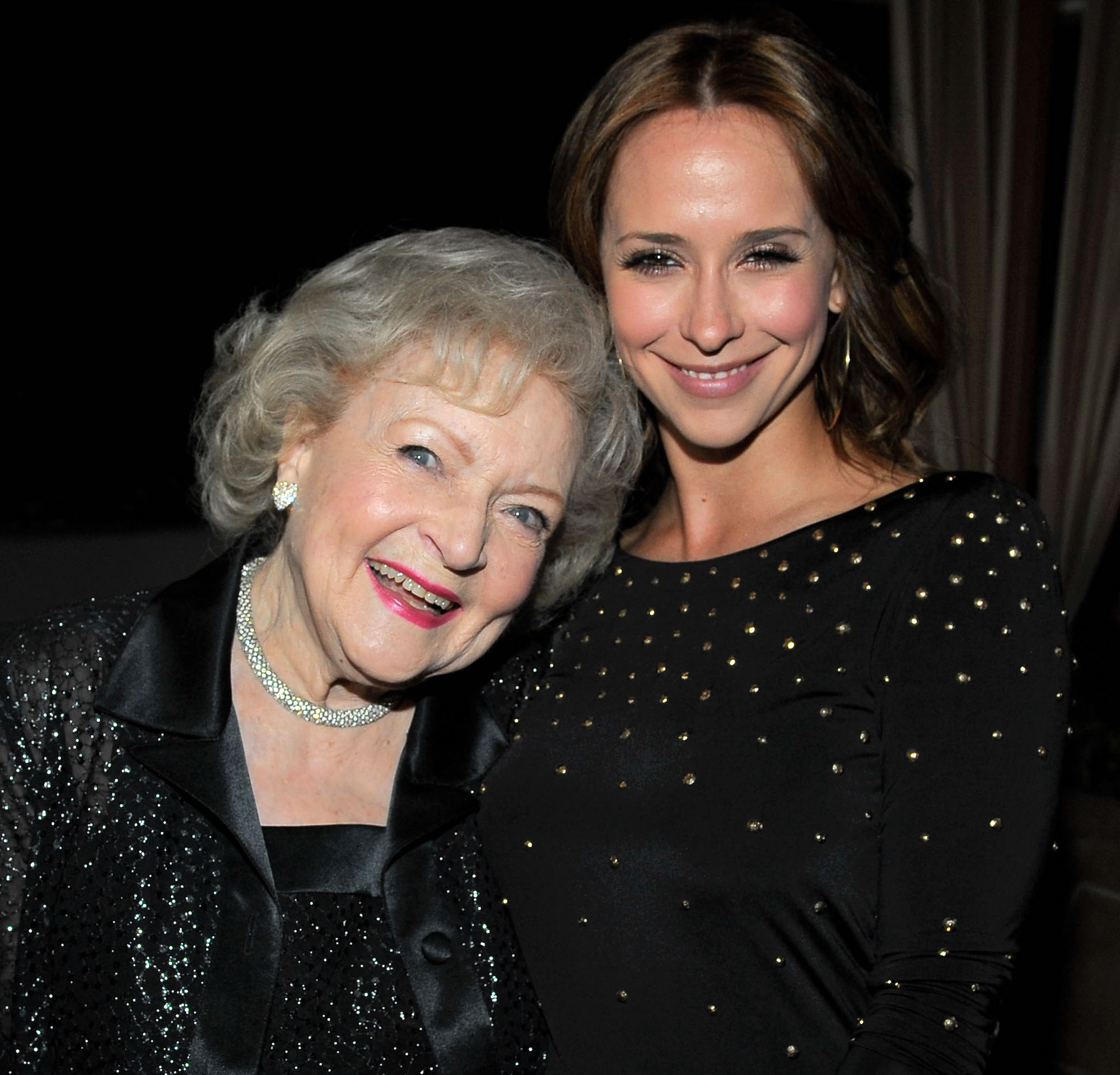 Jennifer Love Hewitt says she and Betty White have pizza and vodka nights
In our wildest dreams, we're having a tipsy chat with White while snacking on some pizza and gummy bears. But for Love Hewitt, this was a real-life scenario.
During a Feb. 17 appearance on The Drew Barrymore Show, the I Know What You Did Last Summer actor opened up about her special bond with the certified national treasure, who she's been close friends with for years.
Love Hewitt revealed that her and White's friendship involves nights fueled by pizza, vodka, and board games.
"Yes, pizza and vodka's her favorite," Hewitt told Barrymore. "She also loves hot dogs, and she cheats at Scrabble horribly. But she's Betty White, so you just let her win." 
While on the topic of food and drinks, Love Hewitt recalled a time she and White got "super drunk" but still had a memorable night together.
"One of the only times that I've been, like, super drunk was with Betty in public," she recalled. "And she, like, veered off into a bush. And I thought, 'Oh my gosh. I'm going to kill the national treasure Betty White.'"
Love Hewitt continued, "She loves to, like, end her nights with you by, like, eating gummy bears. She's everything you want her to be and more. She's the best, and I just love her to pieces."
Betty White is all about having fun
Due to the coronavirus (COVID-19) pandemic, White hasn't hung out with friends these last few months. Even for her 99th birthday in January, the legendary actor had to keep her celebration low-key. But that didn't stop her from making her last birthday in the double digits special.
"Betty was going to run a mile but COVID has kept her in the house," her rep told E! News at the time. "Other than this she will be enjoying a healthy day feeding the two ducks that come to visit her every day."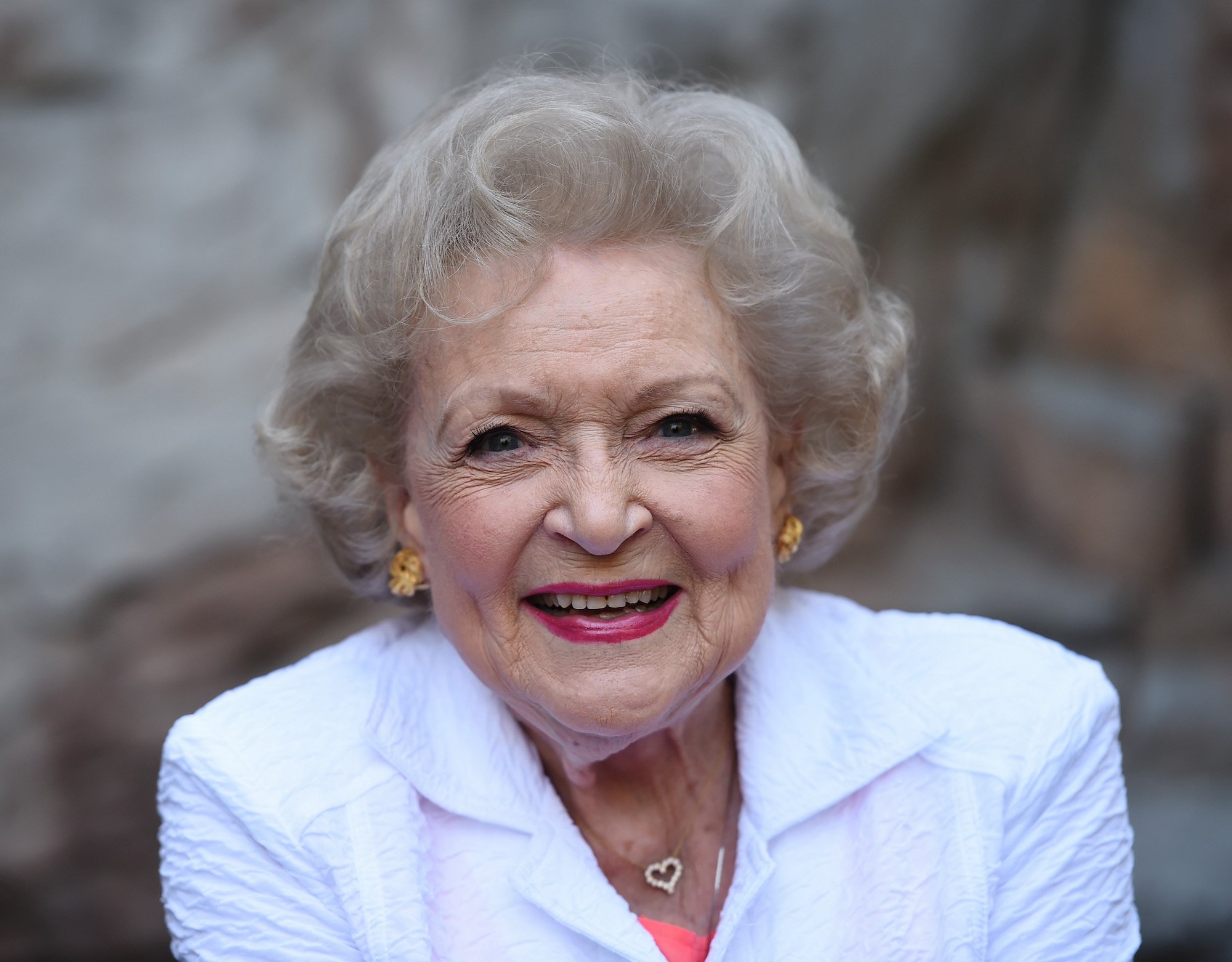 From what it seems, there's nothing that really gets the Emmy-winning actor down. But staying in a positive mood just so happens to be White's secret to a long life.
"Enjoy life," she told Parade in 2018. "Accentuate the positive, not the negative. It sounds so trite, but a lot of people will pick out something to complain about, rather than say, 'Hey, that was great!' It's not hard to find great stuff if you look."
Her other piece of advice? Eat hot dogs and drink vodka, "probably in that order."
We didn't think that we could love White more, but this just proved why she is and always will be a national treasure!