9 Best Holiday Movies to Watch on Netflix, Hulu, and Amazon Prime
Now that Thanksgiving has come and gone, Christmas movies abound, and so do lists of the best Christmas movies. With so many streaming options out there, it can be hard to choose if you're not content with only the favorites you watch every year. (Home Alone again?) 
That doesn't necessarily mean the old favorites Good Housekeeping suggests should be ignored, but it's always fun to make room for some new ones, so we've narrowed down the choices on three of the major streamers: Netflix, Hulu, and Amazon Prime. Hopefully, these will go well with all those partridges in pear trees.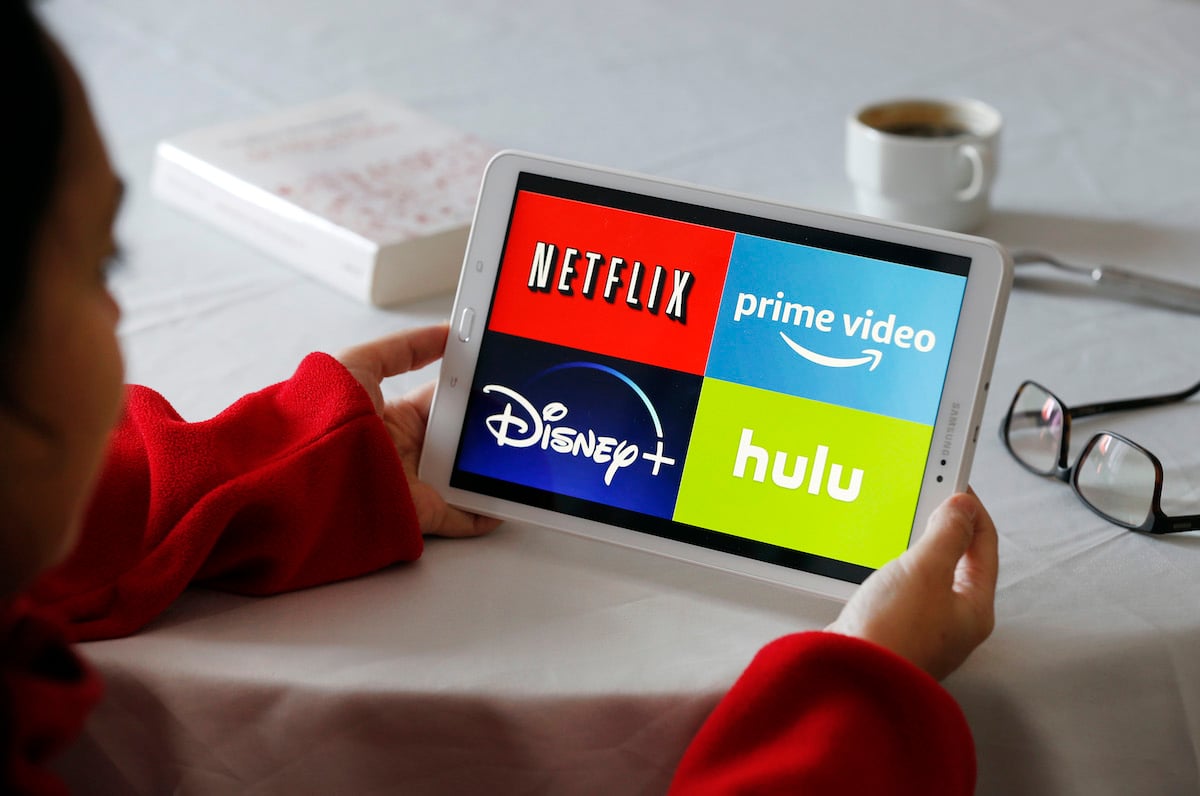 Holiday movies on Netflix
'About Time'
This is for people who have seen Love, Actually a few too many times. This underseen gem is from the same writer-director, Richard Curtis, and is about a young man who discovers he can travel to any specific point in time he wants to. This makes his romantic life more than a little complicated. Starring the always endearing Rachel McAdams and Domhnall Gleeson, before he got knocked around as General Hux in the Star Wars prequels. Look also for an early Margot Robbie appearance. 
'Klaus'
Netflix has really ramped up its Christmas content to the point that the sequel to The Christmas Chronicles with Kurt Russell and Goldie Hawn doesn't need much help from Christmas lists. However, last year they came up with this gem, an imaginative new origin story for the secular king of Christmas.
'A Very Murray Christmas'
Seen Scrooged too many times? Looking for more Bill Murray and Sofia Coppola after watching their new movie On the Rocks? Check out this Christmas special from the same team, as Murray and company sing Christmas chestnuts after getting snowed in. Also stars Chris Rock, Miley Cyrus and On the Rocks co-star Rashida Jones. 
Holiday movies on Hulu
'Arthur Christmas'
Hulu's movie game has gotten better in recent years, but when it comes to Christmas fare, the best titles can be found with add-on channels. Too much Christmas content for kids slaps the cheapest animation on the chintziest stories. With the help of the Starz add-on, look for this overlooked gem from the team that brought us Wallace and Gromit and Shaun the Sheep.Here, Santa's bumbling son finds his way through the holiday. 
'The Family Stone'
Director Thomas Bezucha got  strong reviews for his new Western with Kevin Costner and Diane Lane, Let Him Go, so it's worth looking up this family dramedy from 2005 with Diane Keaton, Sarah Jessica Parker and the ubiquitous Rachel McAdams. It not only spins a tale of troubled family times without getting maudlin, but it lovingly quotes another Christmas classic, Meet Me in St. Louis.  Available via HBO.
'Last Christmas'
Last year's Christmas entry from Paul Feig didn't get a lot of positive attention, but this story based on the songs of George Michael with a script from co-star Emma Thompson, viewable with the HBO add-on, has its charms, not the least of which is a winning performance from Emilia Clarke, playing a woman getting into the Christmas spirit after health problems nearly got the better of her – similar to what happened to Clarke in real life. 
Holiday movies on Amazon Prime
'Anna and the Apocalypse'
Lots of lists will tell you about movies that are on "Amazon Prime," but they're misleading. The Polar Express, for instance, is on Amazon, but it's not free with your Prime membership. We found three movies that are. This first entry might help people whose favorite Christmas movie is Die Hard. What could be better than a zombie Christmas musical?
'The Snowman'
The book by Raymond Briggs charmed with its elegant simplicity, and so does this animated movie, which will provide cheer with or without a white Christmas. 
'It's a Wonderful Life' 
Yes, this is one of the super obvious choices that most everyone has seen, but it's always worth a revisit. It has a reputation for being corny and saccharine, and sometimes it is, but much of the way, this is an angry movie drowning in despair as George Bailey tries to achieve his dreams but gets foiled by life in Bedford Falls to the point where he wishes he'd never been born. This movie goes to a truly dark place, befitting the mindset of an actor (James Stewart) and director (Frank Capra) who had just returned from World War II. That's why it earns its joyous ending.