9 Celebrities Who Are Even Bigger Fans of the Kardashians Than You Are
There is no question that many of us are obsessed with all things Kardashian.
Since rising to stardom in 2007, fans have loved every crazy and hilarious thing the KarJenners have done and said as they grew to become the biggest reality stars in the world.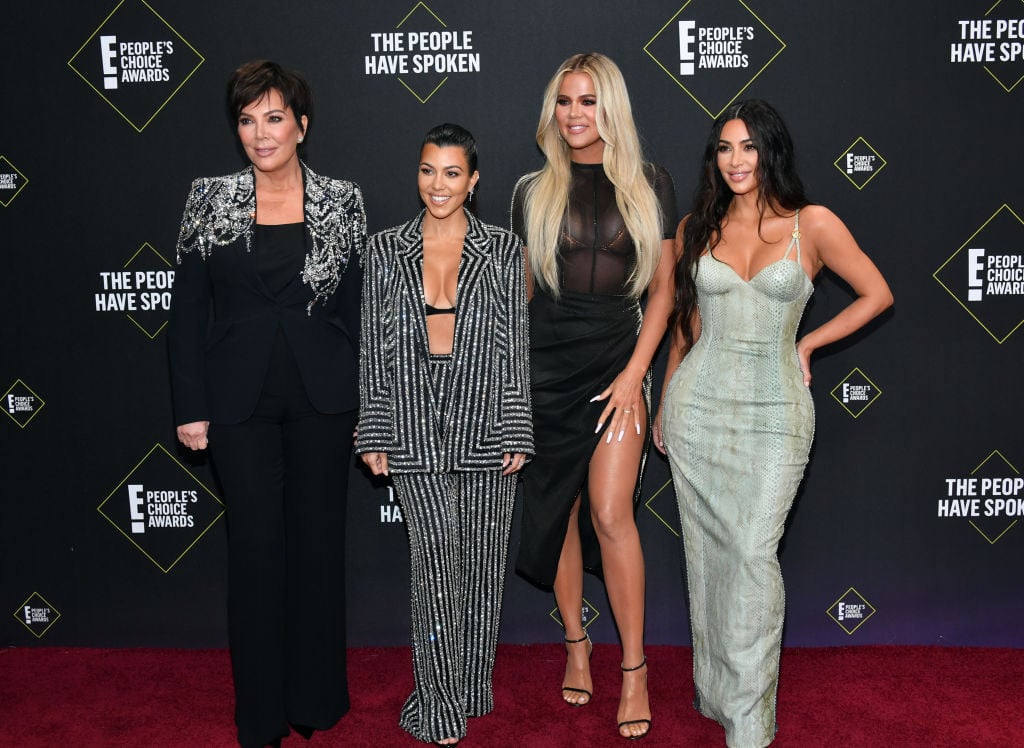 While many of us continue to be infatuated with the lavish lifestyles of Kim, Khloé, and Kourtney Kardashian as well as Kris, Kendall, and Kylie Jenner, it turns out that fans aren't the only ones who constantly fan girl over this famous bunch.
Sam Smith
There are plenty of A-list celebrities who Sam Smith has had the pleasure of meeting throughout the years. But we're pretty sure nothing will ever amount to his serendipitous run-in with Kim Kardashian.
The two A-listers first met on Jimmy Kimmel Live! back in August 2014 and were mutually elated to cross paths.
A few days after their encounter—which they both documented on Instagram— the two ran into each other again during that year's VMAs. There, Kardashian called the singer her friend while presenting the nominees for the Artist to Watch category.
Later that same month, The "Stay with Me" crooner told The Metro that meeting the reality star was the highlight of his career. "She's beautiful. Meeting her in person was the best thing ever," he said. "She smells like vanilla."
Millie Bobby Brown
There are many people who love watching Keeping Up with the Kardashians, but we're pretty sure no one's more obsessed with this show and its stars than Millie Bobby Brown.
The Stranger Things star gushed over the famous family while appearing on The Tonight Show With Jimmy Fallon back in November 2017.
"I'm obsessed with them," she told Fallon. "I follow them on social media. I think that they are just, like, really great. They're like so entertaining."
Brown then went on to rave about the reality stars' special language that includes words like "bible" and "OKURRRR"—which she clearly can't get enough of.
Jennifer Lawrence
No one rides with the Kardashian family harder than J-Law!
The actress might be the most famous movie star in the world, but even she finds reality tv to be her guilty pleasure.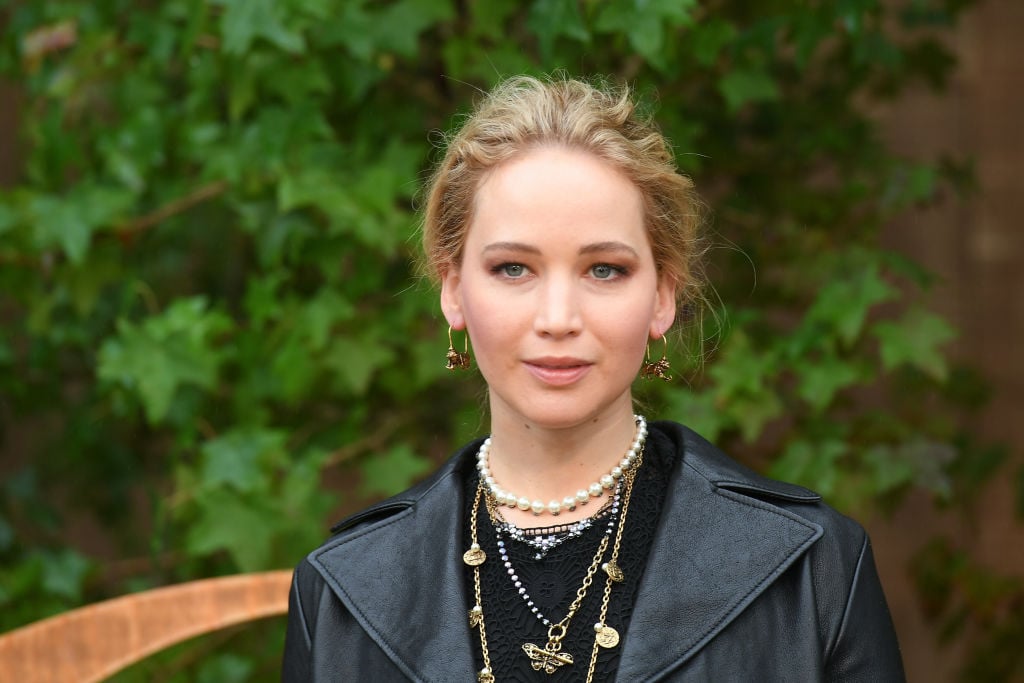 Lawrence has previously expressed her obsession for KUWTK as well as the Kardashians on Twitter. Just like any other honorary Kardashian stan, her love for them hasn't gone unnoticed by this famous bunch.
After making her love for the family clear, Lawrence soon found herself part of the KarJenner's inner circle and is now considered a family friend.
Over these last few years, the actress has been spotted hanging out with the family on multiple occasions. She even cohosted Jimmy Kimmel Live! with Kim K. back in November 2017 where she, once again, gushed about how much she adores this bunch.
Kesha
Since Kesha is all about girl-power and women making boss moves, it doesn't come as a surprise that she, too, is a Kardashian fan.
The "Tik Tok" singer previously shared her true feelings on the reality stars while promoting her reality show, My Crazy Beautiful Life.
"I have a love for the Kardashians, I'm not going to lie to you," she said.
Demi Lovato
Although there are many people out there who love the Kardashians for their reality show, others hold this family to a high regard because of what they stand for.
While appearing on The Ellen DeGeneres show back in 2016, singer Demi Lovato opened up about how the reality stars helped her become comfortable in her own skin.
"I was growing up at the kind of age where your body starts changing and you want to be cool," she shared. "It was in that era when very, very, very thin people were the popular people in Hollywood so that's what I had to look up to. And when the Kardashians came on the scene that was the first time that I really associated curves with beauty and it was just so new to me."
The "Sorry Not Sorry" singer went on the explain that she attributes much of her confidence to the KarJenners, who've always embraced their hourglass figures.
"I remember thinking, 'wow, that's so cool,' and even in a time when I was still struggling with food, I was able to look at Kim's curves and be like, I should be really proud of my curves," she continued "And because of that and now it's, you know, obviously there's tons of beautiful, curvy women out there, but it made me feel more confident in my skin to do that Vanity Fair shoot."
Jennifer Aniston
Even Rachel Green indulges in KUWTK episodes every now and again.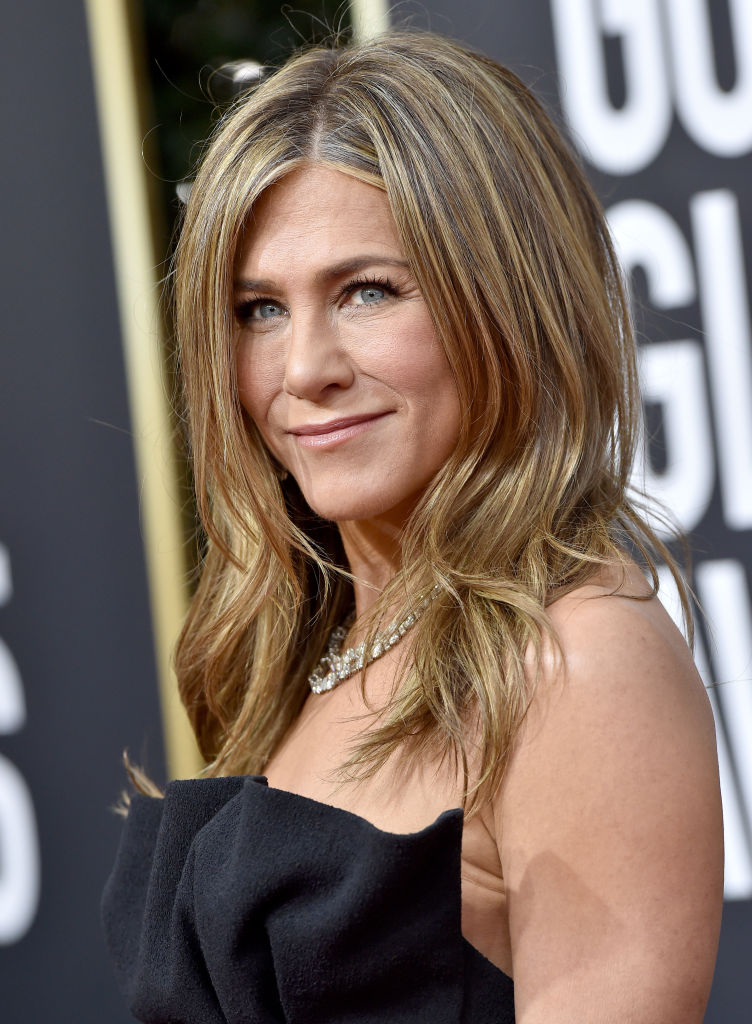 Back in 2015, Jennifer Aniston revealed that although she was still getting onboard with social media and pop culture, she admitted that she's found some interest in the biggest fad of them all, the Kardashians.
"I sadly am very much interested in the Kardashian-Jenner thing," she told People at the time. "That's a guilty pleasure for sure."
Adele
While performing during one of her concerts in Los Angeles, Adele confessed to her audience that she's a huge fan of the Kardashians.
She even admitted that she would watch re-runs of the KUWTK when she was pregnant with her son.
To make that night even more iconic, Kendall Jenner was in the audience and gushed about the singer's performance on Instagram.
"I'm in awe (and tears) over Adele.I LOVE HER! ok bye," Jenner penned.
The love is definitely mutual!
Chrissy Teigen (and her dad)
Chrissy Teigen may be a good friend of the KarJenner family, but she's also a huge fan of their show.
When she has a little down-time away from important obligations, Teigen finds herself indulging in some television.
One show she's found herself passing time with is KUWTK, which she watches with her dad—who's also a fan of the show.
The father-daughter duo even appeared on an episode in 2017 where Papa Teigen revealed to Kim Kardashian that she was his favorite even though it it used to be Khloé. Awkward.
Katy Perry
Katy Perry loves the Kardashians and has made that very clear these last few years.
The singer has shown her admiration for the famous bunch on more than one occasion and doesn't have a problem voicing just how much this family means to her.
"Listen, Kris Jenner is very important to me. That is not sarcastic at all," she told Entertainment Tonight in May 2015. "She has a great sense of humor and she's kind of like the mother of everyone."
The "Firework" singer idolizes the Kardashians so much, she's even cosplayed various members of the family, and previously won over the entire internet with a spot-on Kim K.