9 Celebrity Moms Who Had Babies After 40, From Gwen Stefani to Nicole Kidman
These days, there's no "right age" for a woman to grow her family. And for an increasing number of celebrity moms, motherhood is happening past forty. Whether they're experiencing pregnancy and birth for the first time or adding to their families, these famous mamas welcomed babies well into their forties–and beyond. 
Gwen Stefani couldn't believe she was pregnant in 2014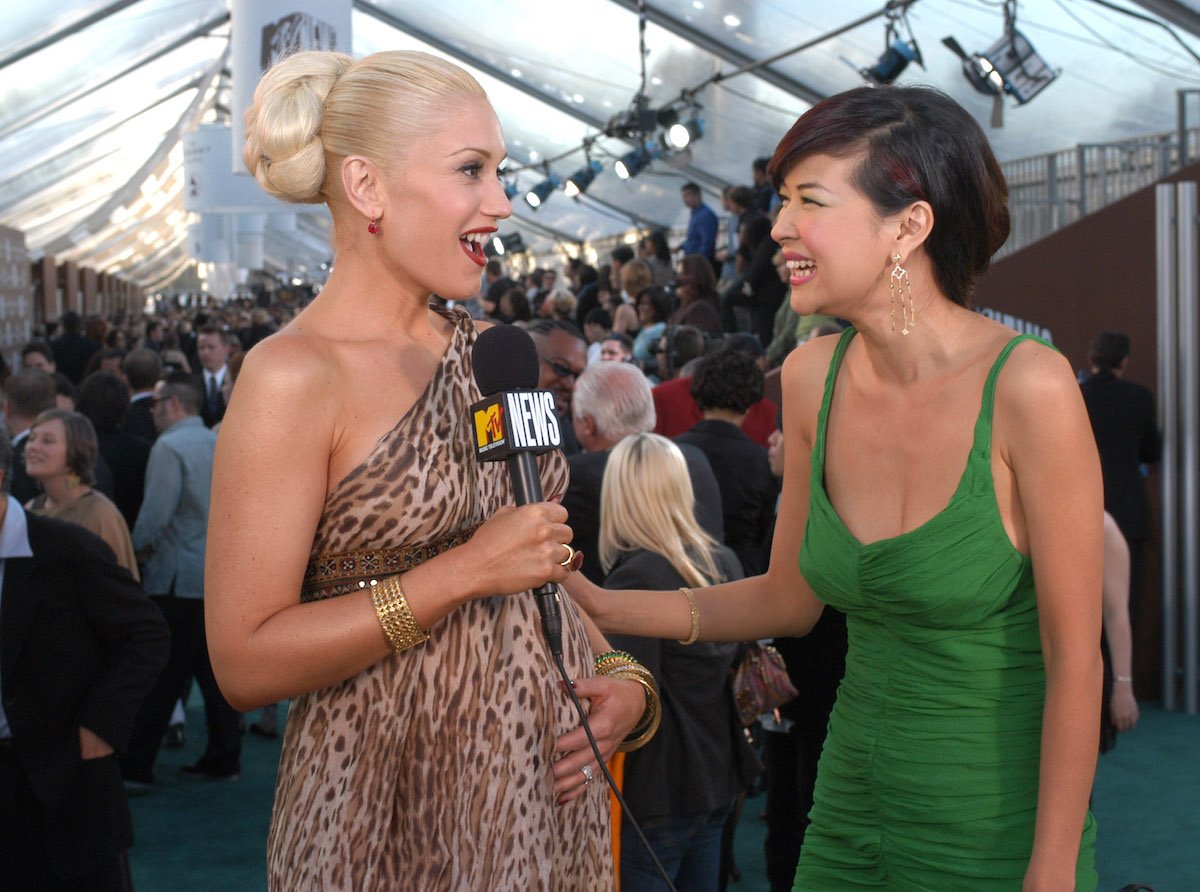 Already a mom to sons Kingston and Zuma in 2014, singer Gwen Stefani welcomed third little rockstar, Apollo Bowie Flynn, with her previous husband Gavin Rossdale at 44.  In a 2019 interview on Today, she called Apollo's birth a "miracle surprise." 
"I never thought I would actually be in preschool again because I had him so late," she said. "It was such a miracle surprise that I had him in the first place, so I'm just trying to savor every moment." Similarly, American Beauty's Mena Suvari told People earlier this year that she had trouble believing she would have a child at 42. "It's still this process for me of believing it and accepting that something this beautiful could happen for me," she said at the time. "It's been a very emotional experience. It's very weird finding out — I was like, I can't believe it!" She and husband Michael Hope welcomed Christopher Alexander in April. 
Oscar-winner Halle Berry told CNN that her second pregnancy at 46 was a total shock. "I feel fantastic," she said in 2013. "This has been the biggest surprise of my life to tell you the truth." Berry was 47 by the time she gave birth to little Maceo with now ex-husband Olivier Martinez.
And celebrity moms past the age of 40 are becoming more and more common. At 41, Comedian Tina Fey gave birth to her second child with husband Jeff Richmond, Penelope, in 2011. And Chloe Sevigny gave birth to her first child at the age of 45 last year; a son with boyfriend Sinisa Mačković named Vanja Sevigny Mačković.
Nicole Kidman gave birth to a 'rainbow baby' at age 41
In a 2018 interview with Tatler, Kidman opened up about two miscarriages she'd suffered during her marriage to Tom Cruise. So her daughter Sunday Rose with Keith Urban was considered a "rainbow baby." Kidman gave birth to Sunday in 2008. Kidman adopted two children, Isabella and Connor with Cruise, and had another daughter via surrogate with Urban. But the pain of miscarriage had a lingering impact. 
"The loss of a miscarriage is not talked about enough," she told Tatler. "That's massive grief to certain women. There's an enormous amount of pain and an enormous amount of joy on the other side of it. The flipside of going through so much yearning and pain to get there is the feeling of '"Ahhhh!" when you have the child.'
Fifth Element actor Milla Jovovich gave birth at 44 to a rainbow baby as well. Baby Osian, the third daughter of Jovovich and husband Paul W.S. Anderson, was born early last year. Jovovich had been open about a painful pregnancy loss she suffered in 2017, in a May 2019 Instagram post. "I was 4 1/2 months pregnant and shooting on location in Eastern Europe," she wrote. "I went into pre term labor and told that I had to be awake for the whole procedure. It was one of the most horrific experiences I have ever gone through." Jovovich was conversely overjoyed when baby Osian arrived, calling her a "miracle."
"She's our miracle baby and we're all so grateful to have her and completely obsessed with her!!" she wrote in a February 3, 2020 Instagram post.
Janet Jackson was 50 when she had her son Eissa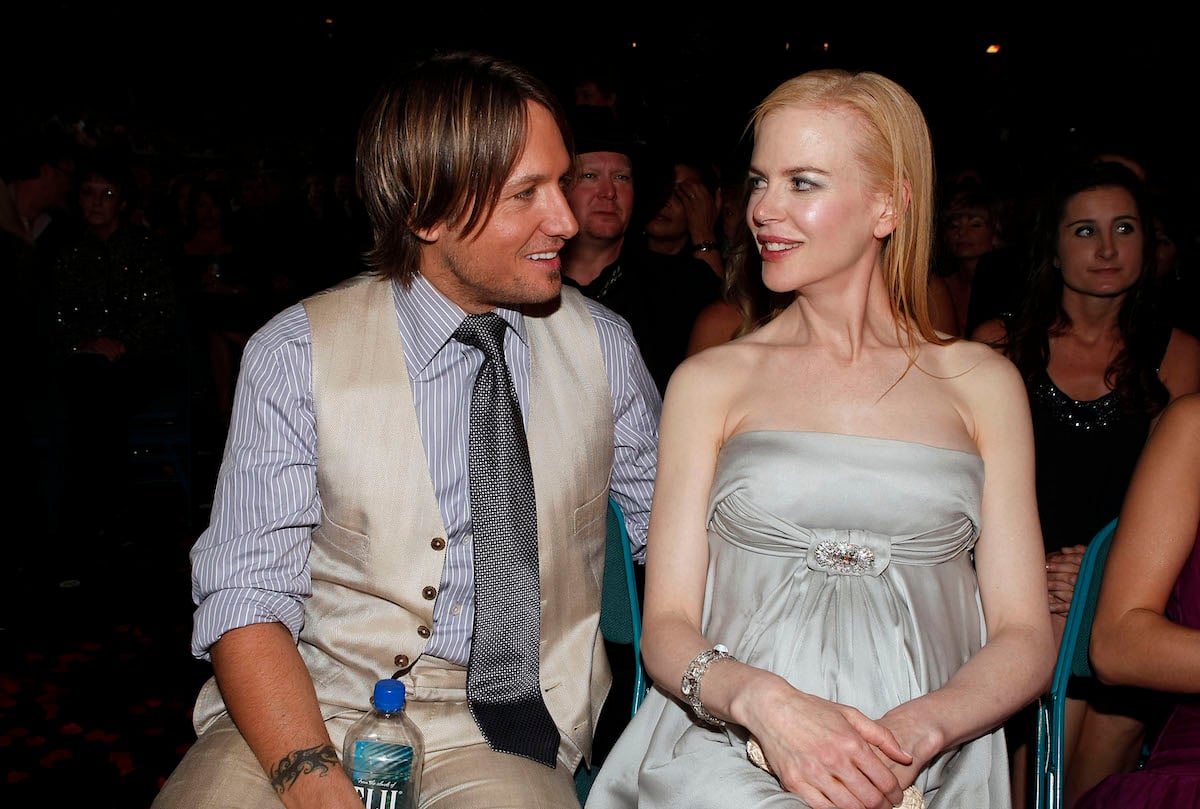 Janet Jackson was 50 years old when she gave birth in 2017 to her only child. She had a son, Eissa, with her now ex-husband, billionaire Wissam Al Mana. And supermodel Naomi Campbell welcomed a daughter in May, just on the cusp of turning 51. Campbell has never confirmed the identity of the baby's father, nor is it clear whether the baby was born by a surrogate or even adopted.
In any case, and at any age, parenthood looks good on these celebrity moms. 
RELATED: Julianne Moore Stands Up Against Saying Women Are 'Aging Gracefully'