'9 to 5': How Dolly Parton 'Changed an Entire Movie Crew,' According to Jane Fonda
Article Highlights:
How Dolly Parton made 9 to 5 better
Why playing Doralee was so "comfortable"
Dolly Parton wasn't intimidated in the slightest to act in her first film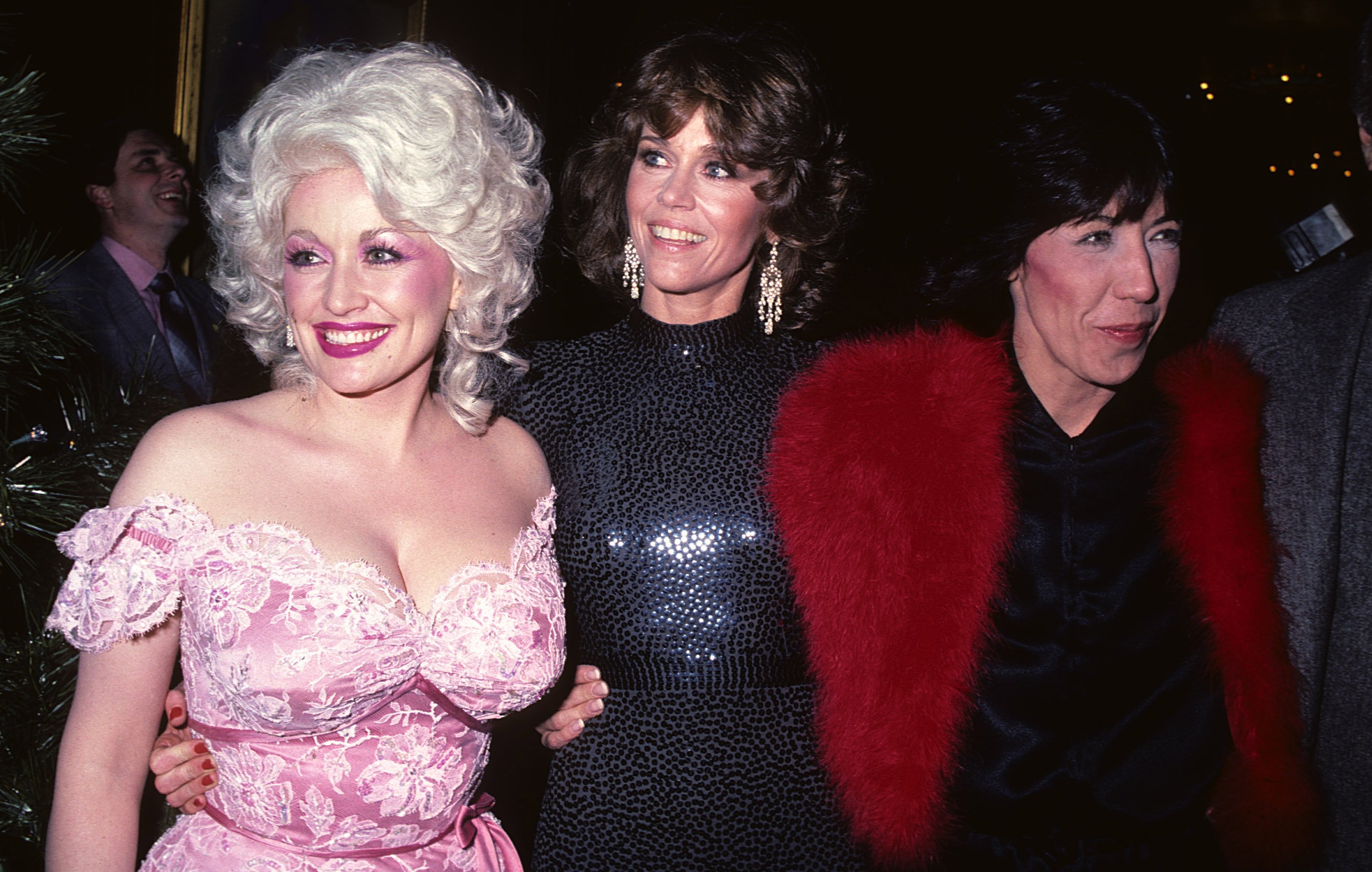 The first movie Dolly Parton ever starred in was 9 to 5, in 1980. Prior to the film, the "Dumb Blonde" singer had no acting experience. But in her 2020 book, Dolly Parton, Songteller: My Life in Lyrics, she writes that everyone was exceptionally kind in teaching her the ropes. During a Playgirl interview that came out in 1981, the writer told Parton that her co-star, Jane Fonda, had said the Queen of Country's presence on set elevated each actor and crew member involved in 9 to 5.
How Dolly Parton affected the cast and crew of '9 to 5'
Fonda told Playgirl that Parton's "spirit and goodness made everybody else come up a bit, and that the film was a little better because of [her]."
"That's a nice compliment," responded Parton. "This movie was a real special project. It was a meant-to-be thing, a blessed thing. It's real important to make people feel good so they don't lose interest in what they're doing. Give 'em something to look forward to the next day. My philosophy, when I'm workin' on a project with other people, is that if I'm at a good level and really feeling good, then I create all sorts of excitement around me, all kinds of energy. Other people feel lazy if they don't try to come up to that energy. It makes everybody try harder to be better."
But the "Light of a Clear Blue Morning" singer didn't just turn on the charm on the set of 9 to 5. It was something she tried to practice in her everyday life.
"I would like to think that I'm helping people in a lot of ways," she said. "I'm helping myself in a lot of ways by dealin' with people the way that I do. You know, I try to really get close to 'em and to be aware of what they're thinking and feeling. I would like to think that I can change people for the better."
On playing her '9 to 5' role, Doralee Rhodes
Even though 9 to 5 was Parton's first-ever acting experience, she didn't find getting into character difficult — mostly because her character was entirely based on her.
"I was real comfortable with the part I played because it was so me," she said. "It was just amazing how well (writer/director) Colin Higgins got me down, as far as my character. She's pretty much like me, a believable, likable person. In Whorehouse, I have a chance to be sexy and wear elegant, sexy clothes. But in this, I'm a secretary whose boss has been telling everybody that he's sleeping with me. My best scenes are the ones where I'm really mad at the boss. I play mad real good. It gave me a real chance to do something besides being my own sweet self."
Dolly Parton wasn't intimidated
Acting in her first film was not a nerve-racking experience for the "Jolene" singer. She said she wasn't intimidated to be acting alongside such heavyweights.
"I did not have one bad moment on the whole picture," she said. "The attitude was great with everybody. If a lot of people are being really nice, it's very hard for someone to come in and show their a**—because they're going to really look like one."