'9 to 5': The Scene Dolly Parton Called 'Clumsy and Awkward': 'I Never Felt so Embarrassed in My Whole Life!'
Dolly Parton doesn't embarrass easily. (One time, she walked down the middle of the street naked because a friend dared her.) But she did blush while filming one scene of 9 to 5, her first movie. Here's the scene and what happened.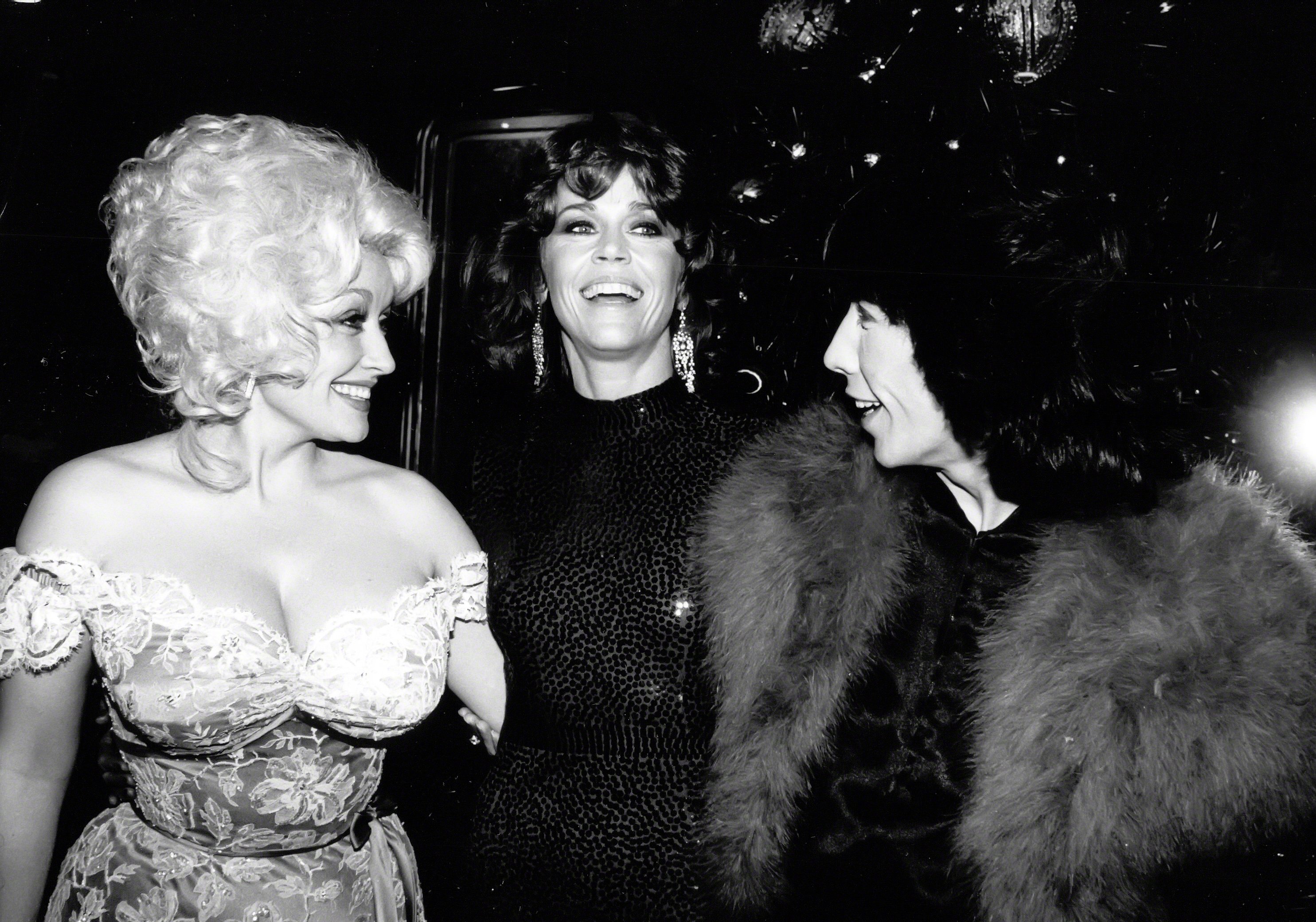 The '9 to 5′ scene that 'embarrassed' Dolly Parton
The "Jolene" singer played a secretary named Doralee in the film. Her character is married, and the actor who played her husband was the real-life husband of one of her personal friends. So when Parton was told she'd have to kiss him on the first day of filming, she couldn't help but feel a little nervous.
"We didn't know we was supposed to [kiss] and this was the very first day of the movie and boy you talk about clumsy and awkward," she said on The Ralph Emery Show in 1981. "It's hard enough to kiss somebody else, much less somebody else's husband, much less on the first day of shootin' a film and, on top of that, with all the cameras and the crew and all the people lookin' on. I never felt so embarrassed in my whole life! But it was just sort of a sweet love scene. We were supposed to be married in the film, so it made it OK."
The Queen of Country felt confident to act in her first film
After her first day of filming, despite the awkward love scene, Parton felt confident to act in her first-ever film. She told Playgirl Magazine that same year that she believed she could act just as well as anybody else, even the heavyweights in the film.
"I did not have one bad moment on the whole picture," she said, as recorded in the book Dolly on Dolly. "The attitude was great with everybody. If a lot of people are being really nice, it's very hard for someone to come in and show their a**—because they're going to really look like one."
Jane Fonda, Parton's co-star, said Parton's attitude on set changed the whole atmosphere of the film. She said the "Dumb Blonde" singer's "spirit and goodness made everybody else come up a bit, and that the film was a little better because of [her]."
The '9 to 5' cast helped Dolly Parton learn how to act, and she helped them with their lines
In her 2020 book, Dolly Parton, Songteller: My Life in Lyrics, Parton wrote that "Lily and Jane were very helpful" when it came to teaching her the ropes of acting. The singer had a lot of help from both the cast and crew.
"Jane said, 'Don't worry about acting. Just be yourself. The director will tell you what to do, and you'll learn,'" wrote Parton. "Dabney Coleman [who played Mr. Hart] taught me a lot, too. He's a Texas guy, and we had a great connection. They all knew it was my first time in the movies, so they were all helpful. People are generous."
Wanting to be prepared, the "Light of a Clear Blue Morning" singer came to set having "memorized the whole script." Everyone laughed when they learned what she'd done, but it ended up coming in handy.
"They thought that was the funniest thing they'd ever heard," she wrote. "But it helped them, because I was feeding them lines when they didn't remember theirs."
9 to 5 was Parton's first film, but it was nowhere near her last. In addition to being one of the world's biggest musicians, she now has quite the film resume under her rhinestoned belt boasting more than 18 movies.