9 Wacky Rules 'MasterChef' Contestants Must Follow
If you've ever watched an episode of Fox's MasterChef and wondered what it takes to be on a reality cooking competition, it's a lot to digest. Famed chef Gordan Ramsay has led the show for over 10 years, along with other guest celebrity chefs. MasterChef has become its own entity, with the junior version spinoff and new hopefuls every year. That said, getting onto the show comes with more than a few rules to follow.
9. Personality and psychiatric evaluations are mandatory for 'MasterChef' hopefuls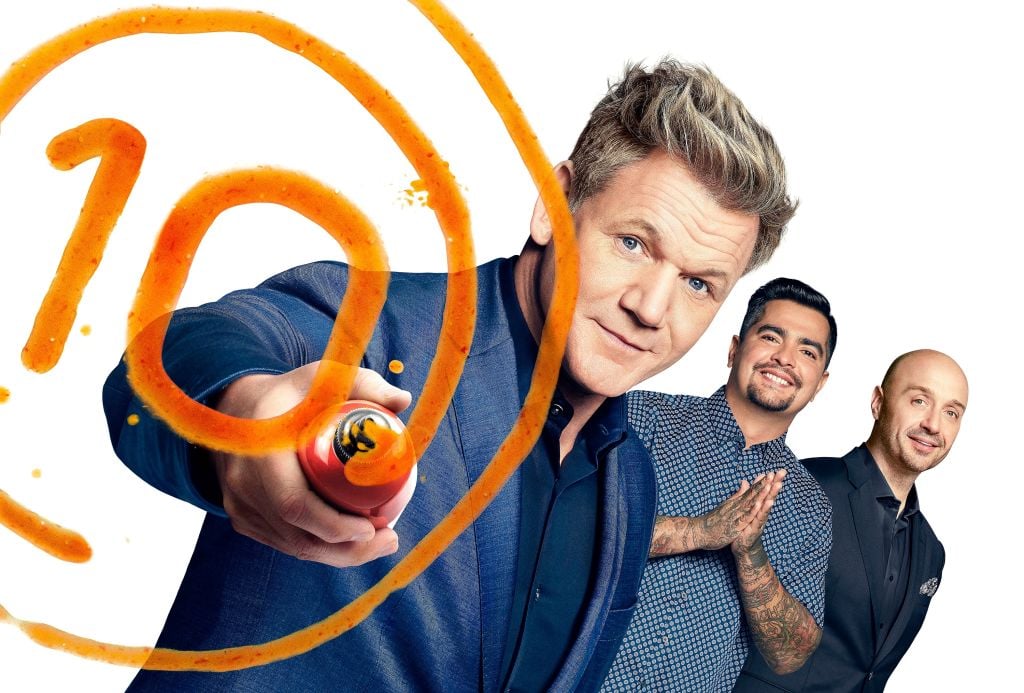 In today's reality landscape, it seems as though the contracts are getting lengthier by the day. A former MasterChef contestant, Jessie Glenn, revealed a few of the ins and outs. For instance, if she wanted to be on the show, she'd undergo a formal psychiatric evaluation and a personality test, but they don't show the results.
 "They asked me to agree to be subjected to physical and mental distress, to agree to have my medical history used in any way that they wanted and to use it in perpetuity, to agree that my family would likely not be contacted in the case of an emergency," she said via Salon.
8. 'MasterChef' employs 'cast wranglers'
According to AV Club, former contestant Elise Mayfield said they followed a strict schedule and had curfews. All of it was upheld by cast wranglers.
"They were there making sure they knew where we were at all times and that we knew where we were at all times," she said. "There was a schedule; the first day was lots of introductions and learning the curfew and itinerary. We all ended up at the bar and grill that night around dinnertime, and everybody was having drinks, and it was basically like weird adult spring break.
7. The audition process is lengthy
Mayfield said she "didn't hear official word for many, many months." She also said, "the audition process is many months long." In the end, she said it took about four months of communications before she set off for LA.
6. Contestants can't re-heat food for the 'MasterChef' judges
According to the MasterChef FAQ page, contestants can't re-heat any food they bring to audition. They must also bring their own utensils with a three-minute warning to plate.
" I came in with two insulated lunch bags. One of them was an aluminum foil takeout container, and I had a sock—a clean sock full of rice that I had heated up in the microwave, along with these glove warmer things. So I had that and a heated bag of rice in the insulated lunch bag," Mayfield said.
5. You also meet with a private investigator
Glenn said there's also a private investigator who probes into your life.
"I flew back home to Portland, Oregon, the same day I left and felt wild, violated, and alive. The blood and pee samples I had to send to them from the lab after I got home felt like no big deal after the professional interrogation," Glenn said.
4. They tell you what to wear
Believe it or not — contestants aren't the ones who choose their clothing, according to Mayfield.
"You know, we had been there for almost a week and then, all of a sudden, it is game time and you are in your outfit that you've been told to put on; you are going to wardrobe and hair and makeup," she said.
3. You can't disclose where you are while filming
Like many Hollywood contracts, contestants sign confidentiality agreements. This prevents anyone from talking about the show until it airs.
"I had disappeared for almost two months, and then I wasn't able to talk about where I had been, so it was a little like I was in the CIA," Mayfield said.
2. Food served to judges is cold
According to MasterChef Australia judge George Calombaris, contestant dishes are ice cold. This is because of how much time passes before the food gets to the judge. In fact, judges typically sneak bites off-camera while it's still hot.
1. Contestants are paid, but also pay a 'MasterChef' fee
Several reports in the early MasterChef years reported how much contestants are paid for their time on the show ($500-$600 per week). However, Glenn revealed there was a little more to it.
"They asked for a clause that could have kept me from working at my own media publicity company and to remove my own company website on their request," she said. "They asked me to agree to pay a 15 percent 'management fee' to a company called One Potato Two Potato (OPTP) owned by Gordon Ramsay. This fee would then apply to any income or even gifts I received in any context potentially related to the show. I asked if OPTP would do any other career management. No, they said."