9 Wild 'Real Housewives' Rules That Cast Members Must Follow
The Real Housewives franchise is practically synonymous with Bravo TV. Since The Real Housewives of Orange County hit the air, fans have been obsessed with following the lives of rich housewives in wealthy cities. The franchise has filmed in 10 U.S. cities, as well as several international locations. There are spin-offs, and in 2021 The Real Housewives: All-Stars will premiere. With so many series in the franchise, it is apparent viewers eat up the content, but why? The answer is the women's antics. The fights, divorces, romances, and all-around drama are difficult to turn off. With all the chaos, viewers might be surprised to know how many rules cast members must follow on Real Housewives.
1. Phone conversations are fair game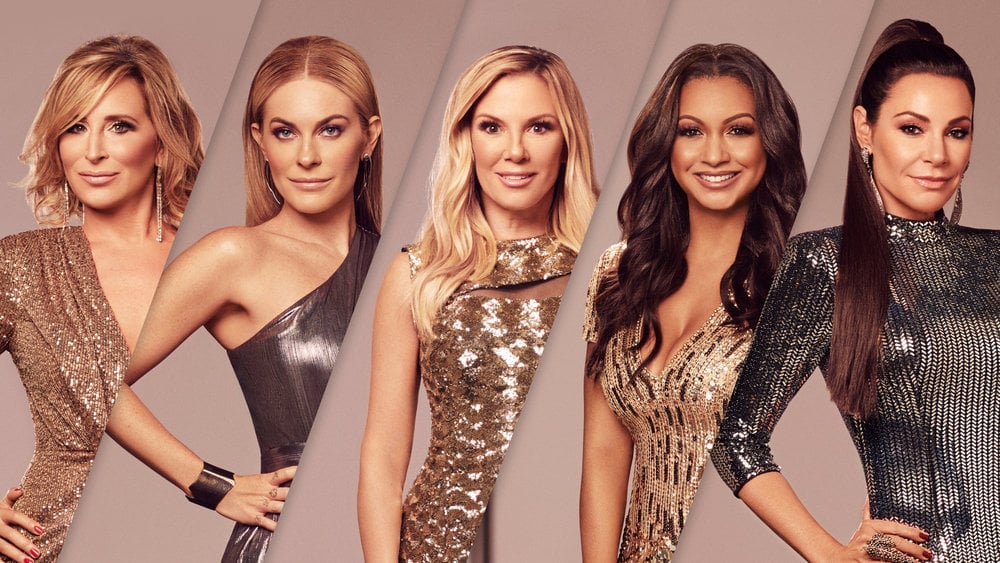 According to MSN, while filming, women are required to carry out their phone conversations on speakerphone. That way, both sides of the discussion are captured to provide content for filming.
2. Another rule on 'Real Housewives' is members can't change their look during the season
In between seasons, fans might notice cast members making changes to their appearances, but that comes to a halt once filming starts. Women are only allowed three interview outfits. During the three months of filming, the women must wear the same three outfits with the same hair and makeup. This keeps the continuity of the show intact. 
3. Outfit choices are limited
Promotional shoots require cast members to coordinate their looks. For example, all the ladies might have to wear red cocktail dresses. However, the reunion episodes allow the women more freedom to express themselves as long as they are in cocktail attire.
4. There's strictly no fourth wall
The fourth wall in reality television is when the cast members are seen conversing with the crew, producers or addressing the viewers. This has been a popular filming tactic in shows like Teen Mom, but The Real Housewives strictly forbids it. This can sometimes lead to interviews with thoughts that are out of context. If a producer asks a cast. member a question, and she answers it, it might not be clear what led her to make the statement. 
5. Bravo takes a percentage of brand revenue
Many of the women on The Real Housewives have started brands of their own, with products ranging from perfumes to wines. It might seem like they use the show's filming as free advertising, but Bravo profits from the products. Except for Skinny Girl, Bravo takes home a percent of any product promoted on its shows. 
6. Cast members aren't allowed to take legal action
Considering all the fights and drama that take place on The Real Housewives, viewers might wonder why none of them end up taking their conflicts to court. Bravo doesn't allow the ladies to sue one another. Instead, they prefer the women duke it out for the cameras. 
7. Cast members are strongly encouraged to participate in vacations
The women are not required to attend the vacations, but it is strongly encouraged. Women who do not participate enough or have compelling storylines are likely not to be asked back by Andy Cohen the following season. 
8. Yet another 'Real Housewives' rule: Cast members and Bravo are exclusive
Some viewers might wonder why former cast members don't take new opportunities after they leave the franchise. The reason is that Bravo doesn't allow them. Cast members sign non-compete clauses in their contracts for a set amount of time after filming finishes. 
9. Reunions happen completely on camera
Bravo does not allow women to intermingle while getting ready for reunion episodes. They want all the action and drama to happen on camera, so they keep them separated. They are, however, allowed to bring hard copies of texts, emails, and more to support their arguments on the special.