'90 Day Diaries': Julia and Brandon Update — Where Are They Now in 2022?
On the premiere of 90 Day Diaries Season 3, Julia Trubkina and Brandon Gibbs give updates on their lives, more specifically their living situation. Here's everything we know about how they're doing in 2022.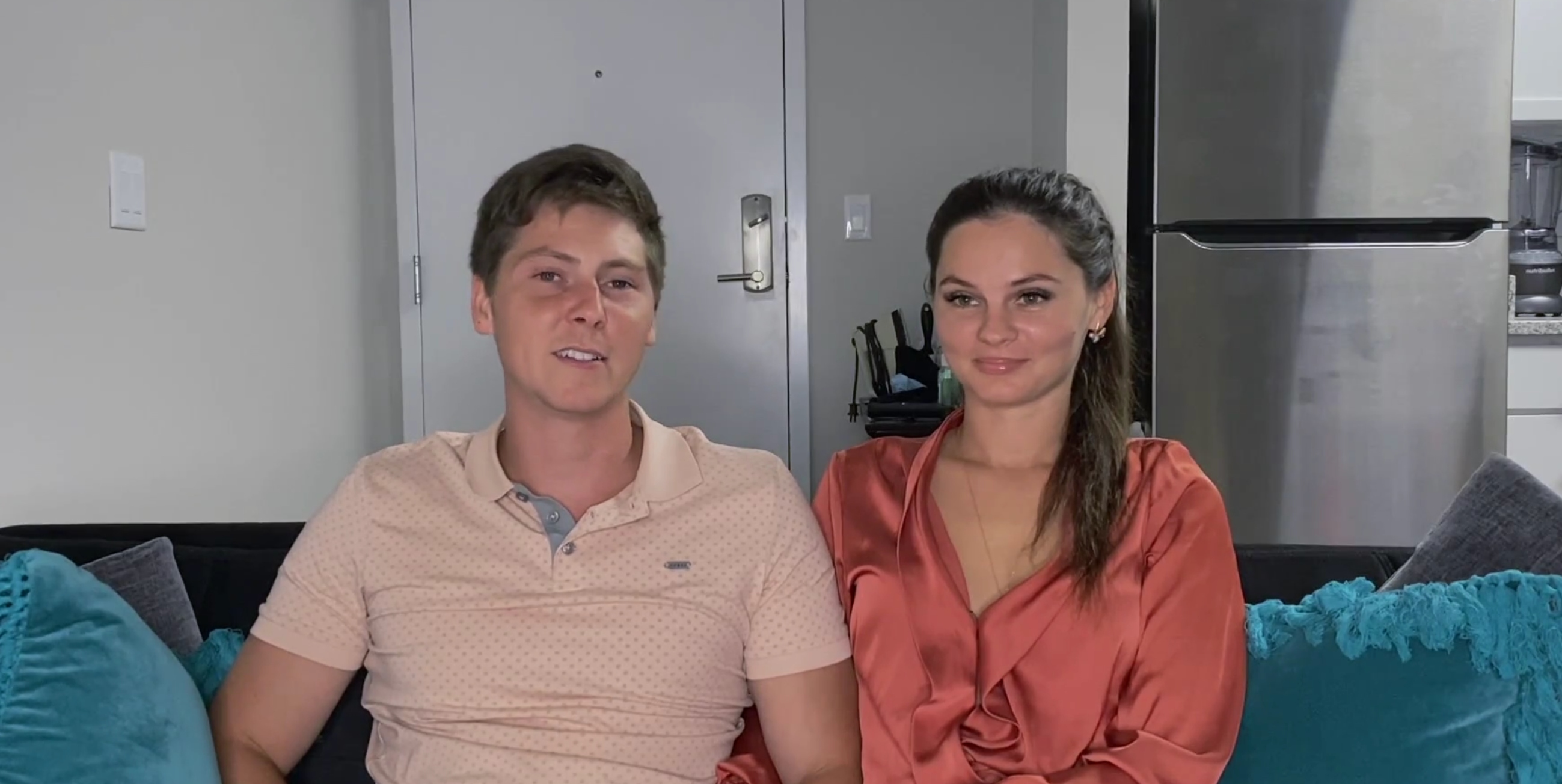 Julia and Brandon want to move out of their apartment
The last time we saw the 90 Day Fiancé Season 8 couple, Brandon and Julia were on Happily Ever After? Season 6. Back then, Julia was thrilled that Brandon finally agreed to leave his parents', Ron and Betty Gibbs, farm. The two moved into an apartment and couldn't have been happier.
On the March 21 episode of 90 Day Diaries, Julia and Brandon show off their same apartment in Richmond, Virginia. Julia tells the cameras that she wants to move out of the apartment because she wants more space.
In the episode, Julia explains that she and Brandon's dog, Simba, is still living on the farm with Brandon's parents. They hope to move into a home where they can keep their dog.
Ron wants Brandon to take over the farm
During a visit, Brandon's father makes an offer for Brandon and Julia to take over the farm. He says, "You know, this farm is almost overwhelming for me." He suggested that he and his wife, Betty move to their home in Powhatan, Virginia, on a much smaller property.
He said, "I've been thinking, it's like, maybe it's time for you guys to take us over. To do this." He reassured them that they wouldn't be living with them if they decided to take over the farm.
Two days later, they go to dinner with Brandon's parents, where Ron drops the idea on Betty. She's taken aback by the news. She says that she needs time to think it over.
Will Julia and Brandon move to the farm?
Surprisingly, Julia seemed to be on board with moving back to the farm. However, it seems to be under the conditions that she gets to sell all of the farm animals and can make changes to the house and property.
Brandon, who is eager to take the burden of the farm off his father's shoulders, wants to move back. So right now, the decision remains with Betty.
Julia and Brandon's apartment lease won't end for another five months, so they have time to think it through. 90 Day Diaries airs Mondays on TLC and discovery+.
RELATED: '90 Day Fiancé': 7 Couples Rumored To Be Cast on 'Happily Ever After?' Season 7