'90 Day Diaries': Rebecca and Zied Update — Where Are They Now in 2022?
Rebecca and Zied give fans an update on their current life on '90 Day Diaries'.
90 Day Fiancé: Before the 90 Days Season 3 stars, Rebecca Parrott and Zied Hakimi give an update on their life in 2022 on 90 Day Diaries. Here's what the married couple have been doing since fans last saw them in 90 Day Fiancé Season 8.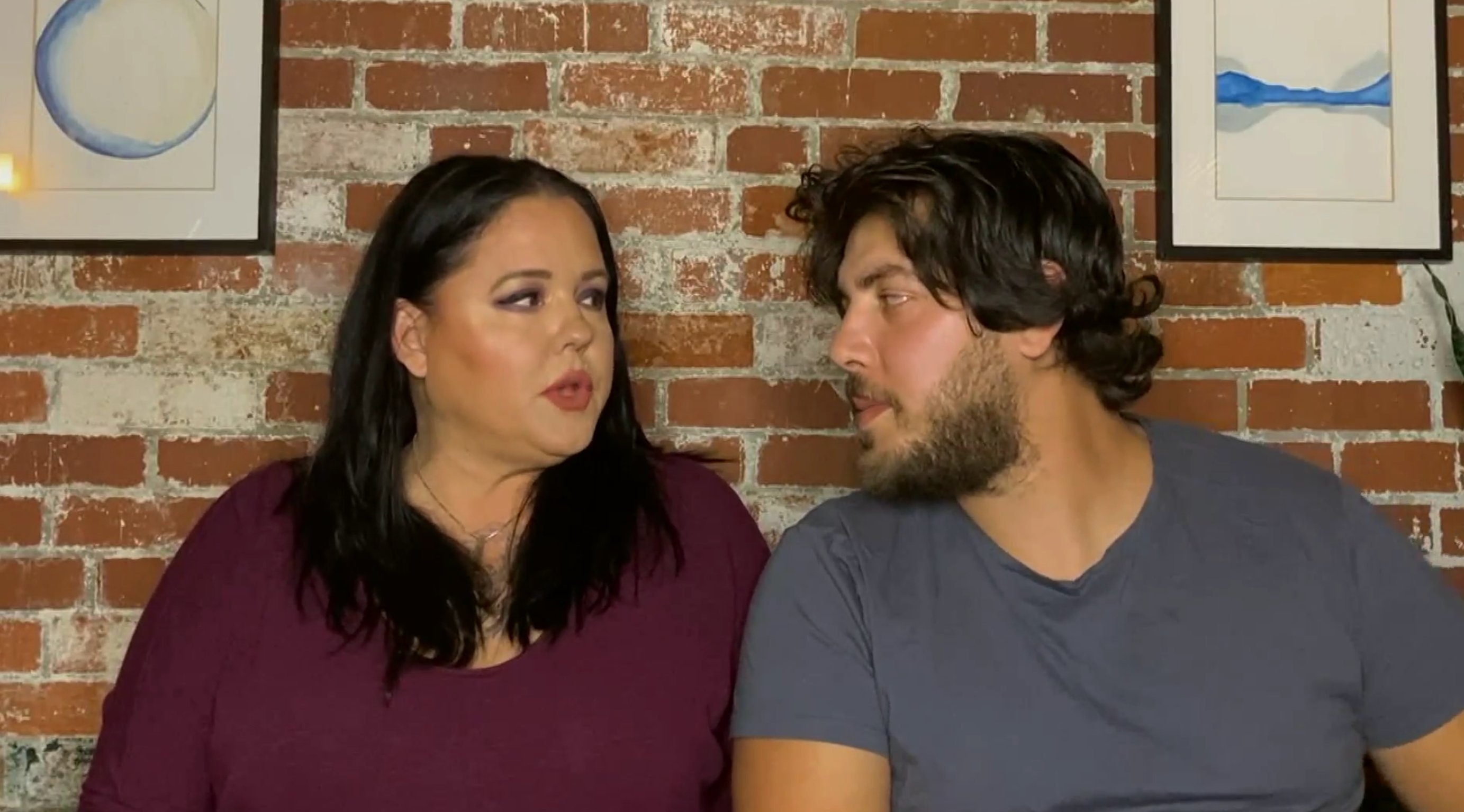 Zied receives his work permit
On the April 11 episode of 90 Day Diaries, Rebecca revealed that Zied will be able to start working now that he has his work permit finally. She tells the cameras, "He's got his papers now, and hopefully, he'll start working soon."
A friend of theirs suggested that Zied start working doing carpet and flooring installation. Zied is excited to begin working. He said, "My friend told me about this job. I really like it. And this job makes me do a lot of money. Makes me to pay the bills. I'm excited for this [sic]."
Zied gets a job
In the episode, Zied goes to a local flooring store to demonstrate his knowledge and interest in becoming a carpet installer. Rebecca explained to the cameras, "Apparently, there's a shortage of carpet installers."
She continues, "And the organization that's in charge of trying to get more people interested in the field was there. They watched him do the seaming, and then they said, 'We really want to give you a scholarship." She revealed, "The store actually offered him a job once he got out of school."
Zied is eager to start working finally. He says, "I'm so excited for this. I'm so happy for this." Rebecca is excited about the idea of Zied working. She said, "The thought of having a two-income household is amazing. I can't wait. It feels like a dream."
Rebecca wants Zied to wait on visiting his family
The only issue with Zied starting his new job is that he has to attend courses. Unfortunately, this means he has to postpone his trip back home to Tunisia to attend the carpet installation training. Zied tells the cameras, "So I'm really miss my family. So now, almost I do. I be here two year and I don't see my family. And I miss so much something. We need to fix this [sic]."
Later that day, the 90 Day Fiancé couple argued about priorities. Since Zied's training takes place in Kansas, which is far from where they currently live in Woodstock, GA. Rebecca tells Zied, "We were already concerned about you wanting to go to Tunisia for a couple months or even a month, at this point."
Rebecca tells Zied her plan that he goes to the training courses in Kansas, work for a couple of months, then takes a trip to Tunisia for his mother's birthday in March 2022. However, Zied isn't happy about postponing the trip for another six months.
Meanwhile, Rebecca is worried that her husband is prioritizing his family in Tunisia over her. She tells the cameras, "I'm being emotional because he wants to leave for two months. I'm being emotional because he's missing his family."
Despite their timing issues regarding Zied's trip to Tunisia and the start of his new employment, overall, this 90 Day Fiancé couple's marriage remains strong.
New episodes of 90 Day Diaries Season 3 airs Mondays on TLC and discovery+.