'90 Day Diaries' Update: Mike Youngquist Moves In With His 'New Roomie' Mom Trish
Mike Youngquist gives an update on '90 Day Diaries' about his new limving situation with his new roomie, Trish.
Former 90 Day Fiancé star, Mike Youngquist gives fans an update on his life in 2022 after his difficult separation from his wife, Natalie Mordovtseva. On the May 2 episode of 90 Day Diaries, Mike reveals that he has a new roommate — his mother, Trish Youngquist.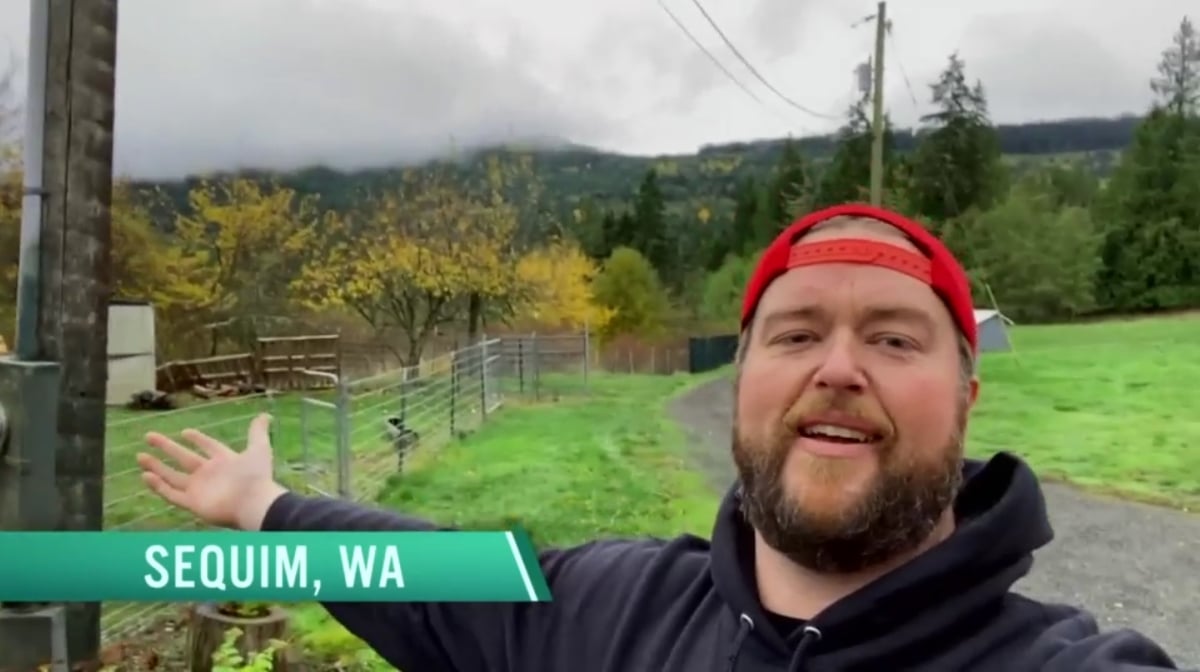 Mike is 'roomies' with his mom, Trish
The 36-year-old former 90 Day Fiancé star, Mike, gives fans a much-requested update. After splitting with his wife, Natalie, six months after they married, his life has changed quite a bit. Mike currently resides in Sequim, Washington, but he lives in an apartment in Seattle during the week for his job. Check out the clip below (via Instagram):
However, when he arrived home in Sequim, he revealed some exciting news. Mike says, "Y'all ready for this? The new roomie," as he shows off that his mother has moved into his home. He says, "So my new roommate is my mother. She has decided to come and live on the ranch."
Why did Trish move in with Mike?
Mike reveals why he decided to move his mom into his house. He said, "She wanted to come and help me on the farm and stuff. And you know, give me a hand with things."
He also explained that his mother, Trish, was "looking to sell our houses and kind of retire." The former 90 Day Fiancé star joked that despite his mother living in his house, it's still his house, and she has to abide by his rules. Mike says, "There will be rules."
Trish is happy to see her son moving on from his estranged wife, Natalie. Mike explained to the cameras, "My mom's definitely happy to see me heading in the right direction. She wants me to be happy overall."
Are Mike and Natalie getting divorced?
Where do Mike and Natalie stand now? Mike revealed, "We're still currently married, but living separate [sic]." On the Tell-All for 90 Day Fiancé: Happily Ever After? Season 6, Mike told the host, Shaun Robinson, that he plans on divorcing Natalie.
Mike recalled that moment when he saw Natalie again after she packed up and left Washinton. He said, "When I see Natalie at the Tell-All, I was hoping to maybe talk to her and stuff, but it didn't seem like it was there."
He explained that there were still some "tensions" in the air. Mike said, "I just wanted to say my piece, and that's what I did."
On 90 Day Diaries, Mike opened up about his split with Natalie. He explained, "I went through a grieving process, definitely. I waited her out for a long time. I gave her every opportunity in the world to come here, to try to let her pursue her dreams and everything."
Despite this, Natalie is moving on. She has even appeared on season 2 of 90 Day: The Single Life, where she began dating again.
However, it seems that both Mike and Natalie are prioritizing their families. As documented in the 90 Day Diaries, Ukraine special episode, Natalie is currently working on getting her mother from Ukraine to safety in the United States.
New episodes of 90 Day Diaries Season 3 air Mondays on TLC and discovery+.