'90 Day Diaries' Update: Are Tarik Myers and Hazel Cagalitan Still Married in 2022?
Tarik and Hazel give fans an update after difficult year. Are they still married in 2022?
90 Day Fiancé: Before the 90 Days stars, Tarik Myers and Hazel Cagalitan have had quite the ups and downs in the past year. Are they still married in 2022? The couple gives fans an update on 90 Day Diaries Season 3.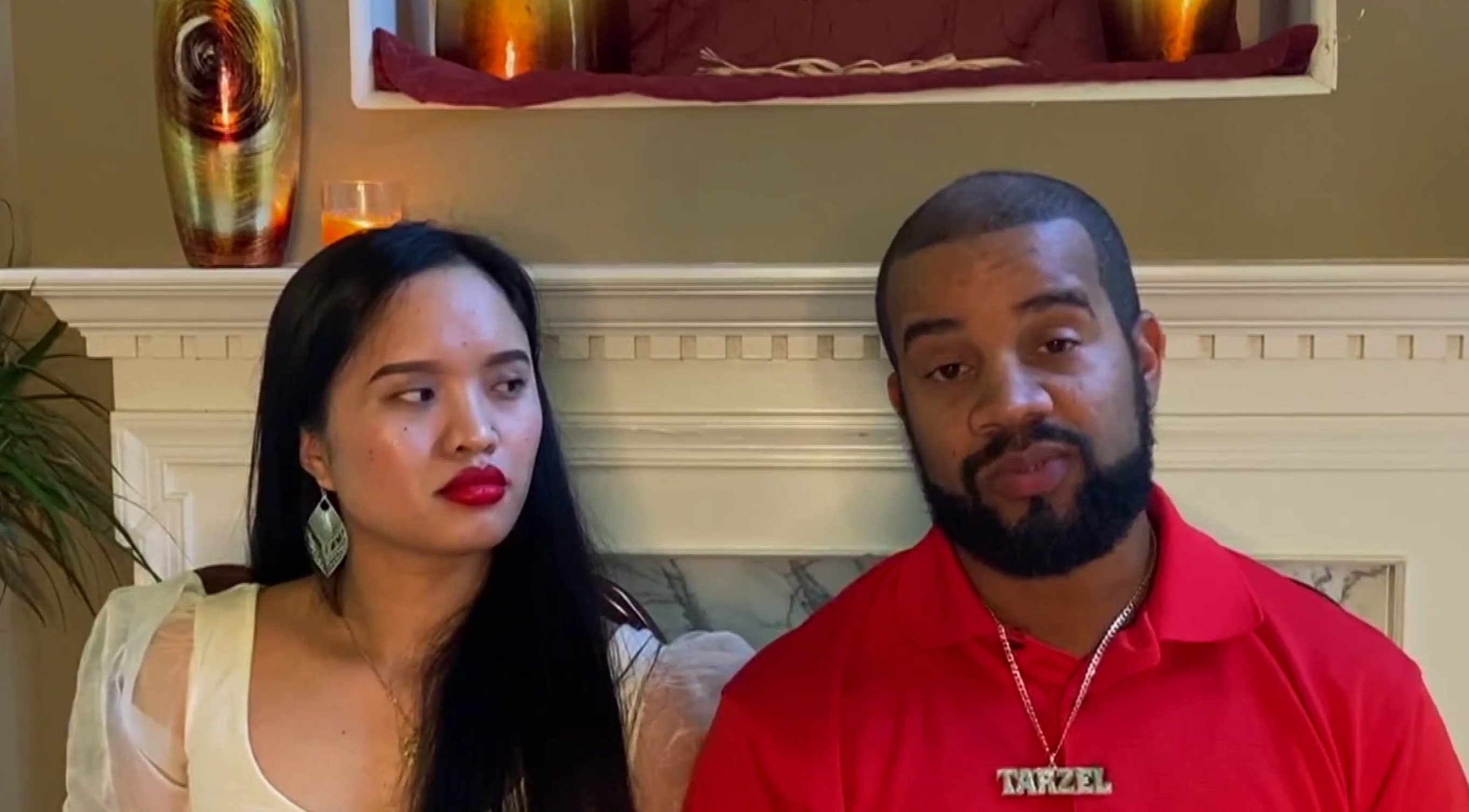 Tarik and Hazel's separation and abuse allegations
After meeting for the first time on 90 Day Fiancé: Before the 90 Days Season 2, they got engaged. They returned for 90 Day Fiancé Season 8, where Tarik and Hazel got married in June 2020. Hazel, who is openly bisexual, wanted to bring another woman into their relationship to form a "throuple." However, the search for a third party became a source of tension within their relationship.
In December 2021, the couple announced their split. Tarik revealed that she had moved out and was not in Virginia with him. In response to Tarik, Hazel changed her Instagram bio to read (via Us Weekly): "A real man wouldn't abuse his women mentally and emotionally."
However, Tarik immediately shut down the rumors that he's been abusive. He posted a screenshot, "Not true, and you know it. I still will not bash you or air out your personal life." Despite December being a bumpy month for this couple, they were rekindling their romance by New Year's Eve.
Are Tarik and Hazel together in 2022?
On the May 2 episode of 90 Day Diaries, Hazel and Tarik give fans an update to fans. Despite the ups and downs, the couple is together! The couple confirmed their reconciliation in the new episode. Tarik comes home to Hazel cooking dinner.
Tarik tells the cameras, "Earlier this year, we were on the search for a girlfriend for us." Hazel chimes in, "But, that's not the priority for now. We're dealing about [the] custody of my son."
The '90 Day Fiancé' starts the process of bringing Hazel's son to the US
Hazel, originally from Manila, Philippines, moved her life to Virginia to be with Tarik. However, she had to leave her son, Harrey, behind with her family. In the recent 90 Day Diaries episode, the couple the documents together to petition the court to get Hazel full custody of her son.
Hazel says, "When I cook Filipino food, I feel like I'm at home. But what is missing is my son. I really miss my son."
Tarik tells the cameras that the process is going to be lengthy. Hazel is worried that Harrey's father will try to fight for custody. However, Tarik's friend, Angela, who happens to be a family lawyer, revealed some good news.
She said, "Based on the little bit I've read about Filipino law, you, as the mother, have full custody by law, by birth because you're not married to him."
After notarizing the petition for custody, Hazel tells the cameras, "I'm happy because I know this is the first step, that I cant get my son here."
While they didn't talk a lot about the current state of their marriage, bringing Hazel's son, Harrey, to the US is a massive step for this couple.
New episodes of 90 Day Diaries Season 3 air Mondays on TLC and discovery+.