'90 Day Fiancé': 3 More '90 Day Fiancé' Cast Members Launch OnlyFans Accounts
Three new '90 Day Fiancé' cast members recently started OnlyFans accounts: Deavan Clegg, Erika Owens, and Anfisa Nava.
As cast members of TLC's 90 Day Fiancé franchise move on from the show, they often find other ways to use their platform to make money.
Some 90 Day Fiancé stars, like Colt Johnson and Darcey Silva, join sites like Fanbound and Cameo to sell shout-outs or sell memorabilia.
Others, like Paola Mayfield and Rosemarie Vega, have grown their social media followings on platforms like YouTube and Instagram to attract brand partnerships and sponsorships.
Still others, such as Tiffany Franco Smith, Ashley Martson, and Jay Smith, build on their  90 Day Fiancé fanbase in order to launch entrepreneurial efforts.
Meanwhile, some 90 Day Fiancé stars head to OnlyFans to share provocative photos of themselves. So far, cast members like Larissa Dos Santos Lima, Eric Nichols, Leida Margaretha, Corey Rathgeber, and Evelin Villegas have launched OnlyFans accounts. Some post full nude photos and videos, while others prefer sexy cosplay or posing in lingerie sets.
Recently, three additional 90 Day Fiancé stars have launched OnlyFans accounts: Anfisa Nava, Erika Owens, and Deavan Clegg.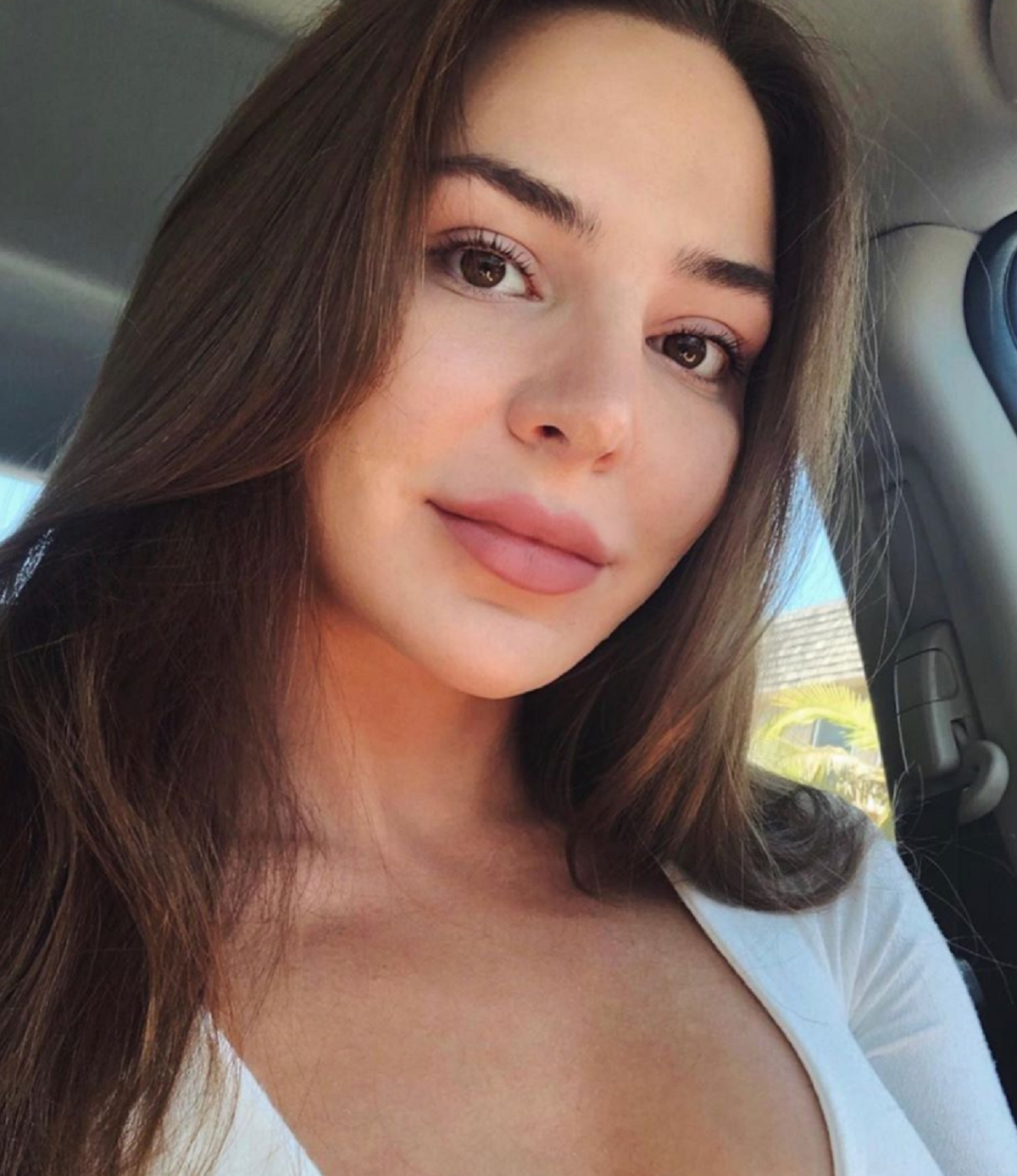 Anfisa Nava
Anfisa and her soon-to-be-ex-husband, Jorge Nava, rose to fame on 90 Day Fiancé.
But after Jorge (now a free man once again) was incarcerated for marijuana-related charges, Anfisa started devoting her energy to fitness and nutrition. She became a certified personal trainer, launched a fitness coaching app, and started to compete in bikini bodybuilding competitions. Anfisa will attend the University of California, Irvine, for her bachelor's degree in the 2020-2021 school year.
Recently, Anfisa unveiled yet another burgeoning money-making effort: an OnlyFans account. Posting a photo of herself in a thong workout outfit with her butt on display, Anfisa wrote on Instagram, "Go to the link in my stories if you want to see me working out in this outfit."
Jorge's ex launched her account in Aug. 2020. As of Aug. 22, she has shared 10 posts on the platform— four videos and six photos—and asks for $25 per month from subscribers.
In the captions for the videos and photos, she teased subscribers about "roleplay" and suggested that she would be working out in the buff (or close to it), writing, "Best thing about home workouts is that you don't have to wear clothes."
Erika Owens
Erika, a photographer from Australia, dated Stephanie Matto (herself a longtime OnlyFans model) on the most recent season of 90 Day Fiancé: Before the 90 Days. After Erika and Stephanie—the first-ever same-sex couple on the franchise—broke up, Erika moved on with her new boyfriend, Chris.
Stephanie's ex gushed about Chris in a number of Instagram captions, writing recently, "To Chris for being my absolute rock and showing me that a healthy, trusting, fun relationship is possible and making me feel so loved every single day." In another, she called her boyfriend "the love of her life."
And it looks like Erika and Chris are now business partners (of sorts) and co-creators, too. They launched a joint OnlyFans in early Aug. 2020, posting 30 times since then and charging subscribers $15 a month.
"OK we fiiiiinally did it. We made an OnlyFans," Erika wrote in an Instagram announcement. "Chris & I decided we wanted a platform together to share extra content which may be a little too much for IG."
Still, the couple made it clear that their OnlyFans content might be 18+ and NSFW, but there would be certain boundaries.
"We're both creatives and we're so excited to share some behind the scenes of our daily life, mukbangs, our cute dogs, boudoir/lingerie/nsfw photo shoots of us both together and separately, q&a's where we spill the tea, travel videos and how we make them, makeup tutorials and more," Erika wrote of the couple's plans for the account. "Our OnlyFans will be a mixed bag to cater to EVERYONE in our audience (18+)."
On their OnlyFans account, Chris and Erika described their content as "a spicier, uncut version of [their] Instagrams." "Mukbangs, lingerie and boudoir photoshoots both together and separately," they wrote, adding that there would be "no nudity."
Deavan Clegg
Deavan first appeared on 90 Day Fiancé: The Other Way with her husband, Jihoon Lee, from South Korea.
The 23-year-old mom of two from Utah has always been a model, and it looks like she decided to take her talents to OnlyFans in June 2020. Like Erika and Chris, Deavan charges her subscribers $15 per month. She has sometimes advertised her racier content on her Instagram stories, encouraging her followers to head to her OnlyFans for more.
Jihoon's wife described her OnlyFans as a more NSFW version of her usual modeling photoshoots.
"My OnlyFans account is a collection of my boudoir, lingerie, and swimsuit photo shoots," she wrote on her account. "Get to know me in the messages."
In the captions, Deavan described the matching bra and panty sets she wore and even asked her followers if she should write sexy stories for them or document her fitness journey along the way.