'90 Day Fiancé': A Business Owner Claims Tim Malcolm 'Harassed' Him For Free Work
Tim Malcolm didn't end up with his Colombian girlfriend, Jenniffer Tarazona, on TLC's 90 Day Fiancé: Before the 90 Days. But he's still remained in the 90 Day Fiancé spotlight somewhat, both on social media and on 90 Day Fiancé: Pillow Talk with his ex and the mother of his stepdaughter, Veronica Rodriguez.
The 90 Day Fiancé star runs a custom firearms business, Gringo Guns, in Charlotte, NC. According to screenshots grabbed by 90 Day Fiancé blogger John Yates (@johnyates327tv), a business owner—Nick Vardakis, a marketing professional from Las Vegas—recently claimed that Tim demanded he provide him with a website for free.
Meanwhile, Tim pushed back against Nick's claims, and 90 Day Fiancé fans weren't sure what to think.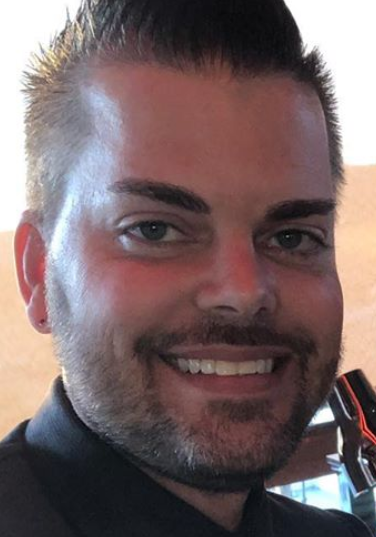 A business owner claimed Tim demanded a free website
Screenshots of Nick's Instagram stories suggested he wasn't too happy with Tim after their exchange about a potential business partnership of sorts.
"Let's get the facts straight!" Nick's post read. Tagging the 90 Day Fiancé star, he wrote: "@el_gringo_charlotte asked me to build him a FREE website for his gun business because he can't afford one. I politely decline, then he harasses me and threatens to post me on his Instagram and ruin my business because I refused."
The social media pro couldn't help adding a jab at Tim's expense about his appearances on TLC: "I don't work for free, especially not for a washed up 90 Day Fiancé reality star," he wrote.
Nick also attached screenshots that he claimed were lifted from his texts with Tim. (Tim didn't publicly confirm or deny whether the texts were legitimate.)
In the texts, the person that Nick alleged was Tim wrote in part, "The definition on pro bono is doing [it] without a charge. Much different than a partnership offer in which pay is involved. Just so you don't look like an a**hole to your next client."
In response, Nick allegedly claimed he didn't need any help in his business endeavors from Tim. "Yes and in one post from a guy like me, it could be even better," Tim reportedly wrote back.
Nick seemed to take this text as a threat to expose him, writing in reply, "Go ahead and post me won't do s*** you asked me for a free website I said no why are you harassing me."
RELATED: '90 Day Fiancé': Every '90 Day Fiancé' Cast Member Instagram Handle You Will Ever Need
The '90 Day Fiancé' star disagreed, but didn't offer details
Under Yates' post, Tim defended himself simply with an eyeroll emoji, commenting, "Lol I just can't even."
Some 90 Day Fiancé: Before the 90 Days fans thought that—assuming the texts were real and Nick's claims were true—Tim was acting arrogant.
"Can't even what? Pay him?" one critic quipped in response to Tim's comment.
Another 90 Day Fiancé viewer wrote, "100% sick of Z-list celebrities thinking they have the power to end careers. You made an offer, they refused. Don't get petty and butthurt."
Still, others thought that Nick was exaggerating, especially when it came to Tim's alleged "threats" and "harassment." "I don't see where Tim threatened to post about him and ruin his business," one 90 Day Fiancé fan pointed out. "I do see where Tim responds '… and in one post from a guy like me it could be better.'"
'90 Day Fiancé' fans and castmates reacted to the surprising claim
One of Tim's 90 Day Fiancé castmates, Leida Margaretha, joined in on the criticism as well. "Muahahaha," she wrote under Yates' post. "Ooooh boy… What's next? Free vacation? Free meal? Well, Wix.com is free anyway if you choose the standard one no big deal.. WordPress is free.. Blogspot is free.. Anddd… Many more."
Despite her sarcasm, Leida thought Nick might have been clout chasing and exaggerating for the purposes of setting Tim up to "expose" him online. "I didn't see Tim harassing him. I have no idea why did the Nick dude say that," she wrote.
A 90 Day Fiancé fan agreed, arguing that the whole thing had probably been a setup. "Oh girl, it was 100% for the attention despite calling Tim washed up," they wrote to Leida. "He was participating in that conversation knowing he was going to expose Tim."
Yet another thought the 'threat' language was a little much. "Omg I see no threat," the follower wrote. "[What] I do see is a guy texting as if he already knew he was gonna screenshot [and] try to 'expose' someone."