'90 Day Fiancé': A Fitness Influencer Says Anfisa Nava Is 'Nothing' Like She How She Was Portrayed On the Show
When Anfisa Nava first appeared on TLC's 90 Day Fiancé, many viewers perceived her as a villain. The Russia native was labeled a "gold-digger" and "materialistic" because of her desires for a luxury lifestyle. Her fiance and eventual husband, Jorge Nava, didn't exactly help matters. He often accused Anfisa of the same thing.
After Jorge revealed secrets he'd kept from both the audience and his wife, though, fan perceptions' began to shift. Jorge was eventually sentenced to two and a half years in prison for felony charges related to his cannabis business.
Now, Anfisa lives, works, and goes to school by herself in California. She's kept mum about whether she and Jorge are still together or not. While she still gets her share of criticism, many 90 Day Fiancé fans now support her. Recently, a fellow fitness influencer took to Instagram to claim Anfisa was completely different from her portrayal on the TLC show that made her famous.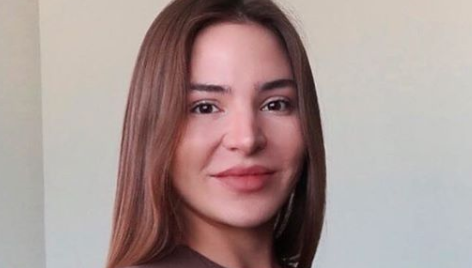 Jorge's (ex?) wife has always gotten a lot of online hate
Anfisa has always been the target of social media criticism. On the show, many 90 Day Fiancé fans believed she was taking advantage of Jorge for money and a green card. Critics also mocked Anfisa's sexy outfits and extensive plastic surgery. 
However, over time, the tide began to turn. Jorge revealed that he had lied to Anfisa about how much money he had. He also already had a felony on his record, making it hard for the couple to find stable housing. He had lied about his criminal history, too, which led to trust issues with his then-fiancee.
Anfisa is now active in the fitness and bodybuilding world
Eventually, Jorge was incarcerated, and Anfisa began to make a life of her own in the U.S. 
Now, the 90 Day Fiancé star competes in bikini bodybuilding competitions and devotes her social media presence to nutrition, workouts, and diet information. Anfisa recently became a certified personal trainer and hopes to launch her own fitness-related business.
After completing two years at a community college, Anfisa also recently applied to finish a bachelor's degree at a four-year university. She hopes to attend the University of California, Irvine. 
Still, despite her accomplishments, Anfisa isn't immune to criticism. Some 90 Day Fiancé fans have body-shamed Anfisa about her weight, while others think she bares too much skin on social media.
Another influencer took to Instagram to show her support for the former '90 Day Fiancé' villain
Recently, Anfisa's fellow fitness coach, an influencer with the Instagram handle @emilymariadfw, praised the 90 Day Fiancé fan on social media. She warned followers not to go off of the personal trainer's portrayal on TLC to form their opinions of her.
"Last July, I had the opportunity to spend a day with Anfisa in Las Vegas," Emily wrote. "This post has been a long time coming but I chose to wait for the right moment."
She continued, "The truth about Anfisa is that she is NOTHING like she was erroneously portrayed on @TLC. She is actually a super kind, sweet and caring young woman. She is soft spoken, funny, humble and extremely well mannered."
The influencer also argued that fans' dislike of Anfisa might have to do with her gender, as well as language barriers and cultural differences. "Because she is a woman, it does appear her confidence, determination, grit and outspoken ways are unduly mistaken for arrogance," she wrote. "Remember this: she left her home country with a completely different culture & language to come to the US aka a land that was completely foreign to her." 
Emily concluded by calling 90 Day Fiancé fans to consider how they would deal with such a stressful situation and how they might be perceived by others. "Before you judge her, ask yourself if you even have a passport and have even traveled out of your own state?!" she questioned. "Have you ever lived somewhere, long term, thousands of miles away where you knew no one, had no family, much less any kind of familiar landmark? I didn't think so." 
Anfisa has been open about how online hate has affected her, and she seemed to appreciate the support. "Aww thank you so much! So glad we met!" Anfisa wrote in response, sharing the post on her Instagram stories.