90 Day Fiancé': A Look Back at Jeniffer Tarazona and Tim Malcolm's Strange Relationship Ahead of 'The Single Life' Premiere
Things just weren't meant to be for 90 Day Fiancé stars Jeniffer Tarazona and Tim Malcolm. However, Jeniffer is ready to try for love in the upcoming season of 90 Day: The Single Life. Fans already suspected that Jeniffer and Jesse Meester, another 90 Day Fiancé alum, were dating, but a recent clip confirmed just that. Let's look back at Jeniffer's relationship with Tim Malcolm ahead of The Single Life premiere.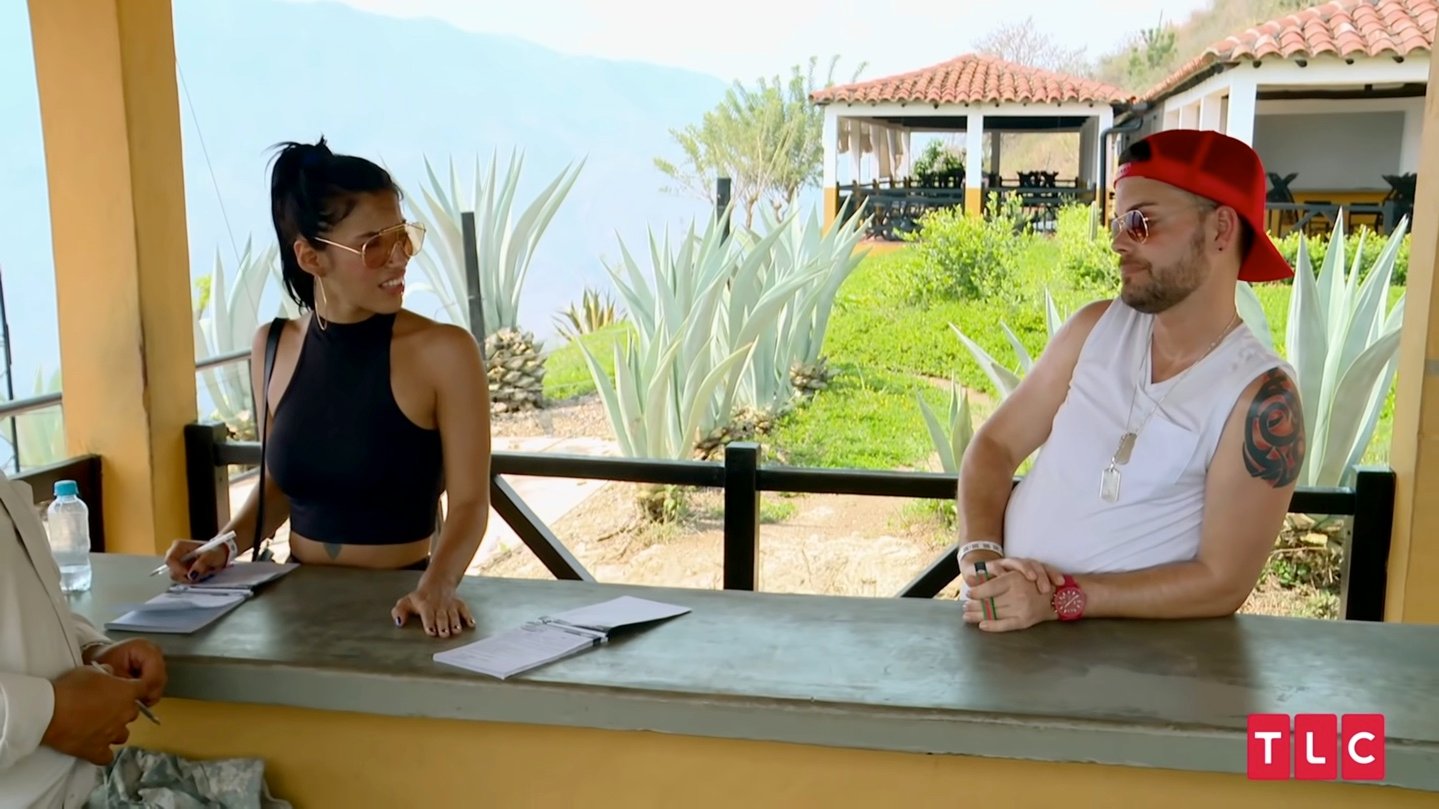 How did '90 Day Fiancé' stars Jeniffer Tarazona and Tim Malcolm meet?
As with most couples within the 90 Day Fiancé franchise, Tim and Jeniffer met on an online dating site. This one specifically focused on Latina women. Tim, who hails from Charlotte, North Carolina, thought Jeniffer might be catfishing him at first, but it turns out she was just as interested in him. In fact, he felt the single mother was too good to be true.
Tim traveled to Colombia to see Jeniffer and met her grandparents while he was there. He wasn't upfront at first about the reasons he had traveled to Colombia before and had to come clean about his previous ex-girlfriend being from there as well.
Tim Malcolm's relationship with ex-fiancé Veronica was a significant problem for Jeniffer Tarazona
Tim helped co-parent his ex-fiancé Veronica's daughter from the time she was one and a half, and the two remained close despite no longer being engaged. This caused numerous arguments in the couple's short-lived relationship. Still, one of their more memorable fights was because Tim gave Jeniffer a promise ring he had previously given to Veronica. 
During Tim's farewell party to travel to Colombia for an extended stay, Jeniffer asked Tim to send him pictures from the party. Tim sent a selfie of himself and Veronica in a revealing shirt. Jeniffer was not happy, and honestly, we're still not sure why Tim thought that was a good idea.
The couple had plenty of other bumps in the road as well. Jeniffer remarked about Tim's beauty regimen on one of their nights together. He thought face masks would be an excellent way to spend some quality time together, but Jeniffer wasn't sure how to take it. "It's like i have a girlfriend with me. It's like he wants to put a beauty [sic] all over my face. It felt really strange to me to see a male like that. He might be gay, I don't know," the native Colombian said.
Jeniffer Tarazona wanted more intimacy in her relationship with Tim Malcolm
Jeniffer also had a problem with the lack of heat in their romance. The 90 Day Fiancé star proclaimed she was used to Latino men who were all very "touchy and lovey," but Tim wanted to take his time. After dismissing claims that he was gay or transgender, he sat down with Entertainment Tonight to give fans the truth behind his lack of intimacy in the bedroom.
"I'm almost 40 years old. I want to be in love. I know sex is an important part of love, but it's not everything like it used to be. My biggest goal was just building a foundation that I thought would be able to last because I don't want to be divorced. I've waited this long to get married. I've never been married," the business owner explained.
One of the newer spinoffs in the 90 Day franchise kicks off season 2 on Nov. 12. There are quite a few familiar faces, and fans can only watch on discovery+. 90 Day: The Single Life premieres on Nov. 12, and we already know there's plenty of drama in store.