'90 Day Fiancé': A Look Back at Stephanie Matto and Erika Owen's Messy Relationship Before 'The Single Life'
Stephanie Matto may be single and looking for love now, but that wasn't the case when fans first met her in 90 Day Fiancé: Before the 90 Days Season 6. Stephanie didn't get her happily ever after on the show with her then-girlfriend Erika Owens. However, that's probably not a shock to anyone. The couple's messy relationship included lies, lack of intimacy, and a host of other issues. Now, the 31-year-old is back on TV as one of the cast members in 90 Day: The Single Life.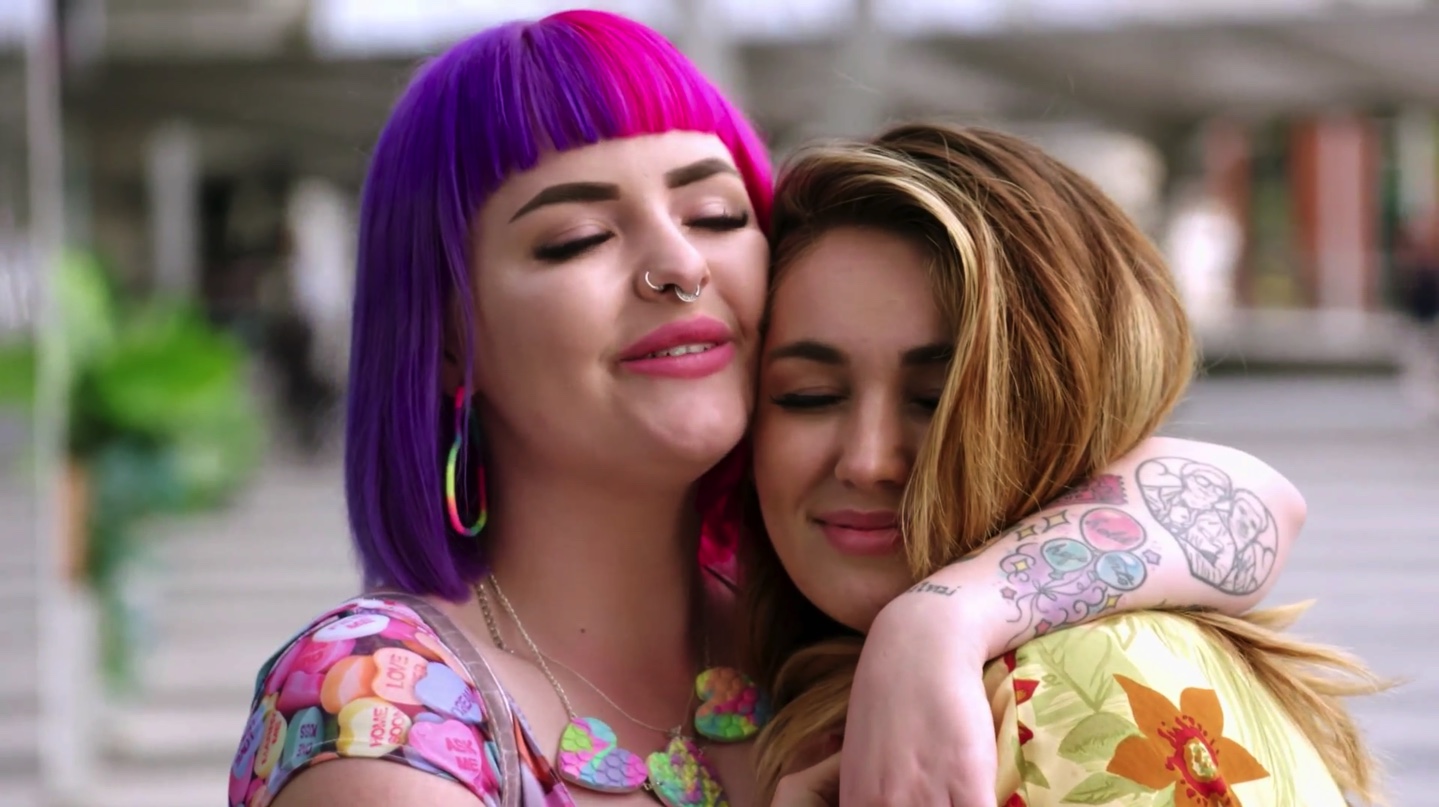 Stephanie Matto and Erika Owens first met in Australia in '90 Day Fiancé': Before the 90 Days'
When Stephanie and Erika appeared in 90 Day Fiancé: Before the 90 Days Season 6, all seemed well with the couple. The two met on Stephanie's YouTube channel and quickly formed a friendship that became something more. Unfortunately, it didn't take long before cracks began to appear in the relationship. 
Stephanie explained to audiences that she was diagnosed with aplastic anemia. The condition causes her body not to produce the blood cells it needs. She explained that even catching the slightest cold could have devastating effects. However, Stephanie was willing to risk it for love when she traveled from the United States to Australia to meet Erika for the first time. 
Erika was ecstatic for her girlfriend to arrive and had several activities for the two of them planned, including making plasters of their naked breasts. Seeing how outgoing and openly sexual Stephanie was on her YouTube channel made Erika believe she would be similar in her everyday life. This is part of why she thought making "boob plasters" was an excellent idea for a first date. Stephanie felt differently and was noticeably uncomfortable during the outing.
RELATED: Why '90 Day Fiancé' Fans Are Boycotting 'The Single Life' Season 2
The lack of intimacy caused a massive rift in Stephanie and Erika's relationship
Even though this was their first time meeting in person, Erika still believed the two would behave as a couple who had been dating for several months. Stephanie shied away from most of Erika's advances, and Erika felt hurt and confused. 
On top of the intimacy issues, Stephanie struggled with controlling her jealousy. She felt betrayed when she learned Erika had once been in a relationship with a man for 10 years. The relationship was before Stephanie met Erika, but she still felt that Erika had purposely withheld the information. The two got into a huge argument that culminated in Stephanie smashing a vase on the floor before storming out. With that, Stephanie headed back to the States, leaving Erika and their tattered relationship in Australia.
RELATED: '90 Day Fiancé' Fans Compare Natalie Mordovtseva to Glenn Close's Character in 'Fatal Attraction'
Fans can now see a new side of Stephanie on '90 Day: The Single Life' Season 2
Audiences will be happy to know that Stephanie's aplastic anemia is in remission, and she's back on the market. She's currently on a journey to "end her celibacy," and discovery+ is documenting the entire thing. In the first episode alone, folks learned that has Stephanie hired a sexual wellness guide who is also an adult film star. Plus, she confessed she enjoys masturbating to baking videos on YouTube. Fans can catch all-new episodes of 90 Day: The Single Life on Friday nights exclusively on discovery+.