'90 Day Fiancé': Aaron Carter Calls Out the Series And Stands Up for Larissa Dos Santos Lima On Twitter
Who would have thought that Aaron Carter would be standing up for Larissa Dos Santos Lima? The day has come, and Aaron recently took to social media where he made his opinion known.
According to Larissa, she is "no longer a cast member" of 90 Day Fiancé. Aaron Carter recently made a statement to his followers, where he urges the series to pay its cast more money.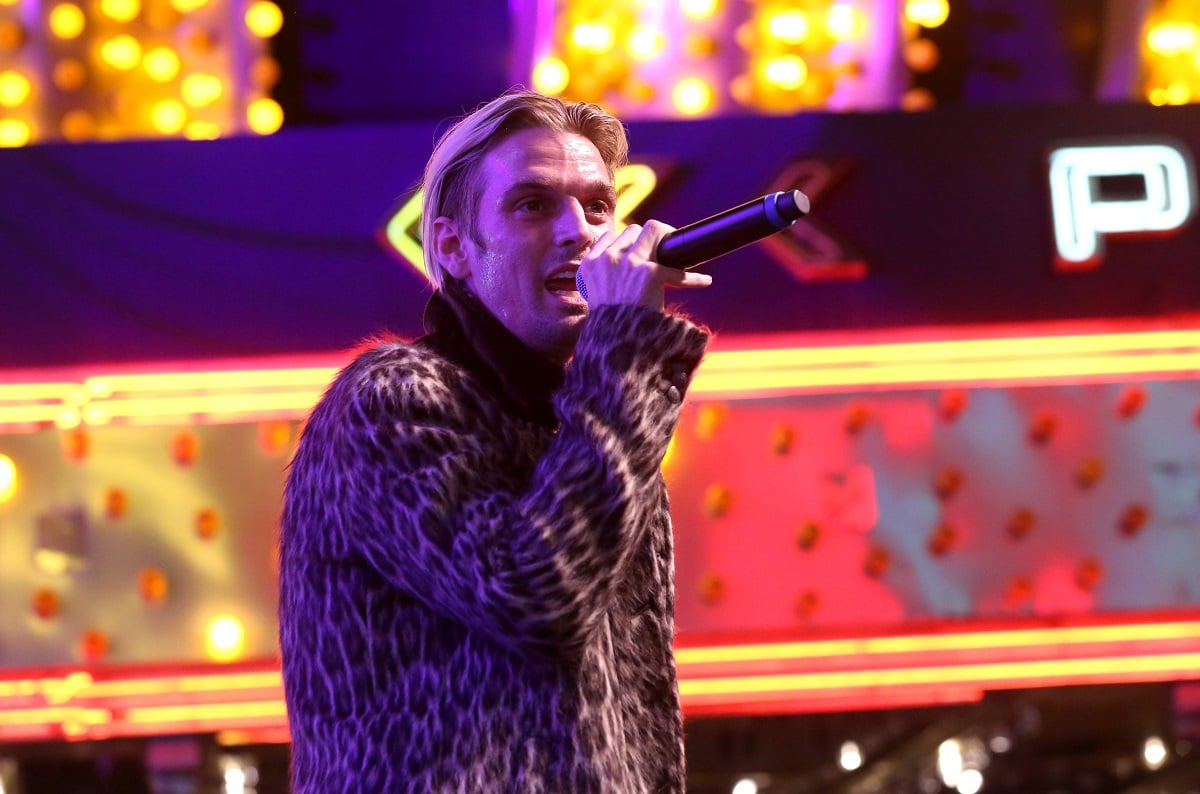 Larissa Dos Santos Lima says she is 'no longer a cast member' on the series
Larissa recently revealed in a now-deleted post on Instagram that she was "released" from her contract with the series, and she says it's because of her CamSoda show. CamSoda is a live-streaming webcam site, and Aaron Carter just so happens to use the platform as well.
Larissa says that she will continue to produce "content" for her social media channels, so fans will still get to see her life unfold in some ways at least. It's unclear how Larissa's departure could impact the series and its spinoffs overall.
Here is Larissa's statement saying that she is "no long a cast member" on the series: "Dear friends and followers, I want to make a statement for you, I'm no longer a cast member of the show 90 Day Fiancé," the statement reads. "Because of my show with CamSoda, I was released from my contract with TLC by phone the day before ICE arrested me. I will continue producing content for my official channels on Instagram, OnlyFans, and YouTube. Thanks for your understanding, love, and attention. Larissa Lima."
In regards to the arrest, according to TMZ, Larissa was arrested on September 19 and released on the same day. They report that ICE checked on Larissa's immigration status based on information they learned from her representative.
Aaron Carter calls out the series and stands up for Larissa Dos Santos Lima on Twitter
RELATED: '90 Day Fiancé': Fans React to Larissa Dos Santos Lima's Conversation With Colt's New Girlfriend
Larissa is active on CamSoda and OnlyFans, which are also platforms that Aaron Carter uses as well. On October 14, Aaron made his opinion about the situation known when he tweeted at the series. He tells them to pay the cast more, and that they "fired Larissa because she had to resort to other incomes."
Aaron recently posted this to Twitter: "Hey @90DayFiance you need to pay YOUR cast more MONEY. You fired Larissa because she had to resort to other incomes PAY YOUR CAST MORE! Please. I know you have the money I've been in this industry for 24 years. God bless. Do what's right."
Both Aaron and Larissa have been known to advertise their OnlyFans. Aaron has actually taken to Twitter to advertise for his OnlyFans and CamSoda pages before.
It makes sense why Aaton would make a statement about the situation, considering he's on CamSoda, and Larissa mentions the platform in her post.
We will have to see what's next for Larissa Dos Santos Lima now that she's no longer a part of the series.