'90 Day Fiancé: After the 90 Days' Stars David and Annie Reveal Why They Haven't Had Children
David and Annie Toborowsky are beloved '90 Day Fiancé' stars. But fans have wondered why the couple haven't had children yet.
90 Day Fiancé has a hit with their After the 90 Days spin-off. The two shows feature two popular couples from the show: David and Annie Toborowsky and Alexei and Loren Brovarnik. Now, as the season finale approaches, fans have wondered why David and Annie haven't had children yet.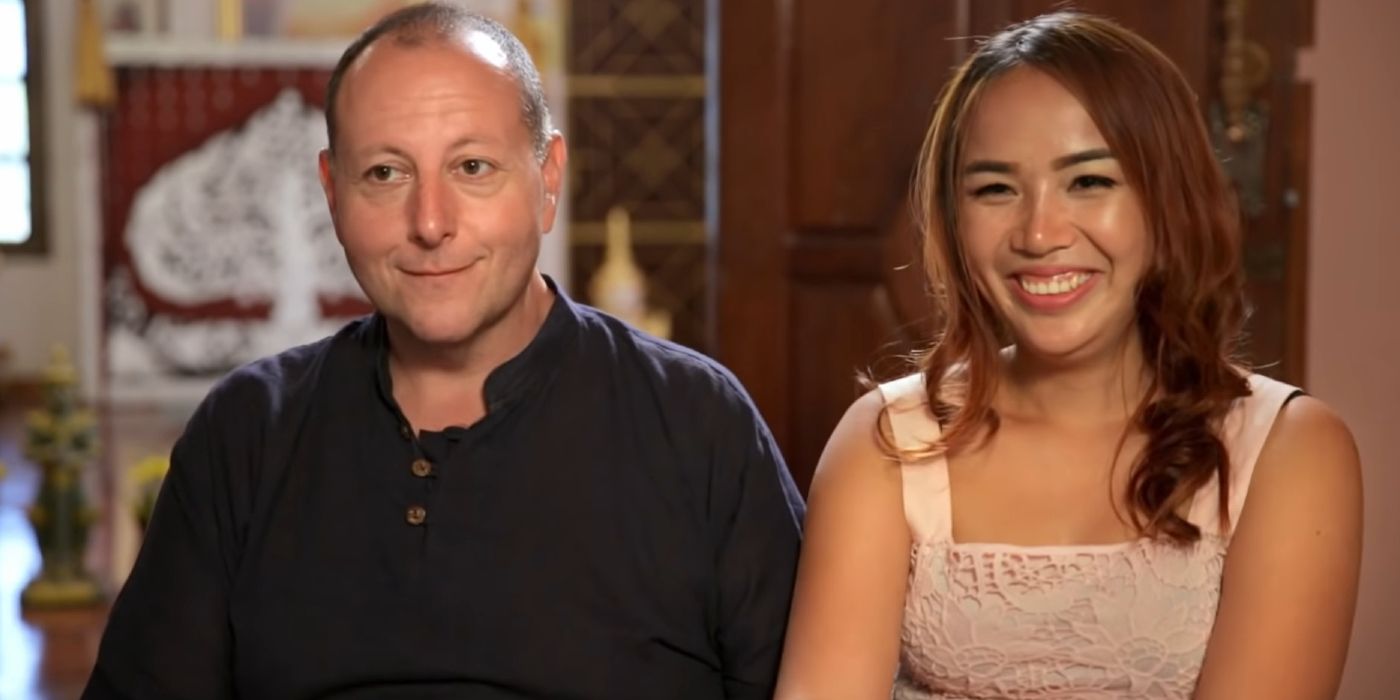 The '90 Day Fiancé' stars explained their reasoning to HollywoodLife
While the 90 Day Fiancé stars can choose to keep their parenthood journey private if they wanted to, they also understood that fans were naturally curious about them. Consequently, the pair sat down with HollywoodLife in January 2022 to discuss why they haven't had children yet.
"My husband is a lot older than me and I don't think he'll have fun when he has to change the diapers when he's 60 years old," Annie said to the outlet. Fans also will recall that David has adult children from a previous marriage, and he'd had a medical procedure to prevent him from having any more children. And this, naturally, devastated Annie. "It's not fun. I had to make an agreement with myself before I get married that this is what I have to go through and this is what I face. So, is it OK? Yeah, it's OK because I know he cannot have the children."
However, the 90 Day Fiancé star hinted at the possibility of some alternative methods to having children. "We're still looking at the option at a clinic in Bangkok and I'll leave it at that," she said.
Their spinoff show focused on a new and exciting journey
David and Annie are the stars of their very own 90 Day Fiancé spinoff show called David and Annie: After the 90 Days. On the show, the pair work together to bring Annie's 14-year-old brother, Jordan, and her 16-year-old cousin, Amber, to the United States. The show premiered on Monday, January 10, at 9:00 p.m. on TLC.
Fans couldn't get enough of watching the May-December couple undergo their own fair share of mishaps in Annie's native homeland of Thailand. New characters were introduced to the 90 Day universe, including Annie's friend Cindy and her beloved aunt Lom.
But, all good things must come to an end. And the season finale of the show has plenty of surprises in store.
The season finale teases plenty of surprises
According to TV Guide, the season finale of David & Annie: After the 90 Days may feature the couple coming to a decision about taking Jordan and Amber to the United States.
"With time running out to for the kids to get visas before the school year starts in the US, David and Annie struggle with how to respond to Jordan's behavior and hope to avoid the choice of leaving Jordan behind or risking Amber's last chance," reports the outlet.
90 Day Fiancé fans can watch the season finale of the show on Feb. 27 at 9:00 p.m.