'90 Day Fiancé': All the Red Flags in Bilal and Shaheeda's Relationship
'90 Day Fiancé' fans already see red flags popping up when it comes to season 9 stars Bilal Haziezz and his fiancé Shaeeda.
90 Day Fiancé fans got the chance to meet part of the new cast in the season 9 premiere. Four of the season's seven couples were introduced — including 42-year-old Bilal Haziezz from Kansas City, Missouri, and his 37-year-old fiancé Shaeeda from Trinidad and Tobago. But after just one episode, fans are already seeing red flags. Here are all the signs that indicate Bilal and Shaheeda's relationship could be in trouble.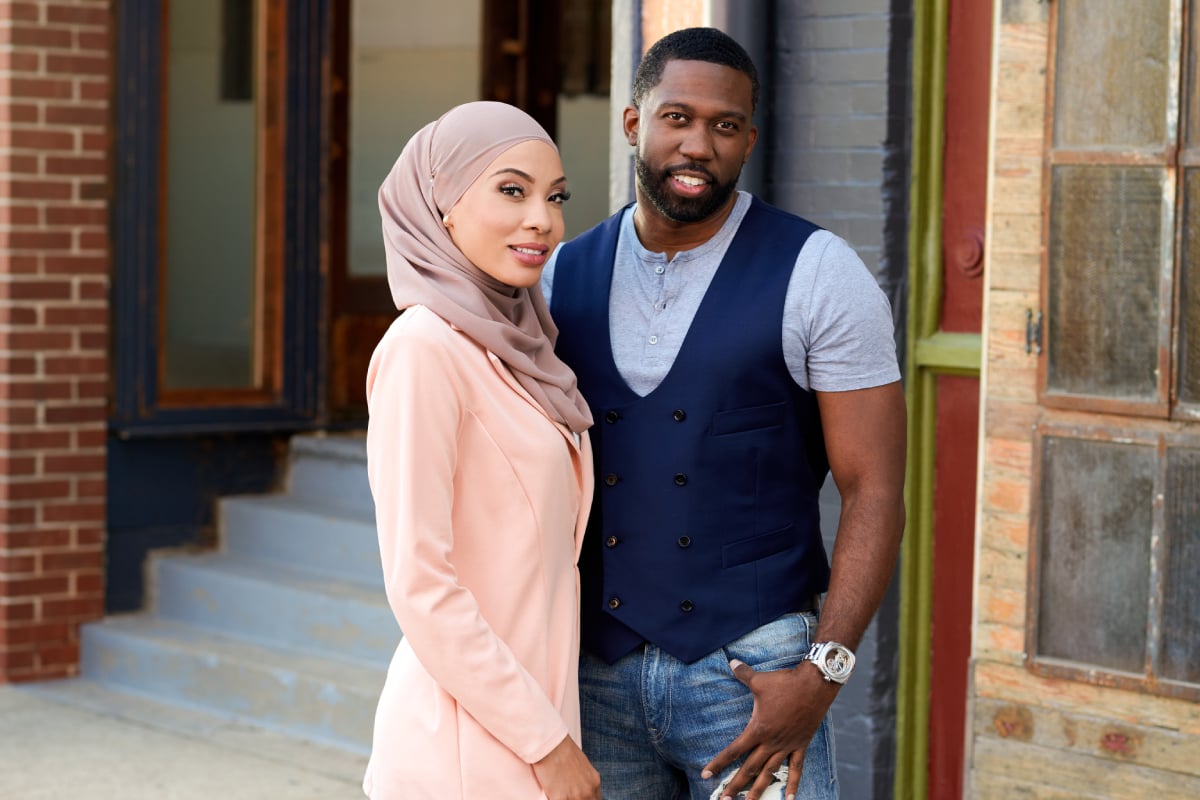 Are the 90 Day Fiancé' stars already married?
Bilal is a handsome, successful Muslim businessman from the American midwest who has built his net worth via real estate investing. Shaheeda is a strikingly beautiful, hijab-wearing social media influencer and yoga instructor who loves to drink Corona.
It was Shaeeda who first noticed Bilal on Facebook, and she made first contact by sliding into his DMs. After several months of talking online, the self-described "hood-bougie' divorcé flew to Trinidad to meet Shaeeda in person. Seven days later, Bilal proposed.
Bilal shares two teenagers with his ex-wife Shahidah, and the exes have a pretty strong relationship post-divorce. After Bilal brings his new fiance to America, he tells his ex-wife that he and Sheeda had a Nikah, so they are married in a religious sense. That means they can do things like live in the same house. However, they are not yet legally married in the eyes of the state.
All of the red flags in Bilal and Shaheeda's relationship
There are already a handful of major issues that fans have noticed about Bilal and Shaheeda's relationship after just one episode. First, it's extremely clear that Bilal is worried about his money, and he isn't sure that Shaheeda isn't just a gold digger. He does request that she sign a prenup before they tie the knot. But the reality is, Shaheeda has no idea how wealthy Bilal actually is.
"I've never shown her some material things related to my success. Because I wanted to see if she was really in it for me," Bilal told his ex-wife in the season 9 premiere.
To make matters worse, Bilal decides ahead of Shaheeda's arrival in Kansas City that he will pull a prank on her. Which he also admitted was a test. He showed up at the airport in a work van instead of his Mercedes. And he took her to his childhood home, instead of the house he actually lived in.
The '90 Day Fiancé' stars don't see eye to eye on children
He explains, "We're not going to immediately come to the actual home, so she won't see this house, she won't see any of her surprises, any of the gifts I got for her until the day after she comes…I want to make sure that Shaeeda truly wants me for me and not for what I have."
Another red flag in the relationship is the subject of children. Bilal already has two teenagers, but Shaheeda wants to have a child of her own. Bilal isn't sure he wants to have another baby now that his kids are close to being grown.
On top of that, Bilal's sister has concerns that there is "something wrong" with Shaheeda because she's never been married at the age of 37.
New episodes of 90 Day Fiancé air Sunday nights on TLC.