'90 Day Fiancé': Amira and Andrew Find a Visa Loophole During Pandemic Travel Ban
Amira and Andrew recently made their 90 Day Fiancé debut, and the couple's story is the first fans are watching unfold during the COVID-19 pandemic. To get around the U.S. travel ban while their K-1 visa was still active, Andrew and Amira decided to meet in Mexico and quarantine before trying to enter the United States.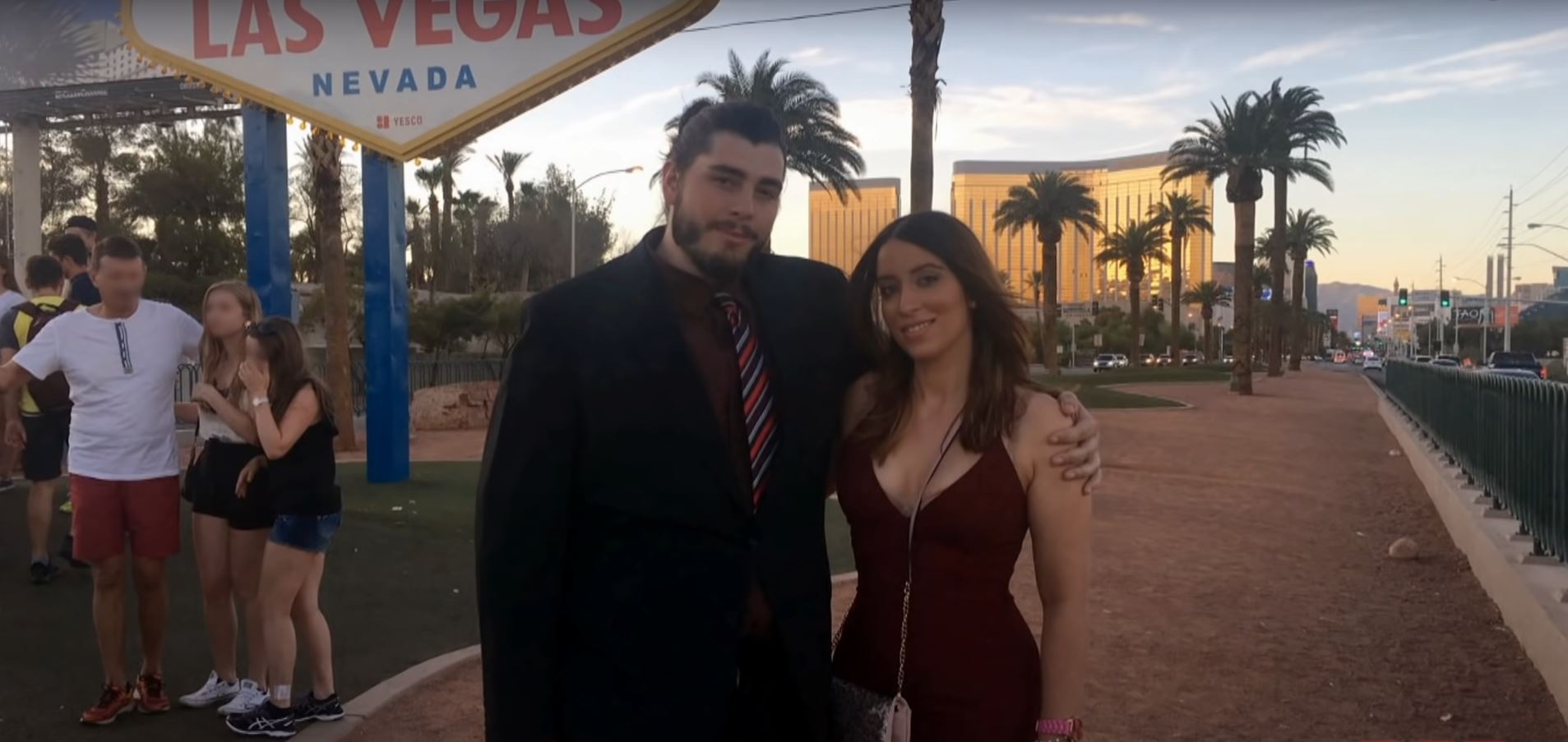 The '90 Day Fiancé' couple met online
Andrew is a 32-year-old self-described "daycare dude" who runs a daycare center with his mom out of her home in Roseville, California. Because of his long workdays, Andrew turned to dating websites to meet women. But after finding no luck in the U.S., he joined an international site where he met Amira, a 28-year-old from Saumur, France.
Amira, who is "half French and half Egyptian," felt the need to go abroad to find herself. After falling for Andrew on the dating site, she flew to Las Vegas to meet him. And within three days of their romantic vacation, the 90 Day Fiancé couple was engaged.
RELATED: '90 Day Fiancé': Julia Says Brandon's Mom Talking to Her About Birth Control Is 'Crazy' and 'Stupid'
Andrew applied for Amira to come to the U.S. on a K-1 visa
Amira flew back to France after the engagement. And in the meanwhile, Andrew applied for her K-1 90-day fiance visa.
The couple waited for over a year to get visa approval. But when it finally came in, travel restrictions due to the pandemic altered their plans.
"I finally received my K-1 visa," Amira told 90 Day Fiancé producers. "Finally, finally, I got it. More than one year, we've been waiting for that thing. And now that I have it, I can't even use it 'cause of the coronavirus."
Just as Amira's visa came in, the United States issued a ban on travelers from Europe. And with a small window of time, Amira worried her visa would expire before she could get to Andrew.
"My visa is good for five months, but now we are running out of time," she said. "The same day I received my visa, President Trump set up a travel ban for anyone from a country that are in the European Union, like France. So, even though I could find a flight to go to the U.S., I would arrive in the American airport, and they would not accept me."
The '90 Day Fiancé' couple plans to quarantine in Mexico 
With only a few weeks left on Amira's visa, Andrew looked for a solution to get her in the country. He told his mom that he was worried if he didn't activate the visa as soon as possible; the couple may never get another opportunity to be together.
After finding online message boards where people shared their similar circumstances, he found a loophole to bring Amira into the U.S.. He decided to meet her in Mexico and then take her back to California after a two-week quarantine.
But it doesn't look like Andrew's plan went as smoothly as he planned. In a clip for the next episode, he gets disappointing news from Amira, which might hint she wasn't able to make it. Fans will get to see how their story unfold as this season of 90 Day Fiancé continues.