'90 Day Fiancé': Andrei and Charlie's Fight Leaves Chuck in Tears
'90 Day Fiancé' stars Andrei Castravet and Charlie Potthast finally got into the fight that everyone saw coming, leaving Chuck Potthast in tears at the dinner table.
90 Day Fiancé fans have been expecting Andrei Castravet to duke it out with Charlie Potthast for some time now. Andrei and Elizabeth have not been in Elizabeth Potthast's siblings' good graces as Andrei tries to work his way into the family business. Andrei and Charlie have butted heads before, and their mutual dislike has been brewing in the background for some time. Now it's finally come to a head, leaving Chuck Potthast in tears and 90 Day Fiancé fans with a lot to say.
Andrei and Charlie finally duke it out
90 Day Fiancé couple Elizabeth Potthast and Andrei Castravet have been getting into family altercations recently as a result of Andrei's interest in getting into the family real estate business. Elizabeth's siblings have felt as if Andrei is stepping on their toes, especially Charlie, who has not gotten along with Andrei from the outset. 
After allowing bad feelings to foment for a long time, Charlie and Andrei finally got into a physical fight during a recent episode. Chuck Potthast hosted a barbecue and invited all of his adult children, as well as their spouses. 
The evening started poorly, with Becky and Jen fighting with Andrei and Chuck over the family business. Then Charlie arrived, telling everyone to "call the cops" because he's here now.
"Take a seat. Take a seat you b—-, come on," Andrie told Charlie, who told Andrei not to tell him what to do. 
"Hey stop, this is my son, he's coming into my house," Chuck told Andrei. Andrei then stepped up to Charlie, and the two got into a fight. 
Andrei was quick to take Charlie down to the ground — it seemed pretty clear that Charlie never stood a chance. A nearby acquaintance removed Andrei from Charlie and held him against a wall as he calmed down. 
The fight leaves Chuck Potthast in tears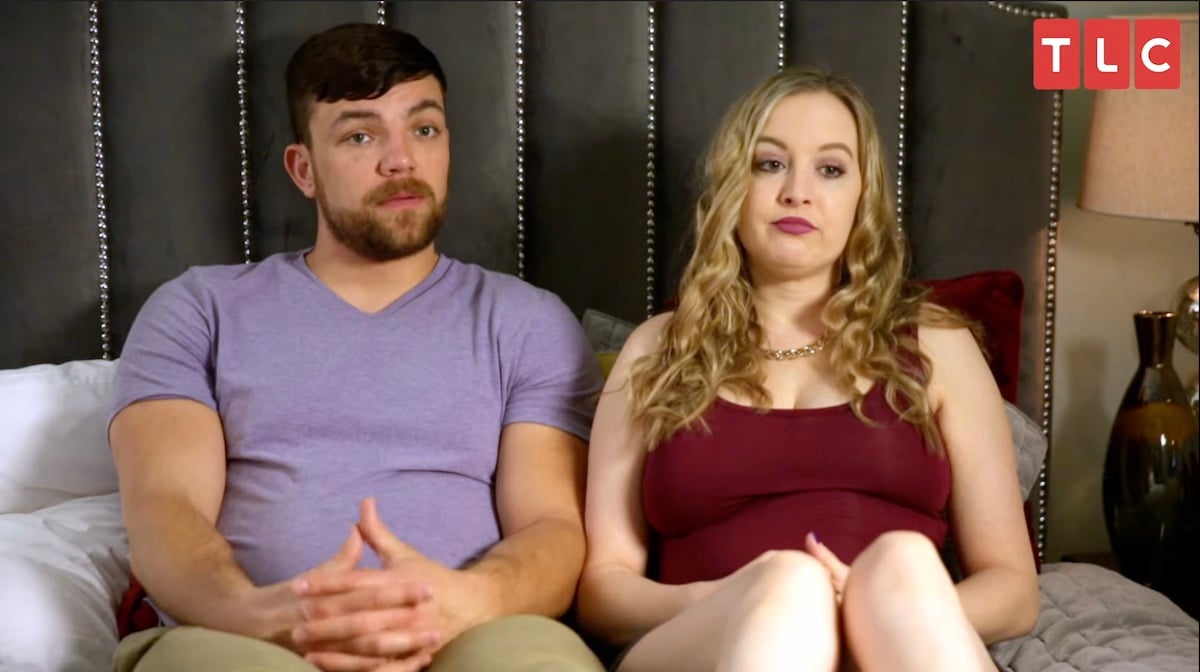 The fight was intense, leaving Chuck Potthast claiming he felt like he was going to have a heart attack. He eventually told Andrei Castravet not to lay a hand on his son, warning the 90 Day Fiancé star that their relationship will be over if he continues to fight Charlie. 
Chuck then sat down at the table and started crying. 
"This is my worst nightmare," he sobbed. 
"I thought I was gonna see my family together. Heal tonight, but it got worse," he told producers while crying and rubbing his face. 
"I don't care about the business. I only care about my family. That's it, that's all I care about. I don't care about the business," he added. 
'90 Day Fiancé' fans react to the throwdown
90 Day Fiancé fans had a lot to say about the throwdown — many felt bad for Chuck, and others pointed out that it seemed as if Andrei Castravet was the clear winner if anyone wins in that kind of situation. 
"Charlie looks really terrified, and Andrei would kill Charlie in a real fight," wrote one Redditor. 
"But, to see Chuck cry tonight, after he's been trying so hard to support Andrei in supporting their family and let the nasty business from the beginning die, absolutely broke my hear," posted another Redditor.
"I kinda feel sorry for him but let's not forget that someone raised those people to be spoiled entitled brats. You reap what you sow," opined a commenter in reply.
"It's all ridiculous but [Chuck] in tears at the end was…ooof. What a mess," wrote another user.