'90 Day Fiancé': Andrei Appears to Call Elizabeth a 'C***' in New Preview Clip
Andrei Castravet and Elizabeth Potthast Castravet have been an even more controversial couple than usual on the fifth season of TLC's 90 Day Fiancé: Happily Ever After.
While Andrei has always clashed with his in-laws and advocated for traditional gender roles, fans have taken to social media to criticize the Moldovan stay-at-home-dad in droves. Andrei's last-minute announcement of a second wedding in Moldova—which he expected his father-in-law to pay for, without asking his wife first—as well as his comments that appear to compare American women negatively to Moldovan women, immediately drew fans' ire.
In a preview clip of an upcoming episode of 90 Day Fiancé: Happily Ever After, Elizabeth and Andrei clashed more harshly than ever before on the show. 90 Day Fiancé fans immediately commented on Andrei's angry words to his wife as they hastily planned their wedding in his home country.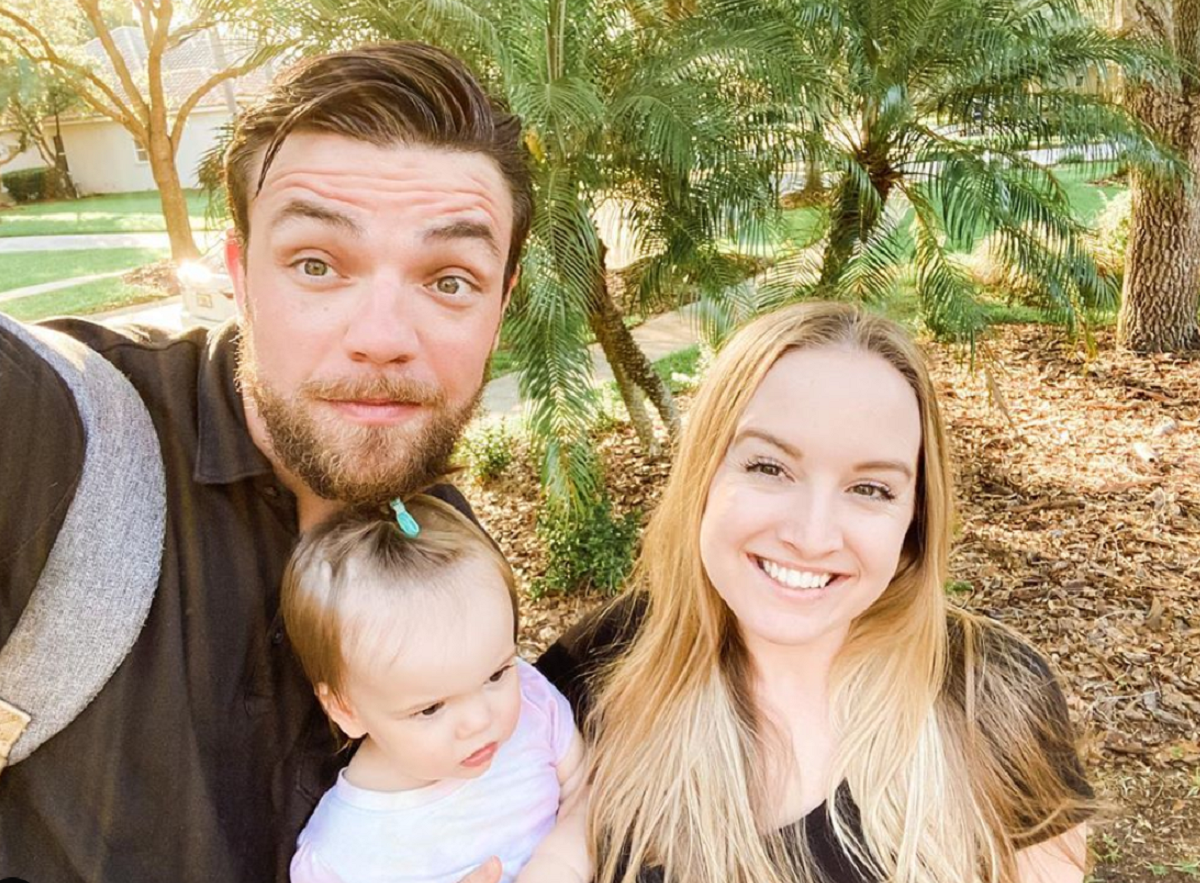 Elizabeth and Andrei argued in a '90 Day Fiancé' preview clip
In a sneak peek of an upcoming 90 Day Fiancé: Happily Ever After episode, Elizabeth and Andrei toured wedding venues just a few weeks before their second wedding in Moldova.
Elizabeth, who hoped the event would turn out to be her "dream wedding," looked visibly stressed and disappointed when she didn't get to sample the food at one possible venue. Instead, she was given a menu of food options to flip through and pictures to browse.
Obviously upset, Elizabeth complained, "This is exactly what happens when you try to plan a wedding in two weeks."
Then, an interview with 90 Day Fiancé producers quickly got tense. Elizabeth said the tour wasn't up to her standards, and that she had expected to be able to taste the food options herself before serving them to her guests.
"I didn't think that, coming to a wedding venue, we look at pictures of food, and—" she began, before Andrei cut her off to say something about "her family."
Elizabeth turned to her husband and yelled, "Don't interrupt me!"
But Andrei wasn't about to be chastised. "You're f*cking annoying, ****," he snapped at his wife. "Just shut up."
"You shut up!" Elizabeth retorted.
"Don't f***ing tell me how to do this now," Andrei bellowed in response. Elizabeth stormed off angrily without another word.
RELATED: '90 Day Fiancé': Elizabeth Struggles To Find a Dress That Covers Her Cleavage For Her Moldovan Wedding
RELATED: '90 Day Fiancé': Andrei Castravet's Wife Elizabeth Potthast Is an Actress With IMDB Credits; See Clips and Read Reviews
RELATED: '90 Day Fiancé': Some Fans Wonder Why Andrei Castravet Didn't Marry a Moldovan Woman
RELATED: '90 Day Fiancé': Andrei Castravet Claps Back at a Fan Who Calls Him a 'Poor Excuse of a Man'
Fans couldn't believe that Andrei insulted his wife in such a harsh way
The word Andrei used in his rant against Elizabeth wasn't made clear by TLC, as it was censored out. But, with a little lip-reading—and due to the fact that the censored word had four asterisks—90 Day Fiancé fans believed it was particularly harsh. Still, viewers couldn't completely agree on the exact insult he used.
"So Elizabeth is still with Andrei after he called her a 'fucking annoying b*tch' (I can read lips; he said it)??" one 90 Day Fiancé fan wrote on Twitter. "'Cause me? BABY!"
Another fan responded to disagree about the word Andrei used. "Somebody else said that he might have said the C word, did you happen to pick that up? Or see him mouth that?" they asked. "He is unbelievable."
Still another Twitter user wrote in disbelief, "Did Andrei call Elizabeth a c*nt??? Because it sure looks like he did."
Some '90 Day Fiancé' viewers argued that Elizabeth should stand up to her husband more
After the preview clip aired of Andrei and Elizabeth's bitter fight, many 90 Day Fiancé fans wondered why Elizabeth wasn't more assertive in standing up for herself. Others simply called out her husband for being disrespectful.
"Why does Libby let Andrei talk to her like that? I just don't understand," one fan wanted to know.
Another critic pointed out that Andrei's harshness towards his wife seemed to be a pattern, at least on the show. "I really don't like the way Andrei been talking to Elizabeth," they wrote on Twitter. "She needs to check him immediately."
Still another viewer wrote incredulously, "If someone talked to me like Andrei did in this preview it would be a wrap."