'90 Day Fiancé': Andrei Castravet Still Doesn't Have a Job and Appears To Threaten Elizabeth Potthast's Family On the New Season of 'Happily Ever After'
Andrei Castravet and Elizabeth Potthast will be featured on the fifth season of TLC's '90 Day Fiancé: Before the 90 Days,' which premieres Jun. 14. The teaser trailer suggests that Andrei and Elizabeth are still struggling with financial issues and problems between Andrei and Elizabeth's family.
Andrei Castravet, originally from Moldova, and his American wife, Elizabeth Potthast, will be one of the featured couples on the fifth season of TLC's 90 Day Fiancé: Happily Ever After—which premieres on Jun. 14 at 8 p.m. EST.
When they first appeared on 90 Day Fiancé, Elizabeth and Andrei—now parents to a baby girl, Eleanor—struggled with power dynamics, money, and conflicts with Elizabeth's family. Teaser trailers for the upcoming season show that their financial struggles are far from over, as are Andrei's ongoing problems with Elizabeth's father and brother in particular.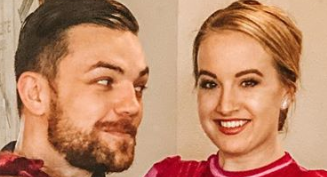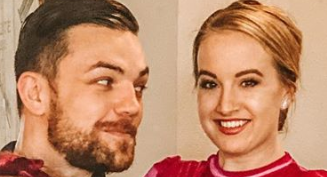 Andrei admits he's still not working
In previous seasons of 90 Day Fiancé, Elizabeth's family thought Andrei was controlling, in addition to wondering why he wasn't more dedicated to filling his "role" as a provider.
Although Elizabeth's husband went to truck driving school and graduated, he didn't seem overly motivated to make enough money to support Elizabeth. The couple often struggled with finances and had to borrow money from Elizabeth's father to make ends meet—even living on a property he owned at one point because they couldn't afford housing.
The trailer for the upcoming season of 90 Day Fiancé: Happily Ever After suggests that these issues are still very much alive in Andrei and Elizabeth's relationship, even after the birth of their daughter.
"Married life is everything that I dreamed it would be—good and bad," Elizabeth says in the clip.
"I'm living the American dream, that's for sure," Andrei quips. But Elizabeth isn't amused. She retorts quickly, "This is not the American dream."
Andrei admits later in the trailer that he doesn't have a job at the moment. "At this moment, I'm not working," the 90 Day Fiancé star confesses.
And when his annoyed wife finds him relaxing at home in another clip, she asks him, "What have you been doing all day? Nothing?"
Her husband responds by saying that he's concentrating on being a stay-at-home dad. And it looks like they're still relying on Elizabeth's family's money to get by.
"I didn't plan on asking my dad for money, did you?" Elizabeth asks Andrei during a tense car ride. "No, because you're going to ask him!" he retorts angrily.
The '90 Day Fiancé' star appears to threaten Elizabeth's brother with a physical fight
Money troubles aren't the only problems facing Andrei and Elizabeth.
"There's been issues with my family and Andrei since the beginning," Elizabeth admits in one trailer, adding that the conflicts are still a challenge.
At another point, she wonders why Andrei told her family something without her permission. "I can't believe Andrei would make this kind of announcement to my family," she says, visibly annoyed.
In another clip, Andrei storms out of a restaurant as Elizabeth follows him. Putting a hand on his arm to stop him, she exclaims, "You do not treat my family that way."
An enraged Andrei tells 90 Day Fiancé producers, "I don't want Chuck and Charlie to make jokes on my behalf in front of my friends. Like, it's not gonna happen."
Turning to his wife, Andrei threatens, "I'm gonna f*** him up. I'm telling you," as he heads back into the restaurant.
"No!" Elizabeth yells in a panic, scurrying after her husband. "He's not leaving! You're not fighting my brother! You're insane!"
'90 Day Fiancé' fans weren't surprised that Andrei still didn't have a job
Many 90 Day Fiancé fans took to social media to comment on Andrei's continued joblessness. "What's he gonna do when the child is grown up?" one critic wrote on Instagram. "Probably going to keep pumping out new ones so he never works lol," they joked.
Most viewers weren't impressed with Andrei's attitude about work. "Stay-at-home dad is his newest excuse to be lazy," one argued. "What's his next excuse gonna be?"
Another Instagram user commented, "Wasn't he supposed to get a job? Boy bye."
"He thought it was going to be handed to him and when he found out he needs to compete he gave up," another argued in response.