'90 Day Fiancé': Andrei Castravet's Friends Joke That He's a 'Housewife' in America—'He's Becoming Too Soft'
On a recent episode of TLC's '90 Day Fiancé: Happily Ever After,' Andrei Castravet and Elizabeth Potthast Castravet traveled to Moldova for their second wedding. There, Andrei's friends told him exactly what they thought of his unemployed status in the U.S.
90 Day Fiancé star Andrei Castravet has weathered quite a bit of criticism from his wife Elizabeth Potthast Castravet's family—and plenty of 90 Day Fiancé fans—for his views about women's roles in marriage.
Andrei is a stay-at-home dad to the couple's baby, Eleanor, while Elizabeth works full-time. The couple has also, often at Andrei's request, accepted money from Elizabeth's dad, Chuck Potthast, to sustain them (as well as for their lavish second wedding in Andrei's home country of Moldova). Meanwhile, Andrei has strict ideas about gender roles and considers himself the "head of the household," who should have the final say in all decisions.
In a recent episode of the fifth season of TLC's 90 Day Fiancé: Happily Ever After, Andrei and Elizabeth met up with Andrei's longtime friends in his home country in preparation for their upcoming second wedding in Moldova. Andrei's friends weren't too impressed with his unemployed status—and let him know in no uncertain terms what they thought about it.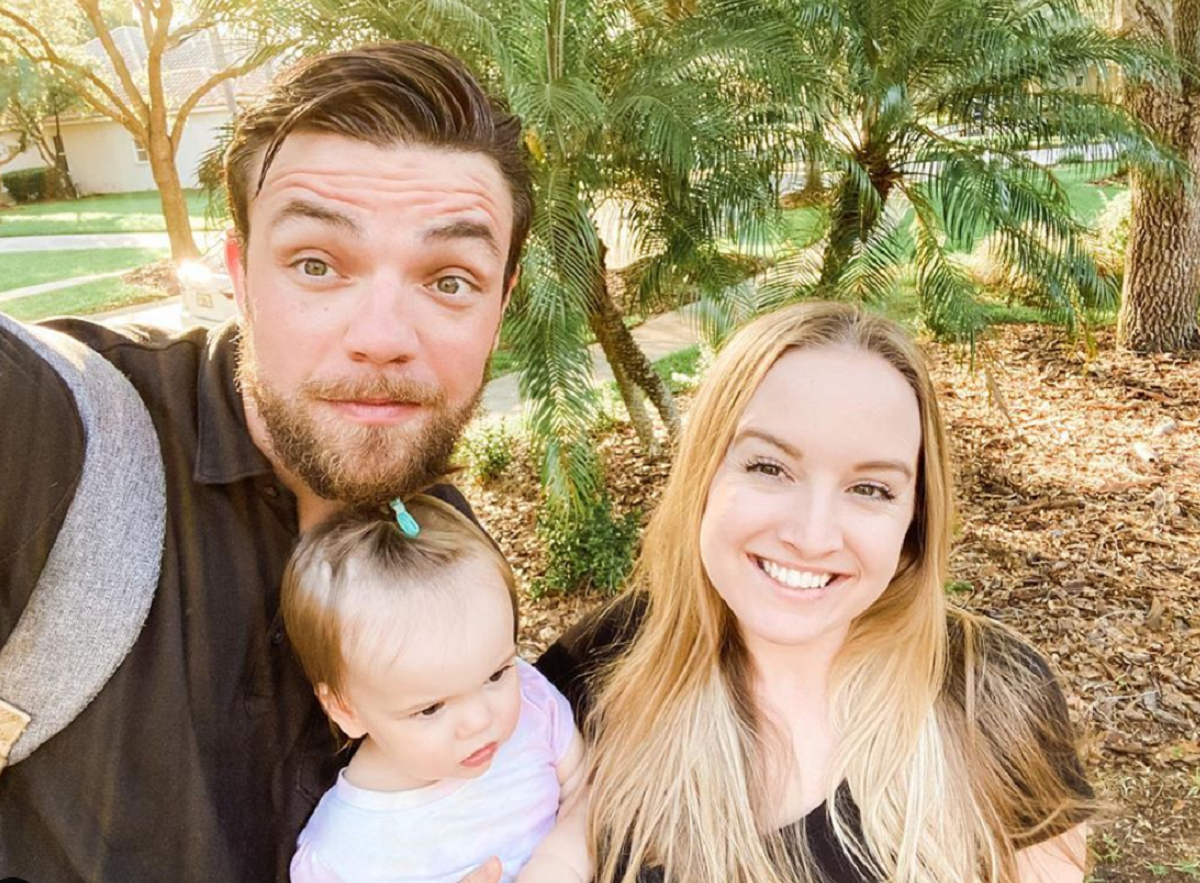 Andrei told his friends that his wife worked for him
When Andrei's friends asked if he'd gotten a job in the U.S. yet, the 90 Day Fiancé star just laughed their question off. "I'm not working. Why should I be working?" he asked sarcastically, seeming cavalier about the whole idea.
But Andrei's confidantes didn't seem impressed by his attitude. "A man should work," one of Andrei's friends warned him.
"The woman is working for me," Andrei bragged, pointing to Elizabeth. Elizabeth looked annoyed and told Andrei she could understand what he was saying, even though she wasn't fluent in his native language.
Sergiu, one of Andrei's longtime friends, immediately began to push back against Andrei's air of entitlement. "Just watch that one day, the woman will kick you out of the house," he joked, seeming half-serious.
The '90 Day Fiancé' star's friends mocked him for being a 'housewife'
When Andrei's friends began to rib him for his decision not to work, Elizabeth was happy to join in. "Did you tell them that you still want to be the head of the household, even though you're not working?" she wanted to know.
"You're a housewife, right?" Sergiu asked his friend mockingly.
Andrei didn't seem offended by his friends' jokes and sarcasm. "Yeah, I'm a housewife," the 90 Day Fiancé star agreed. "In America, it's different."
Another of Andrei's friends and former roommates, Marcel, told Andrei that he didn't approve of his life choices. "Something is wrong here," he said seriously. "I don't know about you, but I like to work."
Marcel told 90 Day Fiancé producers that he didn't like the person Andrei was becoming in the U.S. He argued that Andrei should be working harder to provide for his family.
"In my opinion, a man should work. And a woman should take care of the house and family," Marcel said. "America has kind of changed Andrei. He used to be a hard worker. He's becoming too soft. I don't like it."
Andrei insisted he was still the head of the household
Andrei tried to defend himself, insisting that he wasn't working because of "equality" between the sexes in the U.S.
But a close buddy of Andrei's, Octavian, shot back, "You're both supposed to be working, then."
The 90 Day Fiancé star explained further, "No, equality is that you are supposed to take care of the baby, and the woman is working." Still, his friends argued that Andrei should be working, no matter what, and seemed confused by the new father's attitude towards employment.
Elizabeth's husband also told 90 Day Fiancé producers that he fully intended to remain in charge of his family, despite the fact that he was a stay-at-home dad.
"They raise children differently here," Andrei said of the U.S. "And even though Elizabeth is going to work, that doesn't change a thing. I am always going to still be the man of the house, and I am going to make the decisions for the family. And that's how it's gonna be."