'90 Day Fiancé': Andrei Castravet's Wife Elizabeth Potthast Is an Actress With IMDB Credits; See Clips and Read Reviews
90 Day Fiancé fans know Elizabeth Potthast Castravet as Andrei Castravet's wife and baby Eleanor's mom. But the 29-year-old Florida mom, now starring on TLC's 90 Day Fiancé: Happily Ever After season 5 with Andrei, actually had a burgeoning career in acting before appearing on reality TV.
In addition to a small role in an episode of Showtime's Homeland, Elizabeth also appeared in indie feature films in 2012 and 2019. Here are some of the available clips and reviews of the 90 Day Fiancé star's IMDb filmography.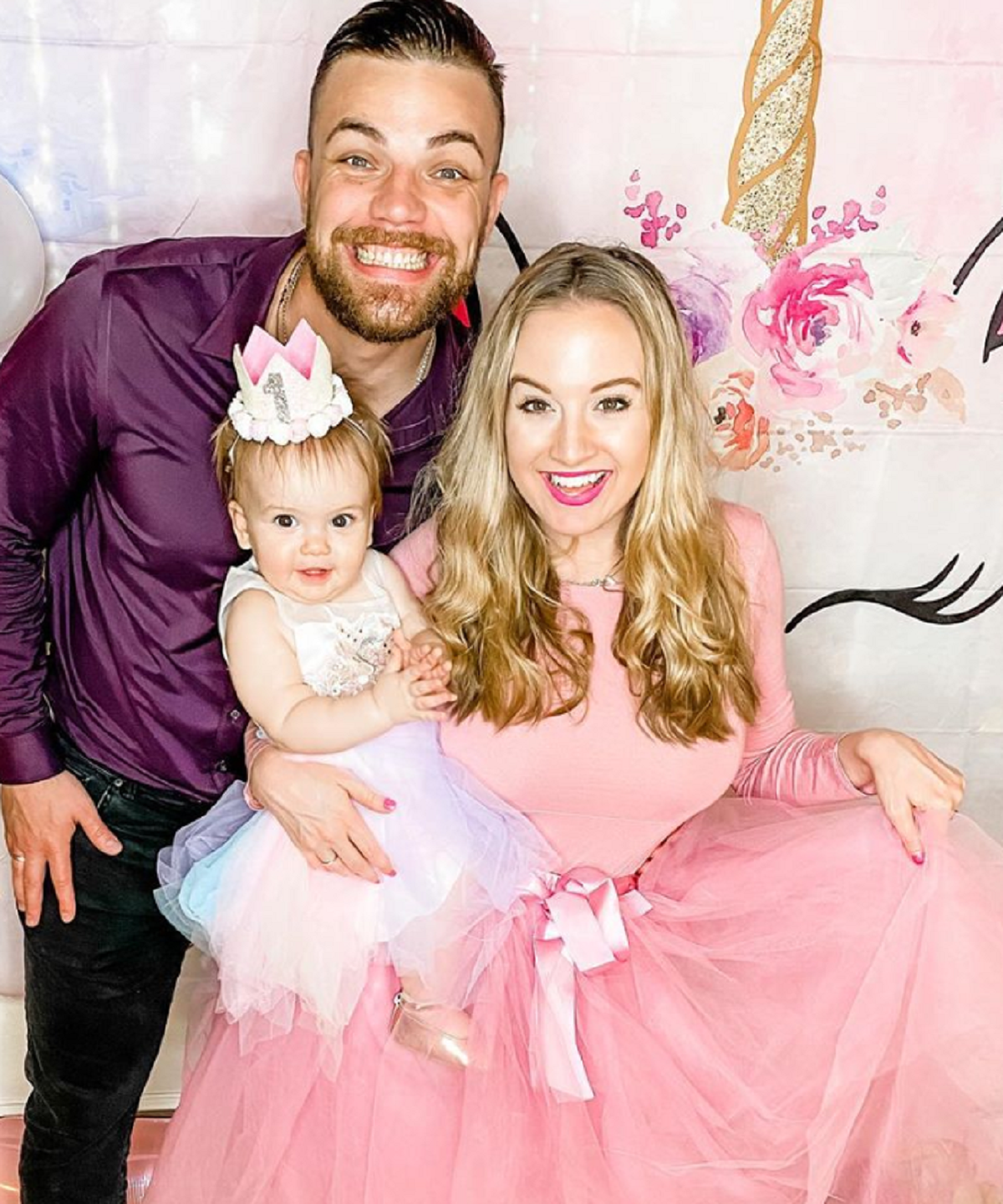 RELATED: '90 Day Fiancé': Fans Speculate That Elizabeth Potthast's Family Is Trying to Get Their Own Spinoff
RELATED: '90 Day Fiancé': Which Cast Members Have Appeared in Music Videos? Here's a Rundown
RELATED: '90 Day Fiancé': Which Cast Members Have OnlyFans Accounts?
Elizabeth has several IMDb credits outside of '90 Day Fiancé'
Elizabeth's career on television really took off when she married her husband Andrei at the end of 2017 and starred on 90 Day Fiancé. Since then, Elizabeth and Andrei have been featured on spinoffs like 90 Day Fiancé: What Now, 90 Day Fiancé: Happily Ever After, and 90 Day Fiancé: Pillow Talk.
But Andrei's wife actually first appeared on the small screen in 2011. She played a cashier in one episode of Showtime's Homeland, which starred Claire Danes and won six Emmy Awards. Later, she starred in two different indie feature films.
It looks like there are others in the Potthast family who have a hand in the entertainment business, too. Pamela Putnam, Elizabeth's mom, describes her own work in the talent industry in her Instagram bio, which describes her as the "talent agent/agency owner at Stellar Talent and Image, a faith-based boutique agency representing actor, models, singers, and dancers ages 4 & older."
The '90 Day Fiancé' star was prominently featured in an indie horror film
Elizabeth hasn't talked about her Christian faith or her acting career much, if at all, on 90 Day Fiancé, so fans might not know about her roles in faith-based films. Outside of her small role in Homeland, Elizabeth also played a lead role in Be Still and Know, a Christian-themed indie horror film from Every New Day Pictures, in 2019.
The movie, filmed in Tennessee, featured Elizabeth as Sophia, a college student who lost touch with her childhood friends after leaving her small hometown. Sophia invites her friends to her grandfather's remote cabin for a summer vacation, but when she disappears into the woods, the young women's friendship is tested.
You can find a trailer and even a full-length version of the movie for free online at EncourageTV on YouTube.
Dove.org gave Be Still and Know a mixed, but ultimately positive, review. "Be Still and Know is slow at times, with novice actors and narrow directing," the reviewer writes. "However, the story explores emotional and spiritual growth, the power of prayer and the effects of PTSD. Using suspense adds a layer of intrigue that we don't often see in faith-based films, and the cinematography is effective. The film is clear of offensive elements and promotes prayer; Dove awards it the All Ages Seal of Approval."
She also starred in another Christian-themed film in 2012
In 2012, Elizabeth played a large role in Secrets in the Snow, a Breakfast Club-inspired feature film with religious undertones. The movie, like Be Still and Know, was directed and written by Brittany Goodwin. It was filmed in Raleigh, NC.
Elizabeth played Lynn Bolton, one of six high school students who got stuck at school for hours due to a winter storm just before the Christmas holidays. The 90 Day Fiancé star's character struggled with her body image and self-esteem.
A clip of one of Elizabeth's scenes in the movie (embedded above) is available on Elizabeth's personal YouTube channel. Several trailers also feature the 90 Day Fiancé star prominently.
One reviewer at Sonoma Christian Home praised the 90 Day Fiancé cast member's performance, writing: "Elizabeth Potthast is the girl struggling with self-image. Her story is one heard again and again in our society, and hopefully, how others really see her, will be heard by those viewers with the same struggles. Potthast is perfectly cast in this role of a beautiful woman inside and out, who only needs to realize it."
An IMDb critic also enjoyed the film, writing, "This is a faith-based film, but the themes that go back and forth through the film are universal. The acting is much better than many of the 'Christian films.' And it isn't preachy much in a religious sense."
Andrei and Elizabeth haven't often publicly discussed the new mom's forays into acting. But fans of the couple might enjoy seeing the 90 Day Fiancé star in a new light in her faith-based film career.