'90 Day Fiancé': Andrei Demands That Elizabeth Send Her Family Back to the U.S. in New Sneak Peek
After a bitter fight with his wife's brother, Andrei Castravet demanded that Elizabeth Potthast Castravet ask her father and brother to go back to the U.S. in a new sneak peek of an upcoming episode of TLC's '90 Day Fiancé: Happily Ever After.'
90 Day Fiancé star Andrei Castravet is well-known among fans for his strained relationship with his in-laws. And when Andrei and his wife, Elizabeth Potthast Castravet, flew to his home country of Moldova for their second wedding, that relationship reached sky-high levels of tension.
After Elizabeth's dad, Chuck Potthast, and brother, Charlie Potthast, arrived in Moldova, they began to question Andrei about his past, which they considered suspicious. They particularly wanted to know why Andrei left his job as a police detective in his home country to move to Ireland, where he worked as a bouncer.
Andrei was offended by his in-laws' questions, and at a dinner with his friends and family, things turned dark. Elizabeth's husband and brother nearly got into a physical fight. In a new 90 Day Fiancé: Happily Ever After sneak peek, Andrei even eventually demanded that Elizabeth ask her brother and dad to head back to the U.S.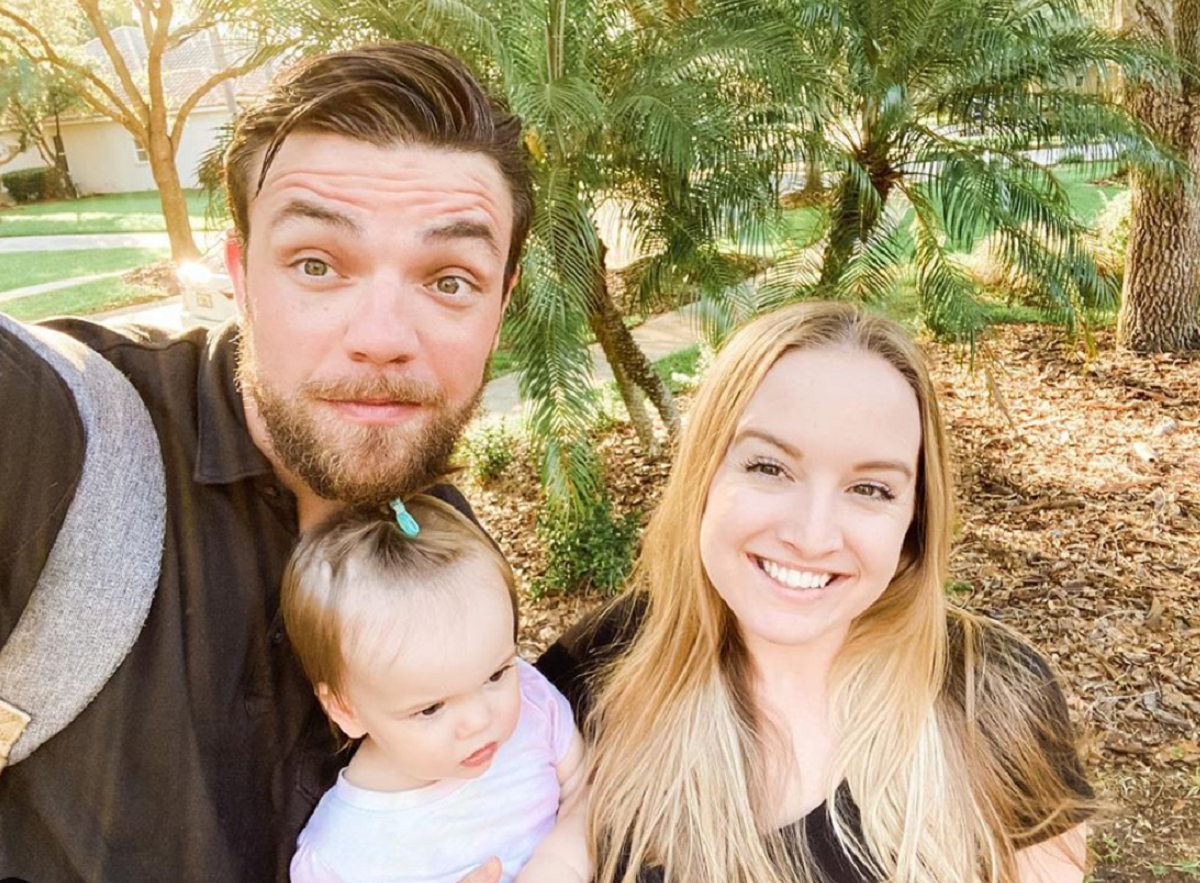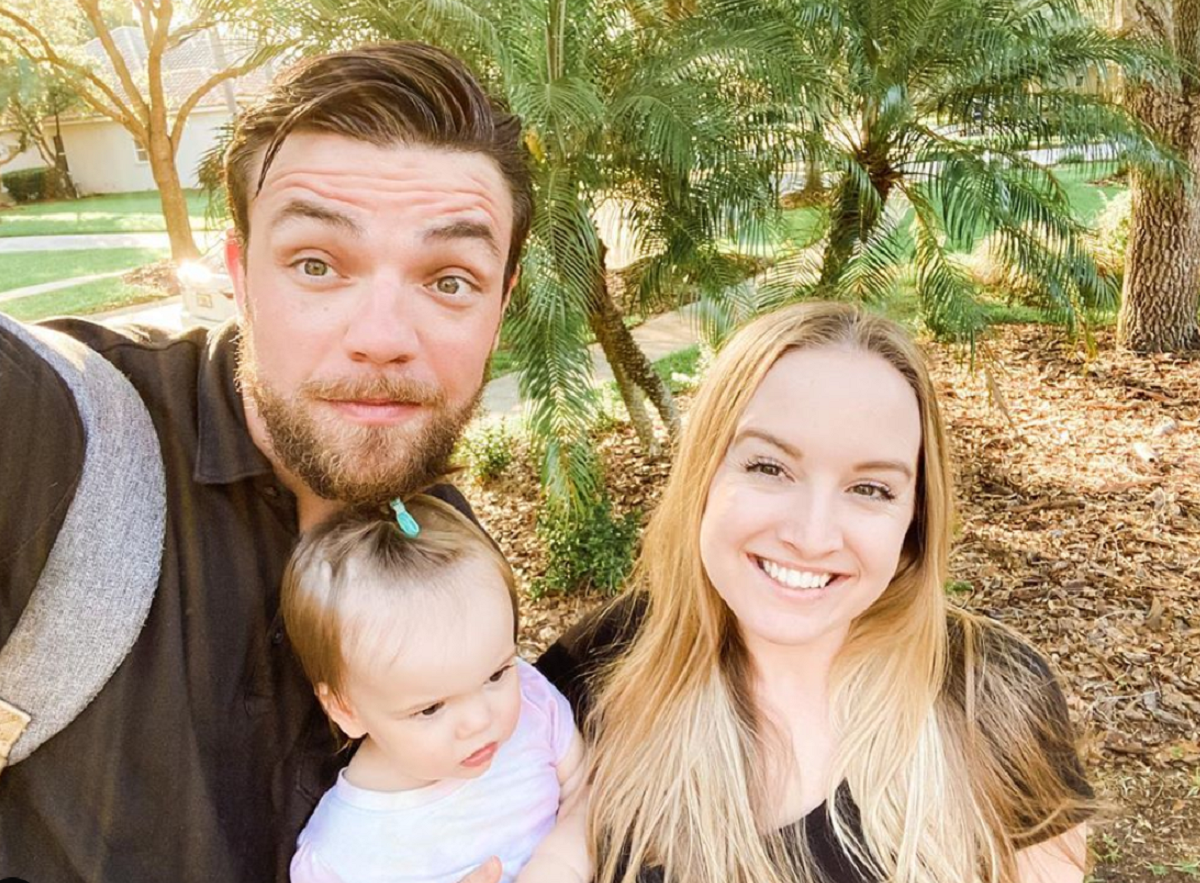 Elizabeth said Andrei and Charlie fought because they were 'similar'
After Charlie and Andrei got into an initial scuffle—with Elizabeth, as well as Andrei's brother and friends, pulling them apart and begging them to calm down—they sat back down.
Still, the two men continued to trade insults across the table. Andrei threatened to "f*ck up" his brother-in-law and asked him to "take it outside," while Charlie issued some threats of his own and called his sister's husband an "a**hole."
Elizabeth's dad, Chuck, asked Andrei's friend Marcel and his brother, Radu, if they thought his son-in-law's behavior was acceptable.
"Are you okay with the way he got up and tried to beat my son up?" Chuck challenged them. "We just don't do that in America. We treat people with respect that are our guests in our country."
But Elizabeth didn't seem to agree, insisting that both Andrei and Charlie were at fault.
"Whatever. Not true," she retorted. The 90 Day Fiancé star told her brother, "You're a hothead just as he is. That's why you guys are fighting. You guys are fighting because you're similar."
"I'm not a hothead!" Charlie defended himself. "He's an intimidating guy. He's 6'4". He knows how to fight."
But Andrei's friend, Marcel, took his side to an extent. He said Charlie and Chuck's questions about Andrei's past had gone too far, and argued that they were picking a fight.
"You should stop provoking this guy already," he told Andrei's in-laws. "You're asking the same question ten times."
"Chuck and Charlie were talking too much, asking the same question, like, ten times about his past," Marcel told 90 Day Fiancé producers. "I would be p*ssed off the same like Andrei."
Chuck said he didn't recognize the person Andrei was being
Andrei's brother tried to chalk up the fight to "cultural differences" and too much drinking on the two men's parts. But Charlie placed the blame squarely on Andrei's shoulders.
"This is bulls*it," Charlie said, heading outside to pace angrily and try to calm himself down.
"I say what I want and do what I want," he declared to 90 Day Fiancé producers, out of Andrei's earshot.
"If you want to fight me, I'm not scared of this guy." He also called Andrei's friends "punks" and suggested that they were protecting him from scrutiny.
Inside the restaurant, Chuck said it was probably best that Charlie take a moment to himself.
"I think it was a good thing that he left, because if he gets amped up, he needs to go outside and calm down," Elizabeth's dad explained, adding that his son did have a temper.
Radu continued to try to calm everyone down, insisting, "We should stay friends." His wife, Ina, told Andrei that he should back off a bit, especially in front of his father-in-law.
In response, Chuck pointed out that he and Andrei would always have a relationship, no matter what. After all, they were family—and they had to learn how to get along.
"You can pick your friends. You can't pick your family," he said. "We're family."
Andrei wasn't having any of it, though, and told Chuck that the last thing he wanted to discuss at the moment was his relationship with his in-laws.
"Dude, this is not a good night already to f*cking talk about the relationship," he snapped at his father-in-law.
Chuck seemed taken aback by Andrei's anger.
"I haven't seen that in America," he said of the 90 Day Fiancé star's hot temper. Now, he mused, maybe Andrei was "finally being himself" in his home country—and he didn't like what he saw.
Andrei demanded that Elizabeth send her family home
Elizabeth's husband eventually turned to her and demanded that she defend him. In fact, he wanted her to send her brother and father home—even though Chuck was paying for their wedding in Moldova.
"Tell him to get the f*ck out now," Andrei exclaimed.
"Baby, you need to calm down," Elizabeth warned her husband through gritted teeth.
But Andrei didn't back down. "Tell him to get the f*ck out," he demanded again. "Tell them to pack their bags."
"You want me to pack my bags and go back to America?" Chuck asked incredulously. Andrei replied simply with an emphatic "yes."
Elizabeth pointed out that Chuck and Charlie had put in a lot of time, effort, and money to come to the wedding on Andrei's last-minute schedule.
"You gave them no time, and now they're finally here, and you want them to go—because you're misbehaving, and it's their fault?" the 90 Day Fiancé star snapped.
Andrei doubled down. "The fact is, I'm not just gonna tolerate bulls*it here at the table," he told Charlie when he returned from his time alone outside. "You're not welcome at the table if you're gonna talk s*it."
Charlie, too, didn't seem to want to shy away from the fight anytime soon.
"I'll sit here all day and talk s*it," Elizabeth's brother taunted.
When Andrei demanded once again that Chuck and Charlie leave, Elizabeth suggested that they head back to their rental home instead.
"I'm not gonna sit here and listen to you fight with my family," the 90 Day Fiancé star told Andrei, picking up her purse to go.
As Elizabeth and Andrei left the restaurant—with Elizabeth giving her husband quite an earful as they headed to the car—Chuck called their sudden exit "classless."
But the fight, it seemed, might not be over after all. As the sneak peek ended, Andrei suddenly tried to run back inside, shouting "I'm gonna f*ck him up." Elizabeth frantically tried to stop him from fighting her brother, but it looked like it might be too late.