'90 Day Fiancé': Andrei's Sister-in-Law Apparently Doesn't Like Him Either
It's more than clear that 90 Day Fiancé star Andrei Castravet, Elizabeth Potthast Castravet's husband, doesn't get along with his in-laws—especially Elizabeth's brother, Charlie Potthast, and her dad, Chuck Potthast. But what about his own family members?
On a recent episode of TLC's 90 Day Fiancé: Happily Ever After, Elizabeth's sister, Jenn, and her mom, Pamela, accompanied her on a trip to a clothing store in Andrei's home country of Moldova. Elizabeth planned to buy a traditional wedding dress for her upcoming second wedding to Andrei.
Along for the ride was Ina, Andrei's sister-in-law (wife to his brother, Radu). During the shopping trip, Jenn and Pamela grilled Ina about her own experiences with Andrei—and they seemed surprised at her level of candor.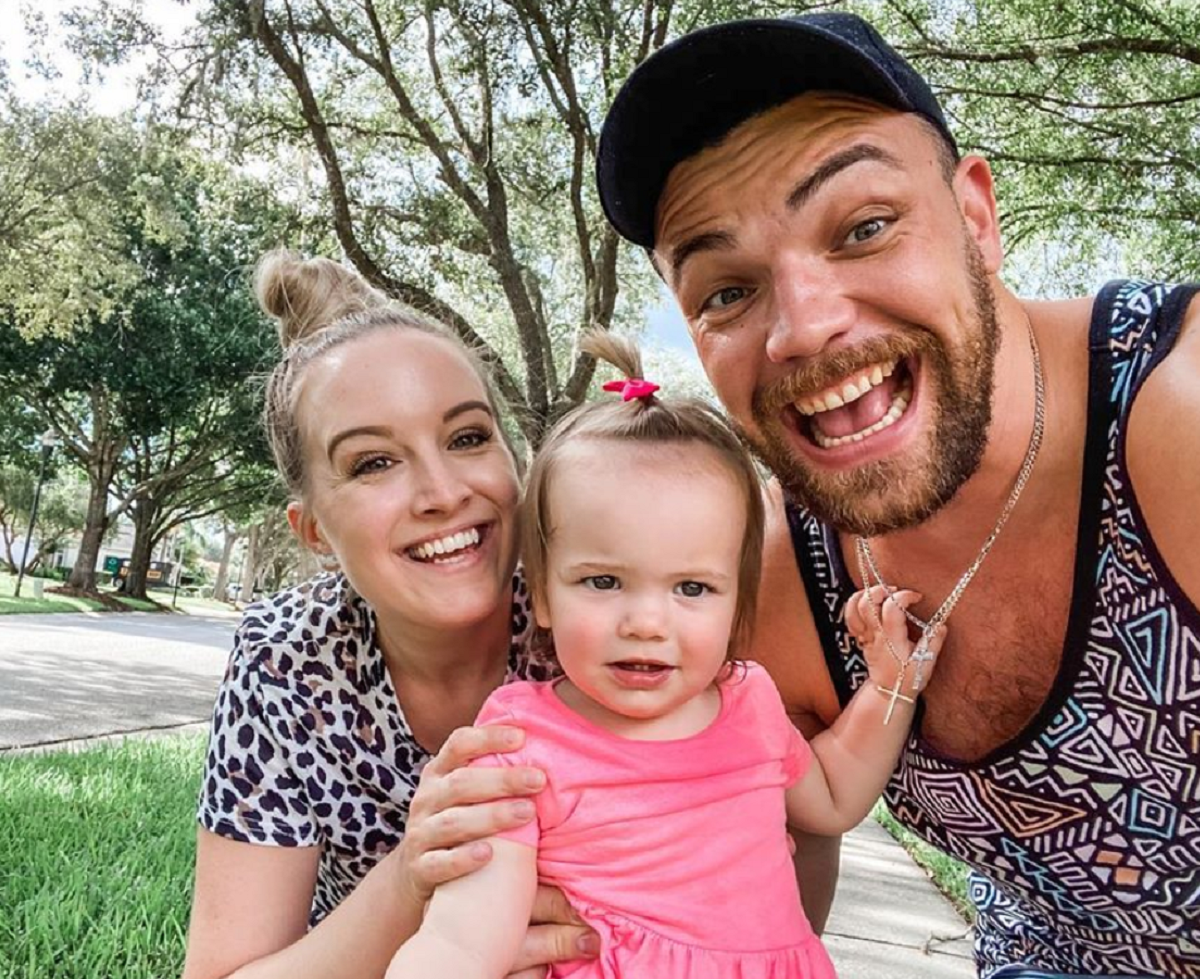 Elizabeth's sister complained about Andrei's behavior towards his in-laws
After hearing about Andrei's fight with Charlie—which nearly came to blows—at dinner a few nights earlier, Jenn made it clear that she was offended by how her brother-in-law had treated her family. She told her mom that she was especially offended by Andrei's choice to curse Chuck out, even though he was paying for Elizabeth and Andrei's wedding.
"After everything with Andrei and Charlie and him saying that to Dad, I can't believe that we're even sitting here doing this," Jenn complained, with Pamela nodding emphatically.
Elizabeth's sister continued to describe what she believed to be her brother-in-law's sense of entitlement.
"I just think that Andrei thinks that he can say and do whatever to people, and then still everything goes how he wants," Jenn lamented.
Pamela, too—although she often comes across as more mild-mannered than her relatives—wasn't happy to hear about Andrei's fight with Charlie, calling his behavior "disrespectful" and "surprising."
Jenn added that Chuck had worked overtime, and had been more than generous with his money, in order to help out Andrei and Elizabeth. Given Chuck's generosity, she told 90 Day Fiancé producers, it was a particular "stab in the back" to her dad.
Ina said Andrei was 'impulsive' and that they'd had problems in the past
Using the help of a translator, Jenn and Pamela turned to Ina for more insights on what Andrei was like in the past. They wanted to know if he was always as hot-headed as he'd been in Moldova thus far, or if this was new behavior on his part.
Ina was forthcoming with her answers, letting the women know in no uncertain terms that she didn't approve of Andrei's actions.
"We know that Andrei is a very impulsive man," Ina told Elizabeth's mom and sister. "That is why we told him that he cannot behave like this, since they are our guests."
And when Jenn asked Ina if she'd ever seen Andrei act this way before, her answer was a little disconcerting: "Yes, but not at this level," Ina replied.
In fact, although Elizabeth's family had always struggled to get along with Andrei, Ina revealed that they weren't the only ones who had a hard time forming a connection with him. She and Andrei had had such a difficult relationship in the past that they hadn't seen each other for two years before his latest visit to Moldova.
"In the past, Andrei and I have had some misunderstandings," Andrei's sister-in-law told 90 Day Fiancé producers. "It's been two years since I've seen him, and it seems like he's the same. Maybe worse."
Andrei's sister-in-law even suggested that she didn't know what Elizabeth saw in him
Although Elizabeth and her family had often been at odds about Andrei's merits, it seemed that Ina, at least, was on her family's side. Ina even suggested that she didn't understand how Elizabeth could put up with Andrei's hot-headed behavior.
"I don't know what Libby found in common with him, what fascinated her about him, what attracted her to him," Ina mused. "How can she live with him?"
Jenn and Pamela laughed before agreeing with Ina's sentiments enthusiastically. Whatever the case, it certainly seemed that Andrei's conflicts with others extended beyond his in-laws.