'90 Day Fiancé': Andrew Kenton's Ex-Girlfriend Calls Him a 'Huge Emotional Abuser'
'90 Day Fiancé' star Andrew Kenton was not well-liked by fans, and an ex-girlfriend is claiming that he's just as bad in real life as he seems on the show.
90 Day Fiancé fans are not very fond of Andrew Kenton, who appeared on a recent season of the show with his then-girlfriend, Amira. Things between Andrew and Amira did not pan out, with Amira finally feeling fed up after a toxic text message exchange. One viewer in particular is feeling satisfied seeing Andrew Kenton's behavior exposed on camera — a Redditor claiming to be his ex-girlfriend. What's more, she says that during their relationship his behavior was textbook emotional abuse.
Andrew Kenton's ex-girlfriend calls him an emotional abuser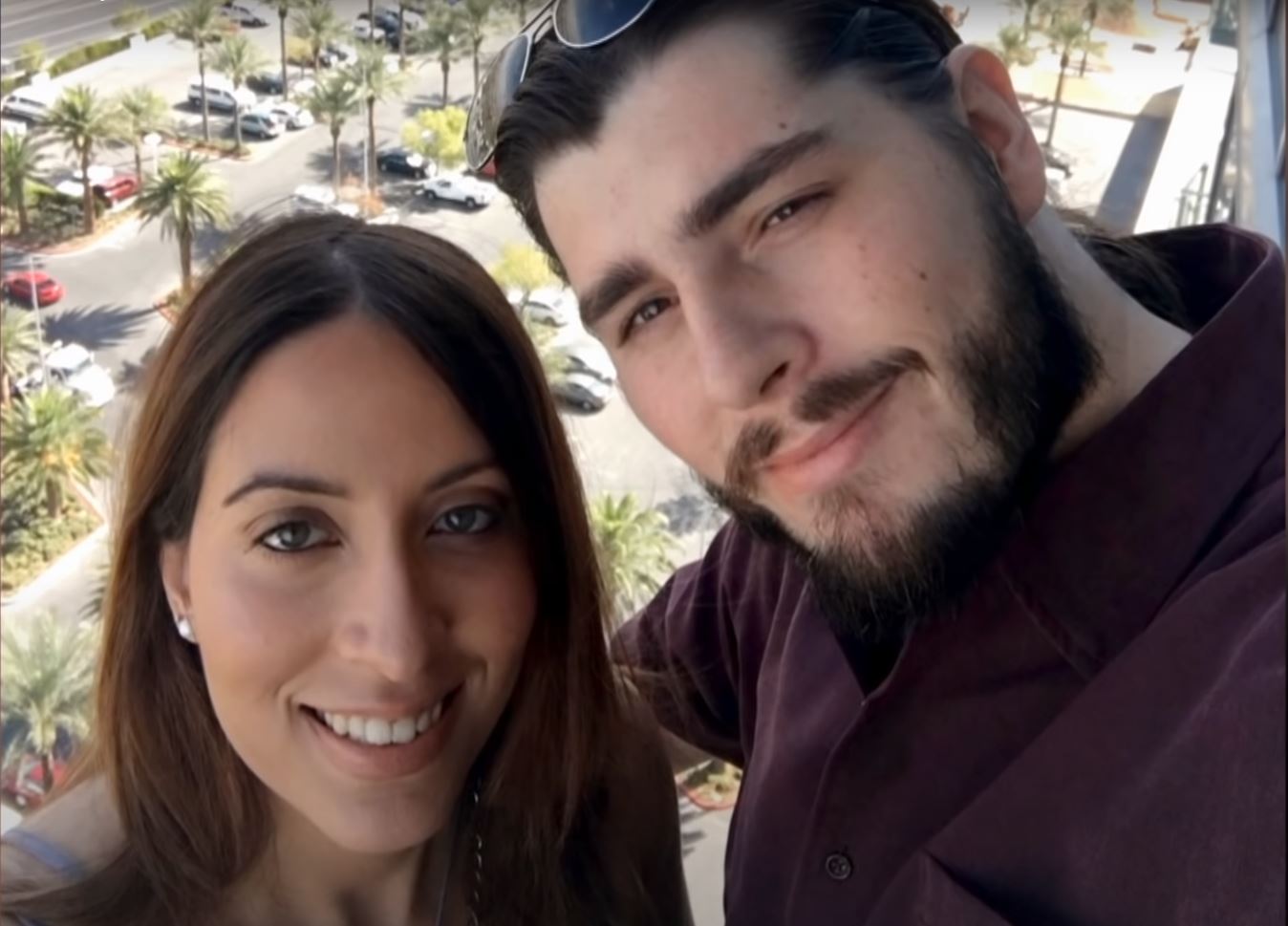 90 Day Fiancé star Andrew Kenton has had past relationships before Amira, and one of them is coming back to bite him in the butt. A Reddit user posted that they used to date Andrew Kenton, and that his behavior then was toxic. 
"One of the last times I saw him I was bawling after an argument and was like on the sidewalk outside of his mom's apartment complex holding onto the ground just curled up on the pavement," she wrote of her experience. 
"My body wouldn't move he broke my mind down really badly that dat I had never felt so overwhelmed and insane before, he is a huge emotional abuser who acts better than everyone," she added.
One Redditor pointed out that Andrew's methodology seemed to include speaking softly so that he "sounds kind when he's saying something controlling."
"Yes you are so correct that is how he operates," replied Andrew's ex-girlfriend. 
Interestingly, the Redditor added that Andrew used her family's socioeconomic status as a weapon against her.  
"One thing that I just remembered is he noticed that my family was 'working class salt of the earth people' (no sh-t lol, but he used those words) and used it against me as leverage. Like made me embarrassed about my family," she wrote. 
The '90 Day Fiancé' star dated her when she was in high school
Andrew Kenton's ex-girlfriend went on to reveal that the 90 Day Fiancé star dated her when she was still in high school — and he was not. 
"He was terrible back then but he always had pot and snacks. He would pick me up from my high school and go to his mom's house. He was older and presented as so much more cultured than me. I was naive," she wrote. 
When a Redditor asked for more details about their ages at the time, she clarified that he had been done with high school for some time. 
"He was either 19 or 20, he had already been graduated a few years when we met," she wrote. 
"But it looks like he hasn't moved forward at all where he is now [versus] where he was when we 'dated.' Living with his mom, no stable job, super full of himself and hyper critical [of] his partners. It's like he got stunted," she added.
Andrew Kenton treated Amira poorly on the show
During Andrew Kenton's 90 Day Fiancé season, he and Amira went to Mexico to try and circumvent the travel ban amid COVID-19. The two were to quarantine for two weeks, then fly back to the U.S. 
Amira was detained and Andrew appeared to do little to help, spending time in the sun. The couple decided to try again with Serbia, but things went south quickly. Andrew wanted to have kids as soon as possible and Amira wasn't ready for that commitment. 
Andrew sent Amira a barrage of aggressive texts, eventually including a countdown as he tried to pressure her into making a choice. 
"You've been given a lot more rope to hang yourself with so it's on you. The children at the darcar are far better team players. You make your choices," Andrew sent. 
"You shoot yourself in the foot. If you've got any talking to do I strongly suggest you engage me now. My time is limited!."
"It's been 30 minutes from my initial offer to help. I have but 60 more seconds in me," he added, before beginning the countdown.