'90 Day Fiancé': Andrew Slams Amira's Dad — 'He Is Feckless'
Amira and Andrew have been taking small jabs at each other on social media. The 90 Day Fiancé stars blame each other for Amira's detention in Mexico. And after hearing Amira's dad trash him on the latest episode, Andrew clapped back with some pretty bold accusations.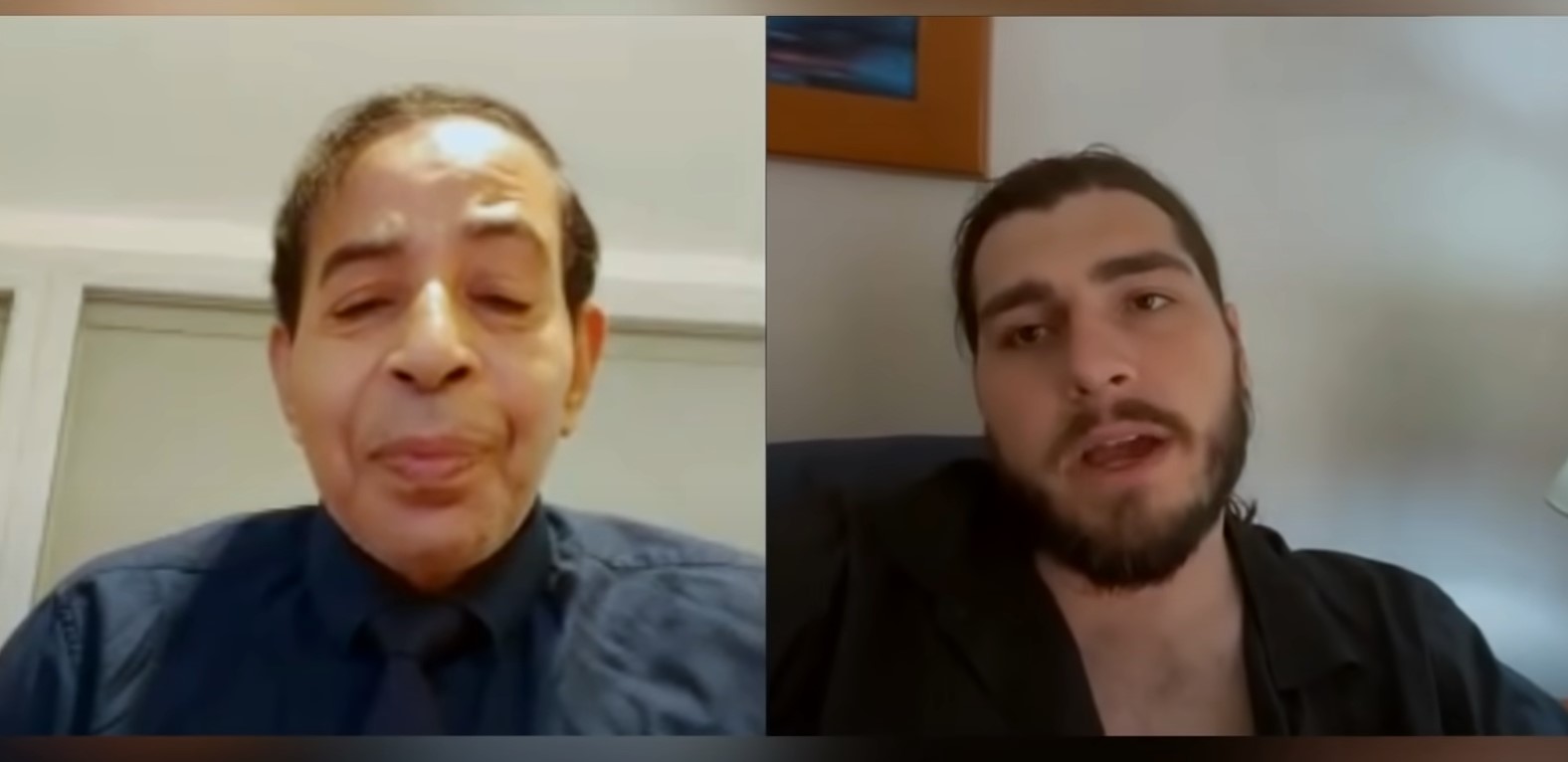 On '90 Day Fiancé,' Amira's dad has been skeptical of Andrew
When Amira told her father, Hamdi, that she would fly from France to Mexico to get around the U.S. travel ban, he was entirely against it. He told her it was a risky move to travel during the COVID-19 pandemic. But she claimed that Andrew pressured her into it.
"My dad has witnessed many times Andrew pressuring me about Mexico," Amira said in an earlier episode of 90 Day Fiancé. "Andrew would keep asking to do what he wants until I give up and say, 'Yes, OK, I'll do it.' So he doesn't have a good opinion about Andrew after all of that."
RELATED: '90 Day Fiancé': Yara Reveals How She Felt About Getting Pregnant
When Amira was detained in Mexico, Hamdi spoke to Andrew and suggested he was responsible for his daughter's situation. "I wasn't sure about Mexico," he told Andrew. "You know, you are pushing Amira to come."
"I'm sorry sir," Andrew solemnly replied. "I'm really sorry."
Hamdi and Amira blamed Andrew on the latest episode of '90 Day Fiancé'
On the recent installment of 90 Day Fiancé, Amira met up with Hamdi in France and detailed her experience in Mexico. Upon hearing about her stressful circumstances, Hamdi blamed Andrew for pressuring her into flying to Mexico.
"Andrew is responsible for all the panic, all the trouble we had for our family, and I think he's not the right man for you," Hamdi told Amira. "He's [a] very selfish man. He must be a man. He is not a man.
Andrew claps back at Amira and Hamdi
Over the last few weeks, Andrew has popped on to Instagram to clear his name. After hearing Amira claim he pressured her into flying to Mexico, he shared screenshots suggesting otherwise and called her "fame hungry." And in a recent Instagram story, the 90 Day Fiancé star responded to Hamdi's comment about him not being "a man."
"'He is not a man.' This is especially hilarious given who said it. Amira's father, Hamdi, has never met any of Amira's boyfriends," Andrew shared. "He cycles in and out of homelessness. He is always begging for money. (I have given to Amira's family substantially). He is feckless, taking money, but has some delusion to believe he is the man."
"That's some man right there, abandoned Amira when she was a child, never paid a penny, and only came back when she was an adult. He tricks the French government for benefits. He has repeatedly tried to get his daughter on TV, Big Brother France, and various others. Fame over everything."
Andrew also claimed that Amira never called him when she was detained and suggested she called some mystery person instead. It really seems like the couple didn't make it in the end. But fans will get to see how their story unfolded as this season of 90 Day Fiancé continues.