'90 Day Fiancé': Andrew Will 'Resent' Amira if She Doesn't Travel During the Pandemic to Meet Him
Andrew and Amira came out of the gate running on their debut episode of 90 Day Fiancé. But as the couple's story unfolded, their deeper issues became more apparent.
Initially, Amira said Andrew treated her like a princess and would move "heaven and Earth" for her. But when she talked to her dad, Amira revealed that Andrew threatened to resent her if she refused to travel to Mexico during the pandemic to meet him.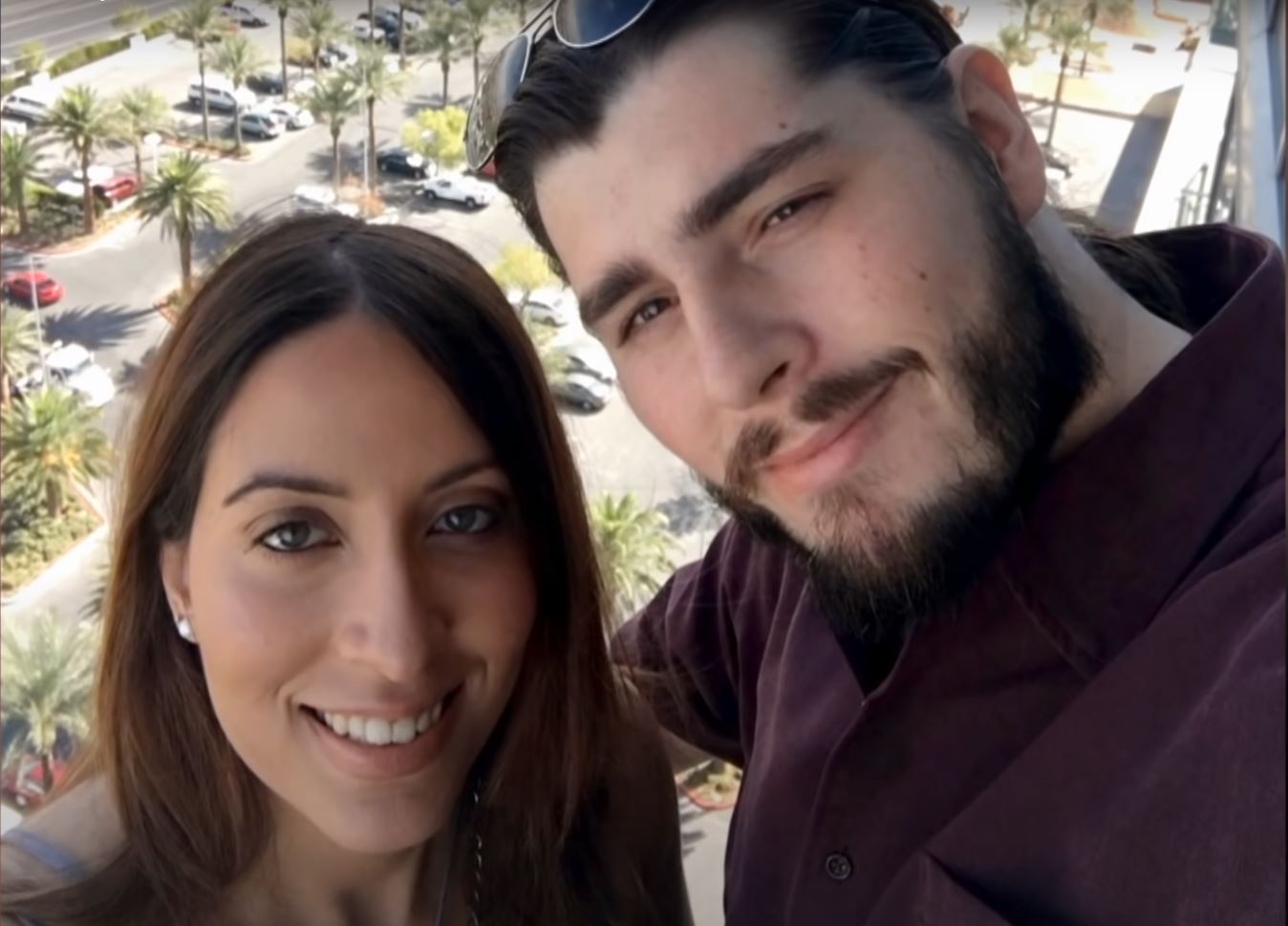 Amira and Andrew make their debut on season 8 of '90 Day Fiancé'
As seen on 90 Day Fiancé, Andrew is a daycare provider from Roseville, California, who runs a daycare center with his mom out of her home. With very little time left in his workday to socialize, the 32-year-old joined an international dating website where he met Saumur, France native, Amira.
Being "half French and half Egyptian," Amira wished to find a place where she felt a sense of belonging. So she joined the international dating website to find love abroad.
RELATED: '90 Day Fiancé': Fans Call Brandon's Mom Out for Being 'Exhausting'
Within two days of setting up her account, Amira met Andrew. The two started chatting daily for hours. And eventually, Andrew set-up a romantic Las Vegas vacation for them to meet.
The couple hit it off from the moment Amira landed in Las Vegas. And within three days, Andrew proposed. After the engagement, Amira went back to France, while Andrew applied for her K-1 visa.
Amira got her visa in the middle of the pandemic
Andrew and Amira waited for over a year to get word on the K-1 visa. But when it was finally issued, Amira found herself stuck in France because of the COVID-19 pandemic.
"I finally received my K-1 visa," Amira said when talking to 90 Day Fiancé producers. "And now that I have it, I can't even use it 'cause of the coronavirus."
"My visa is good for five months, but now we are running out of time," she continued. "The same day I received my visa, President Trump set up a travel ban for anyone from a country that are in the European Union, like France. So, even though I could find a flight to go to the U.S., I would arrive in the American airport, and they would not accept me."
On '90 Day Fiancé,' Amira reveals Andrew gave her an ultimatum, forcing her to travel during the pandemic
With a small window of validity for Amira's K-1 visa, Andrew found a loophole that could get her into the U.S. He decided the two would meet in Mexico, and quarantine there for two weeks before flying to America.

But when talking to her father, Amira revealed that she was afraid to travel to Mexico because of their rising COVID-19 cases. But she said the only reason she was doing so was that Andrew gave her an ultimatum.
"He said that if I don't do the trip, he's going to resent me forever," Amira told her father.
Amira's dad pointed out that "this is not love," and that Andrew had made her cry many times before. "At the beginning, he [was] showing her that he [has] a big heart, and take care about her, but it wasn't true," he said. "Because he make her very sad all the time."
"My dad has witnessed many times Andrew pressuring me about Mexico," Amira told 90 Day Fiancé producers. "Andrew would keep asking to do what he wants until I give up and say, 'Yes, OK, I'll do it.' So he doesn't have a good opinion about Andrew after all of that."
But Amira told her dad that Andrew makes her happy despite their issues and still wants to be with him. Fans will see more of Andrew and Amira's story as the season continues.