'90 Day Fiancé': Anfisa Nava Announces An Impressive College Acceptance
Almost as soon as Anfisa Arkhipchenko Nava arrived in the U.S. from her home country of Russia and married her American husband, Jorge Nava, on TLC's 90 Day Fiancé, the couple had plenty of problems. Anfisa and Jorge struggled with dishonesty, jealousy, money problems, and constant fighting during their ill-fated marriage.
Not only did Jorge's family not approve of Anfisa, but Jorge hid his criminal history from his wife—a criminal history that didn't even allow him to rent an apartment due to a prior felony. The 90 Day Fiancé star was eventually incarcerated in Arizona on an approximately two-year for sentence for felony charges related to possession and distribution of marijuana.
Since then, Jorge and Anfisa have said they're estranged, while not yet legally divorced. While Jorge is slated for release in May 2020, Anfisa has moved on to bigger and better things in her life—like a new boyfriend, a new career, and an acceptance to a college where she plans on completing her bachelor's degree.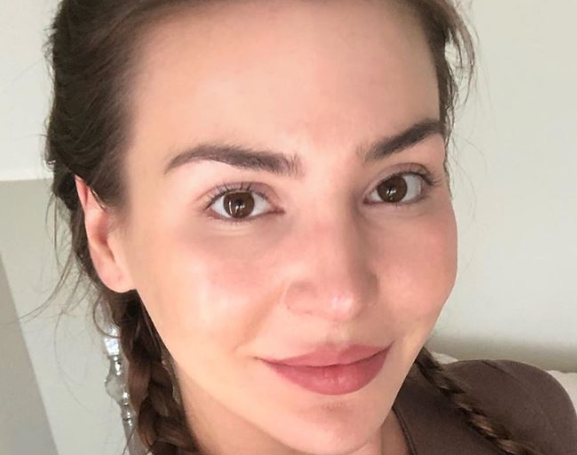 Anfisa has moved on from Jorge with a new man and new career
After a long period of silence, Jorge recently opened up about his relationship with Anfisa to media outlets and on the TLC special, 90 Day Fiancé: Self-Quarantined. The 90 Day Fiancé star claimed Anfisa had broken up with him (and allegedly cheated on him) while he was in prison. Jorge added that he was ready to move on and possibly find new love after his release.
Meanwhile, Anfisa moved on from Jorge as well. She recently revealed a new boyfriend, Leo Assaf, in a romantic post about a Valentine's Day date earlier in 2020.
The 90 Day Fiancé star has also worked to whip herself into shape—via weight training and a strict fitness and nutritional regimen—for bikini fitness competitions, at least one of which she won. Anfisa also became certified as a personal trainer and plans to grow a fitness-based business as a coach and trainer in the future.
She recently showed off a college acceptance letter on Instagram
In the fall of 2019, Anfisa revealed in a YouTube life update that she was working on her education while Jorge was behind bars, too.
While she wouldn't share any behind-the-scenes details about her relationship with Jorge at the time, the popular social media influencer said she was finishing up two years of community college and planned to apply to a school within the University of California system to pursue her bachelor's degree. At the time, the 90 Day Fiancé star admitted that she was a little nervous about the extensive application process.
According to The Blast, Anfisa recently met her goal. She shared a snapshot of an acceptance letter from UC Santa Barbara on Instagram. The letter indicated that she was accepted into UC Santa Barbara's Pre-Economics and Accounting major in the College of Letters and Sciences for the fall 2020-spring 2021 school year. She captioned the post "another one," hinting that her applications had been successful more than once.
While Anfisa hasn't confirmed that she will definitely be attending UC Santa Barbara in the upcoming school year, it looks like she might have her pick of colleges. And it appears that she hopes to use her bachelor's degree to build her already-growing fitness business.
The '90 Day Fiancé' star has won plenty of supporters since her appearance on the show
When Anfisa first appeared on 90 Day Fiancé, she didn't exactly have a lot of support from fans. Many believed she was using Jorge for his money or that she was materialistic.
But the tide soon turned for many viewers in favor of Anfisa, as more truths about Jorge slowly came to light.
Recently, Anfisa has earned a greater social media following in her own right. Many of her followers rave about her fitness and nutrition content, as well as her workout and diet plans. Under a recent Instagram post in which she showed off her toned physique, followers flocked to the comments to congratulate Anfisa on how far she'd come since her time on the show.
"All I see is you moving up in life making yourself better and better…. you don't need the extra attention from 90 Day," one commenter reassured Anfisa. Another 90 Day Fiancé fan agreed, adding, "[Jorge] is trying to make you out to be the bad one when he is the one locked up in prison 🙈 you look so much happier without that jerk."