'90 Day Fiancé': Anfisa Nava Calls Jorge Nava a 'Vindictive Little Boy'
90 Day Fiancé star Jorge Nava has been in jail for almost two years, and is looking at a fast approaching release date. However, things have changed for the reality star since he was locked up. His 90 Day Fiancé, Anfisa Nava, has moved on with another man. Jorge Nava has made it clear that he plans to leave Anfisa Nava once he gets out of prison, but he's not happy that she's found someone else. Now, after Jorge Nava's latest comments, Anfisa Nava is calling Jorge a "vindictive little boy."
Anfisa Nava shares a photo with her new man
Up until recently, 90 Day Fiancé star Anfisa Nava was relatively coy about her relationship status with Jorge Nava. However, she recently shared a photo to her Instagram featuring a new man.
Nava posted a photo of herself and a man holding each other in front of the ocean, and captioned it, "Quarantine and chill?" The same man had made previous appearances in Nava's stories and posts, and fans had been wondering for some time if it was Nava's new boyfriend. 
With her latest post confirming that Anfisa Nava had moved on from Jorge Nava, fans seemed supportive. One Instagram user commented on the photo, "Y'all are so nosy and annoying! Yes it would imply she isn't dating the guy from the tlc show 3+ years ago who went to jail… she doesn't need to be crucified for that."
A Reddit user pointed out that it seemed unrealistic for Anfisa Nava to wait for Jorge Nava to wrap up his jail time. They commented, "Anfisa and Jorge are married but not together. So she dates other men. Is she supposed to wait around for Jorge to get out? He went to see a divorce lawyer with his sister. That marriage is over. They both need to move on. She did."
Blasting News reports that the man in the photo is Leo Assaf, and that he used to manage a gentleman's club in Las Vegas.
Jorge Nava plans to divorce Anfisa Nava, felt abandoned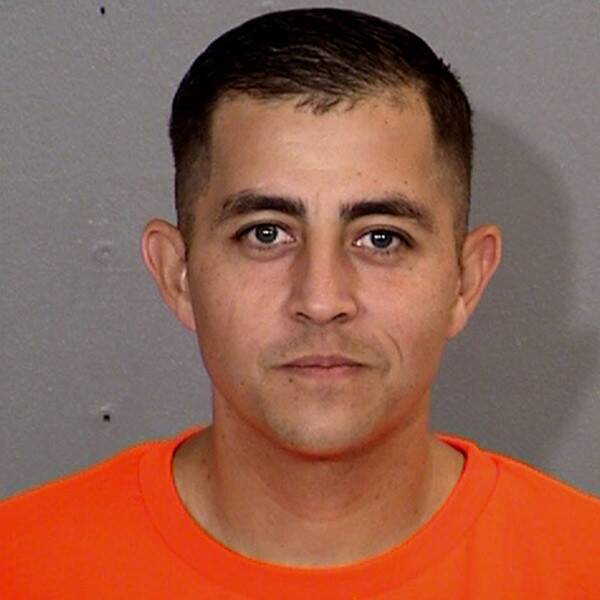 Jorge Nava was arrested in February of 2018 after being pulled over with 293 pounds of marijuana in the trunk of his car. Originally, the 90 Day Fiancé star was facing a 24-year prison sentence. It was later reduced to 2.5 years. 
Sadly, prison was not beneficial for the Nava marriage. TMZ reported that Jorge Nava felt abandoned by Anfisa Nava, and that he felt she "ran off to be with another guy." Jorge has made it clear that he aims to divorce Anfisa when he's released. 
While in prison, Jorge Nava also slimmed down quite a bit. The reality star went from 318 lbs to 190 lbs during his time in prison, and the change in his appearance is quite drastic.
Anfisa Nava calls her '90 Day Fiancé' husband vindictive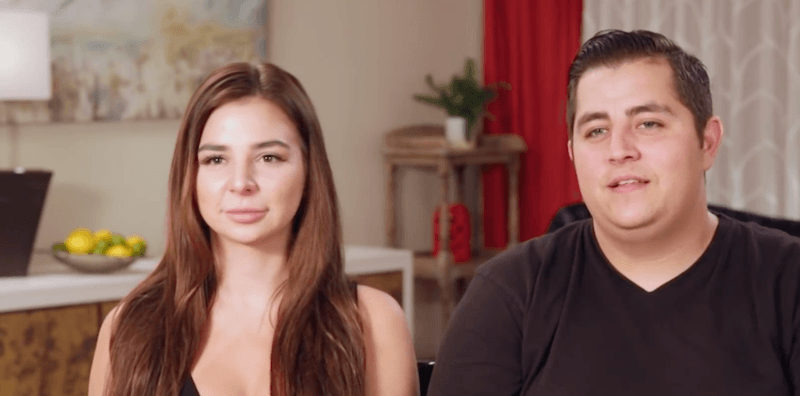 Meanwhile, Anfisa Nava believes that Jorge Nava is being vindictive. The 90 Day Fiancé star told In Touch that her relationship with Jorge was a weight on her shoulders while he was in prison. 
She said, "Once it happened, I wanted to put our issues aside and stay by his side and support him in this difficult situation. However, the whole time I felt like I had a weight on my shoulders that wouldn't let me be happy. I knew I had to end it and it would be better for the both of us, so Jorge and I talked about it and mutually decided to part ways a few months ago and agreed to divorce once he's released."
Anfisa Nava went on to add, "I'm surprised to see him saying that I 'abandoned' him. I didn't leave him to be with another man, I left because I didn't want to be with him anymore. I took this time alone to heal myself. People grow apart sometimes, it doesn't mean the relationship wasn't genuine from the start."
"I was hoping the time in prison would make Jorge a better man, but it seems like he is still the same vindictive little boy seeking revenge. It's sad that he can't stand seeing me succeed on my own," Anfisa concluded.