'90 Day Fiancé': Anfisa Nava Congratulates Larissa Dos Santos Lima After She Leaves TLC—'You'll Be a Millionaire in No Time'
Larissa Dos Santos Lima recently took to Instagram to claim that she had been fired from TLC's '90 Day Fiancé' after appearing on the adult webcam platform CamSoda.
90 Day Fiancé star Larissa Dos Santos Lima, Colt Johnson's ex-wife, has certainly had an eventful week.
The Brazilian mom of three—who currently lives in Colorado Springs, CO with her boyfriend, Eric Nichols—claimed to have been detained for several few hours by ICE on Sept. 19. On Sept. 26, the 34-year-old 90 Day Fiancé: Happily Ever After star claimed TLC had fired her due to her recent live performance on CamSoda, a platform for adult content.
Larissa has made headlines in recent months for her total-body transformation due to many cosmetic procedures, as well as for her foray into NSFW content creation via platforms like OnlyFans. After her announcement about being fired from TLC, Larissa's 90 Day Fiancé castmate, Anfisa Nava, jumped to her defense on social media.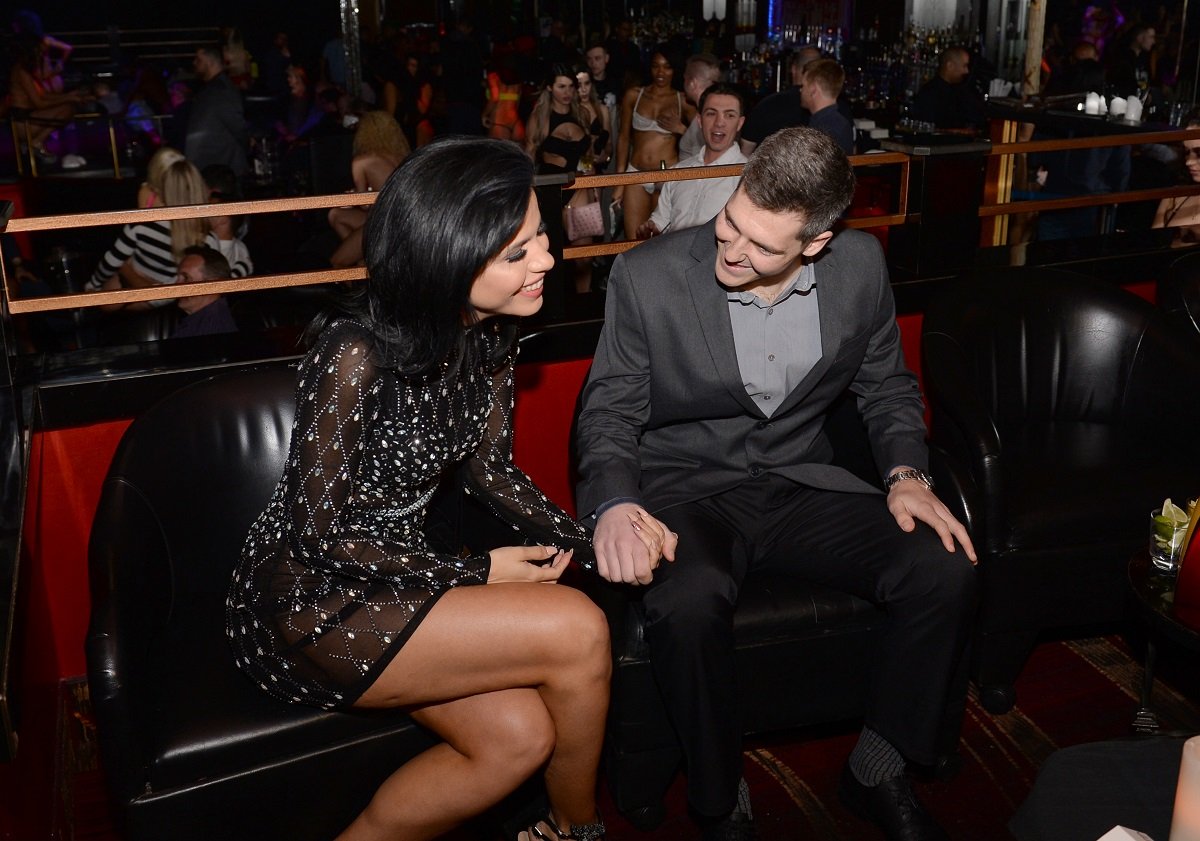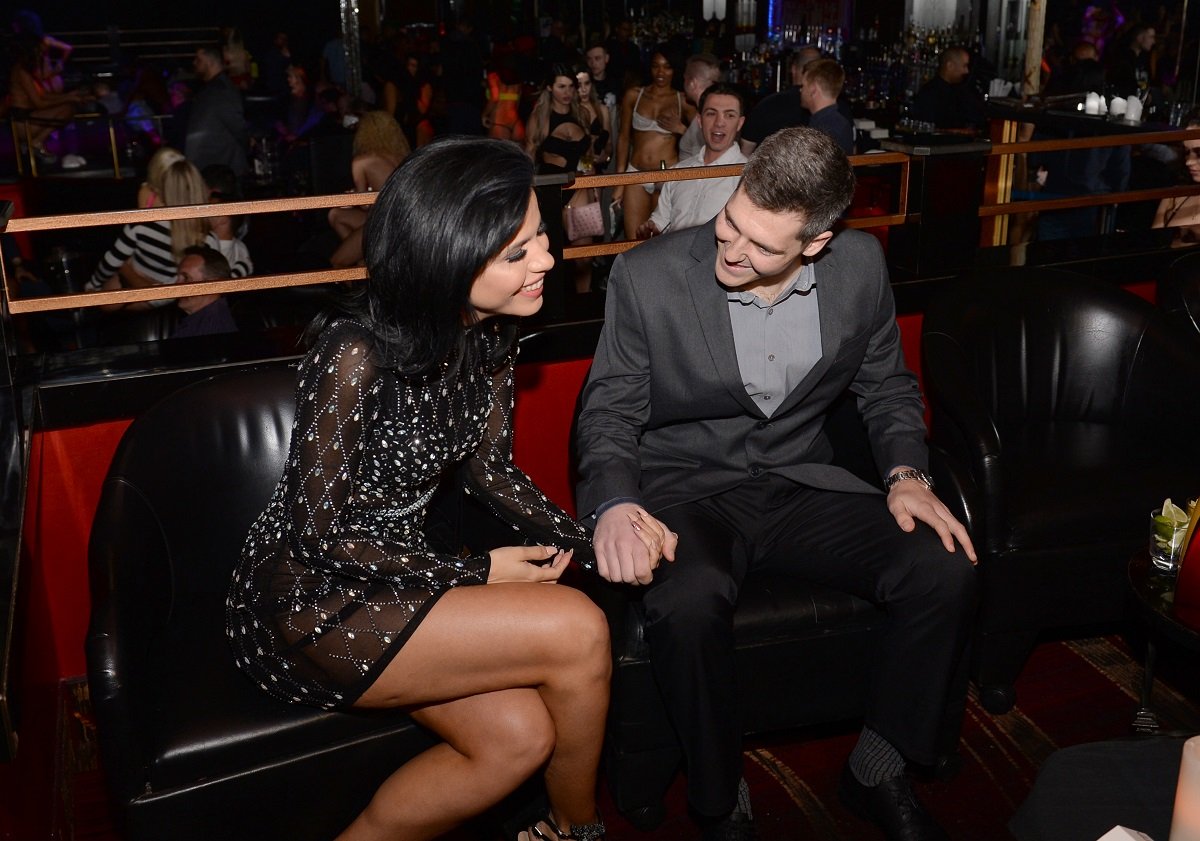 Larissa claimed she was fired by TLC for her appearance on CamSoda
On Sept. 26, Larissa took to Instagram to issue a statement in which she claimed to have been fired by TLC due to her recent performance in a thong bikini and lingerie on the adult platform CamSoda. (TLC hasn't yet confirmed or denied Larissa's claim.)
"I want to make a statement for you, I'm no longer a cast member of the show 90 Day Fiancé," Colt's ex-wife wrote. "Because of my show with CamSoda, I was released from my contract with TLC by phone the day before ICE arrested me."
The 34-year-old assured 90 Day Fiancé fans that she wasn't about to stop producing content for her many followers.
"I will continue producing content for my official channels on Instagram, OnlyFans and YouTube," Larissa concluded her post. "Thanks for your understanding, love and attention."
Anfisa told Larissa she'd become a 'millionaire'
Among Larissa's many supporters was Anfisa, a 90 Day Fiancé alum herself, who became notorious due to her ill-fated marriage to Jorge Nava.
Since appearing on 90 Day Fiancé, Anfisa—who originally hails from Russia—has gone on to complete an associate's degree and begin a bachelor's degree in the U.S. She has also launched her own fitness app and a successful personal training business, in addition to becoming a certified personal trainer, participating in bikini bodybuilding competitions, and starting a workout-themed OnlyFans of her own.
So it's no wonder that Anfisa didn't think Larissa should worry about ending her time on the show.
"GOOD FOR YOU!" Anfisa commented on Larissa's Instagram post. "You'll be a millionaire in no time."
A few 90 Day Fiancé fans asked if Anfisa was "sarcastic or serious," but Anfisa assured them that she was being "very serious."
'90 Day Fiancé' fans were shocked by Larissa's announcement
90 Day Fiancé fans flocked to Larissa's Instagram post to offer their support after her shocking announcement. Many viewers argued that TLC was actually going against their own interests by firing her, as she'd achieved a level of influence on social media that could only benefit the network.
"One would think that TLC would like the free publicity that she gives them by appearing on other platforms!" one Instagram user mused. "They were her main employer and now, ONCE AGAIN, they've made an incredibly stupid mistake."
Others assured Larissa that TLC's decision was "a blessing in disguise," as she would inevitably be able to build bigger audiences elsewhere.
"When Larissa gets bigger on OF/CamSoda, TLC gonna be calling her wanting some 90 Day spinoff with her and Eric-ee," one fan predicted.
Another follower joked, "They need to fire Debbie instead"—referring, of course, to Colt's ever-present mother, Debbie Johnson.
Whatever comes next for Larissa, one thing is for sure: It's unlikely that she'll fade from the public eye completely anytime soon.