'90 Day Fiancé': Angela Breaks Down While Planning Her Wedding to Michael
Angela Deem and Michael Ilesanmi began planning their wedding in Nigeria on recent episodes of the fifth season of TLC's 90 Day Fiancé: Happily Ever After. Naturally, however, things didn't go entirely smoothly—from explosive fights about Angela's unwillingness to be a "submissive" wife to concerns about her potential infertility.
Still, the unlikely pair decided to go through with their nuptials. Just a few days before the wedding, Michael and Angela visited a florist in Nigeria to prepare a special bouquet that would represent Angela's mom, daughter, and six grandchildren—all of whom wouldn't be able to attend the ceremony.
In a new 90 Day Fiancé sneak peek, Angela broke down in tears as she revealed how devastated she was to have her wedding to Michael without her family in attendance.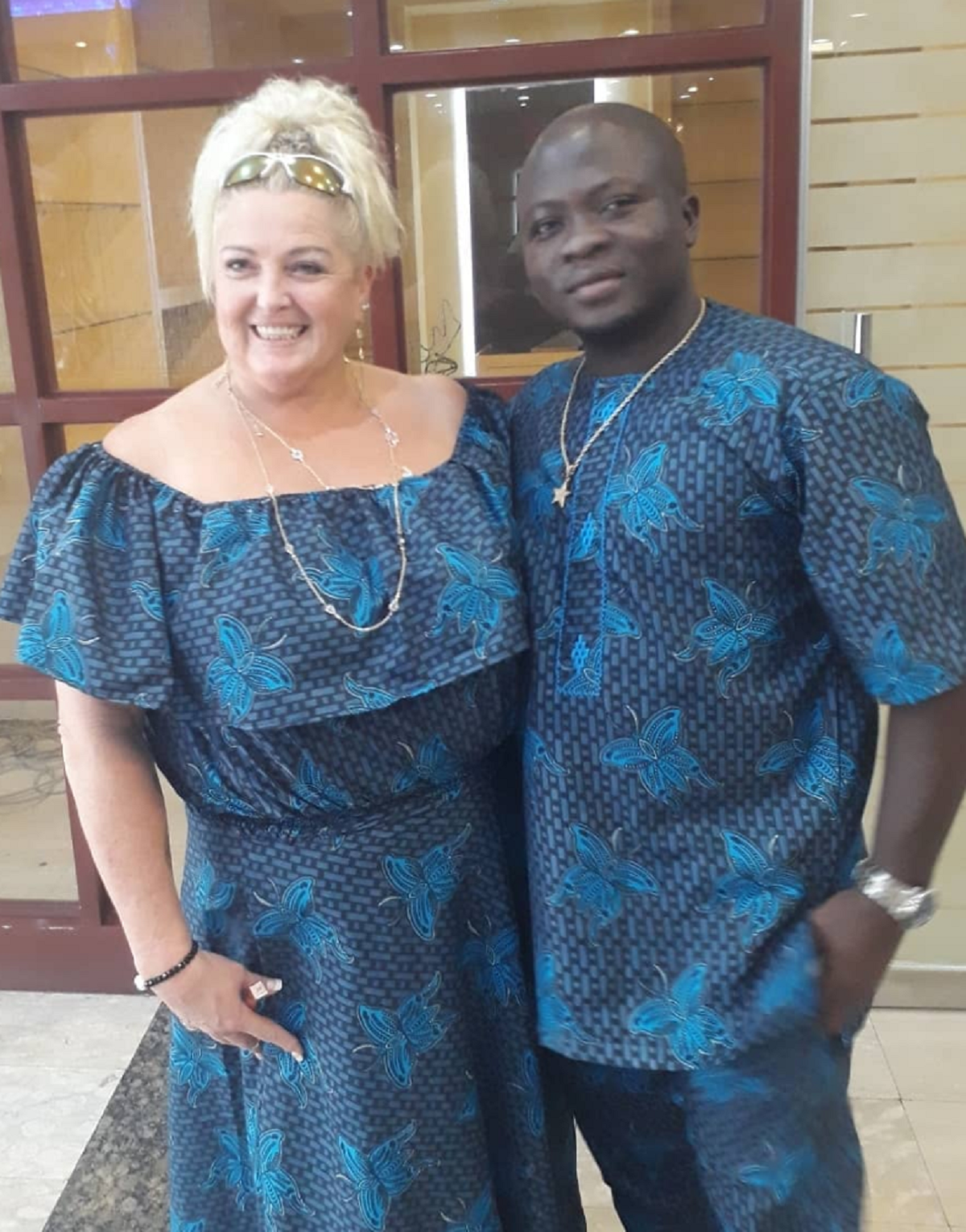 Angela wanted a special bridal bouquet to represent her family
On the latest 90 Day Fiancé: Happily Ever After preview, Angela and Michael visited Kofo, a local florist in Michael's home country of Nigeria, to discuss Angela's bridal bouquet.
Angela told TLC producers that going to the floral shop made her upcoming wedding feel all the more real.
"I get goosebumps, because the bouquet is like the topping—after the dress, you get the cake, and then the bouquet is like the topping," the 90 Day Fiancé star said, visibly excited and nervous.
As for her plans for the flowers she wanted to carry down the aisle, Angela had a specific plan. Since her mom, daughter, and six grandkids wouldn't be able to attend the wedding, she wanted her bridal bouquet to represent each of them.
The 90 Day Fiancé star explained that she wanted eight flowers in the color of her eight relatives' birthstones. The bouquet would include sapphire-blue flowers—for September birthdays—as well as citrine-yellow blooms for November birthdays and aquamarine-blue blossoms for March birthdays.
The '90 Day Fiancé' star broke down in tears at the floral shop
After describing the bouquet that would represent her missing family members, Angela became distraught. She broke down in tears as the reality hit her: Some of the most important people in her life wouldn't be there to witness her wedding to Michael. Instead, her best friend JoJo would fly to Nigeria from Texas to serve as her matron of honor.
Michael comforted his bride-to-be, assuring her that they would make sure to "represent" her mom in her absence.
"Even with the bouquet, it's not the same," Angela lamented to 90 Day Fiancé producers. "This wedding ain't gonna be easy for me at all."
The 90 Day Fiancé star said that, while it was of course a "happy moment" in her life, her aging mom's illness also made the wedding bittersweet.
"I want her to know that I got all of them here with me in my mind and my heart," Angela said of her mom.
Michael's future wife told the florist, "It hits me when I'm doing all this that the kids aren't going to be here."
But Kofo assured her client that her family would still be with her on her special day—if only in spirit.
"They're with you in spirit, for sure," the florist told a weeping Angela. "I'm sure they're supporting you and they want to be here for you."
Angela admitted that the reality of her situation was finally hitting her
Angela opened up about how difficult it was for her to get ready for one of the happiest days of her lives without her family.
"It's all fun, and then when reality hits me—my family's not gonna be here," the 90 Day Fiancé star said emotionally, wiping away tears in an uncharacteristically sensitive moment.
Michael's fiancée explained that her mom's worsening health made her especially emotional. She was married once before—for just a few years, when she was only 17 years old—and now her mother wouldn't be here to witness her second wedding at age 54.
Still, Angela believed that her custom bridal bouquet would serve some comfort on her big day.
"With this bouquet, they're going to be a part of this wedding, one way or another," Angela said. Still, tears rolled down her face as she faced the painful reality of getting married without her loved ones present.