'90 Day Fiancé': Angela Deem Accuses Michael Ilesanmi of Cheating and Lying on 'Happily Ever After' Sneak Peek
Angela Deem and Michael Ilesanmi of TLC's 90 Day Fiancé have been through a lot of turmoil over the last few years in order to make their relationship work.
Angela, a 54-year-old grandmother of six from Georgia, met 32-year-old Michael, who hails from Nigeria, online several years ago. Despite a significant age gap, major cultural differences, and delays in the K-1 visa process, Angela and Michael have stuck it out and stayed together.
On the upcoming fifth season of 90 Day Fiancé: Happily Ever After—which premieres on Jun. 14—Michael and Angela plan to get married in Nigeria so Michael can apply for a visa and come to the U.S. Still, despite their passion for one another, it was clear on TLC GO's early sneak peek of the season premiere that the couple still struggled with jealousy and drama in their relationship.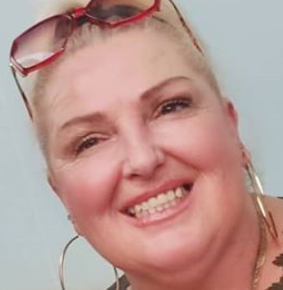 Angela admitted that she and Michael had a volatile relationship
Angela and Michael have been through quite a bit of drama since they first met and decided to pursue their international love.
During the early stages of their online courtship, Michael even admitted that he met a girl when he was out at a club one night and hooked up with her. The indiscretion led to jealousy and trust issues between them, especially on Angela's end.
On the 90 Day Fiancé: Happily Ever After sneak peek, Angela said that their relationship had always been a rollercoaster. "Me and Michael fight a lot," the 90 Day Fiancé star admitted. "And then we make up a lot. Then we fight a lot, we fight some more, and then we make up."
Still, Michael's wife-to-be insisted that their passion could overcome any amount of conflict. "But we love each other, and we're going to be together, one way or another," Angela declared.
The '90 Day Fiancé' star accused Michael of lying after she heard a mysterious ringtone
Despite Michael and Angela's intense infatuation with each other, their trust issues were still on full display on the early season premiere of 90 Day Fiancé: Happily Ever After.
As Angela took Michael on a video chat "tour" of her new home—where she hoped he would soon live with her, her mother, and her six grandkids in the U.S.—she heard an unfamiliar ringtone on Michael's other phone. He appeared to quickly shut it off before changing the subject, but it was too late.
"What was that?" she snapped suspiciously.
"It's the ringtone," Michael answered nervously. "I don't know who was calling."
His future wife immediately exploded, demanding to know who'd been calling him. She suspected that the special ringtone might be meant for another woman. "When we have ringtones, you know what we have it for? Special, to know who's calling," she pointed out.
Angela told 90 Day Fiancé producers she didn't buy his story for a second.
"He has two phones. And I know all of Michael's phone contacts, and I know he doesn't have a ringtone on them," she explained. "And I heard the phone ring, and it was not the natural ring. It was a ringtone. And I can hear Michael trying to cut it off. Why are you nervous about that ringtone?"
Michael insisted he wasn't being dishonest as Angela accused him of cheating
Michael tried to calm Angela down, but she wasn't backing off. "So who is the ringtone for?" she exclaimed.
"It's a general ringtone, baby. I don't set it," Michael assured her, insisting that she was overreacting.
"I've never heard that damn ringtone before, and I've heard your f***ing phone ring!" Angela yelled, accusing Michael of being unfaithful and dishonest. "You know what, I'm about tired of your s***."
The 90 Day Fiancé star told TLC producers that the couple's problems ran deeper than a ringtone. Angela simply didn't trust Michael to tell her the complete truth, and she suggested that he was making a fool of her.
"Why are you saying that you don't know who that contact is? I'm very upset about this," she said. "And it's more than a f***ing ringtone. It's like, whyv are you denying it? Bitch, please."
The troubled couple ended the conversation without any closure as Angela exclaimed yet again that she knew Michael was lying. "Well, how'd the g**damn ringtone get there? It magically appeared? You're full of s***," she screamed.
"I'm done talking to you. Go play with your damn ringtone," Angela finally huffed as she hung up the phone and stormed off.