'90 Day Fiancé': Angela Deem and Michael Ilesanmi Dish About Sex Toys, Polygamy, and 'Side Chicks' in New 'Happily Ever After' Sneak Peek
On a recent episode of TLC's 90 Day Fiancé: Happily Ever After, Angela Deem and Michael Ilesanmi agreed to get married in Michael's home country of Nigeria after his K-1 visa application was delayed. But there were still plenty of hoops for 54-year-old Angela and 31-year-old Michael to jump through before their marriage could be made legal.
In a new sneak peek of an upcoming 90 Day Fiancé: Happily Ever After episode, Michael and Angela headed to the marriage registry in Nigeria to jump through one more of those hoops. They had to attend a marriage counseling session and interview before they could be deemed eligible to have a wedding.
Of course, Angela wasted no time getting real with the marriage counselors—from her feelings about her sex life with Michael and the possibility of polygamy to "side chicks" and wifely submission.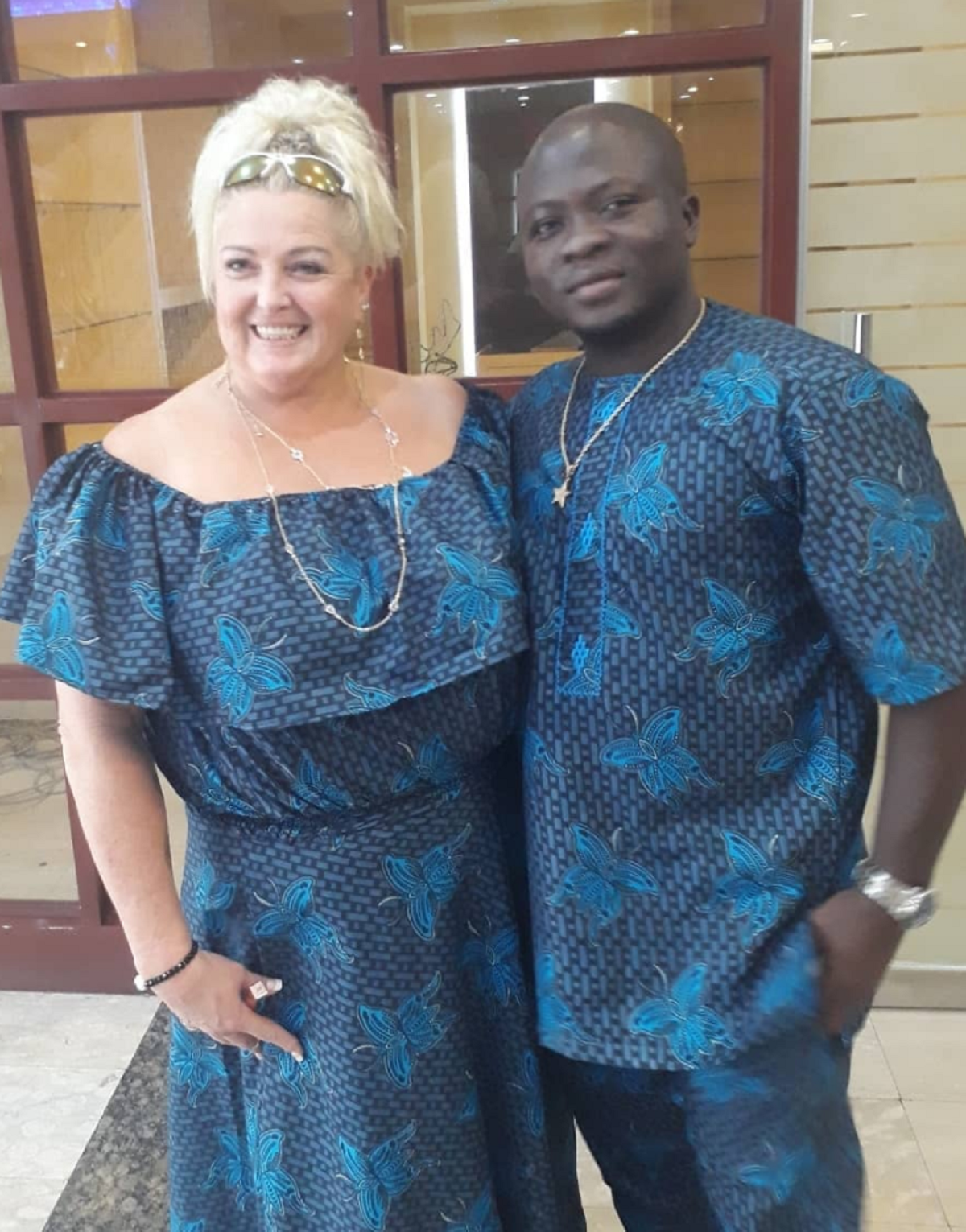 Michael asked Angela not to bring up sex at the marriage counseling session
On their way to their counseling session at the marriage registry in Nigeria, Michael asked Angela to keep their bedroom activities private.
"Don't tell them anything about sex between both of us," the 90 Day Fiancé star warned his bride-to-be as they drove to the session—a requirement before they could be approved for marriage in Michael's home country.
"Michael, I would be OK if you ask them anything about our sex life," Angela shot back.
Seeming to want to needle Michael on purpose, Angela listed some of the sex toys she'd brought along with her to Nigeria.
"For instance, the handcuffs I brought, the penis warmer," she began, before Michael cut her off, apparently mortified.
The couple's counselors asked them if they planned on having a polygamous marriage
Angela and Michael sat down with two counselors, Adeyemi and Grace, to discuss their eligibility for marriage under Nigerian law.
Grace explained to the couple that there are three types of marriage in Nigeria. The first was with a "traditional marriage," in which a man could marry more than one woman.
"We're not doing that," Angela said hurriedly. (Michael stayed silent.)
The counselor explained that the second kind of marriage under the law was Islamic marriage. In this type of marriage, a man could take up to four wives.
After Angela refused the first two kinds of marriage, Grace explained that there was only one left: statutory, or "legal" marriage.
"Under that platform, one man, one woman," she told the 90 Day Fiancé couple. "That is the one you have to stick to."
Angela also wanted to know about the legality of 'side chicks'
Although polygamy was, obviously, out of the question for Angela and Michael, the bride-to-be still had a few remaining concerns. She wanted to know if her fiancé could be with other women on the side while they were waiting to move in together in the U.S.
"Since we're gonna be living apart for a little bit, until the visa gets approved, what about side chicks?" Angela asked the shocked marriage counselors. "Is he allowed to have side chicks?"
Grace smiled and told Angela that she just had to keep Michael happy in the bedroom to stop his eyes from wandering.
"No, he's not allowed to," Grace assured the 90 Day Fiancé star. "You'll satisfy him. Angela, satisfy him sexually."
The '90 Day Fiancé' star warned Michael that she wasn't going to be submissive to him
The marriage counselors also suggested that Angela exhibit "total submission" to Michael, which Angela decidedly did not agree to. They told the grandmother of six that she'd be happiest in her marriage if she laid out Michael's clothes and made his bed every morning and prepared his food every night.
Angela insisted that she "wasn't a Nigerian woman" and wasn't planning to allow any man to dominate her. The only head of her household, she said, would be her.
Still, the 90 Day Fiancé couple was ultimately approved for marriage in Nigeria—pushing them one step closer to getting married in Michael's home country.
But Angela wasn't entirely pleased with how the session had gone, especially when it came to the counselors' comments about polygamy and women's submission in marriage.
"I'm gonna be honest here. The stuff she talked to Michael and me about was b*llshit," Angela told TLC producers.
She also warned Michael that she wasn't going to fit into the gender role paradigm of his culture.
"I appreciate everything they said, and some things were good," she told her future husband as they left the marriage registry. "But you do know that's not how it's gonna go."
"I know," Michael replied apprehensively.
Angela explained further that she sometimes wondered if she and Michael were really meant for each other due to his expectations around traditional gender roles.
"I've told Michael over and over before we got to this step," the 90 Day Fiancé star said, "if you really, really want a wife that's totally submissive, he needs to rethink it, because that's not gonna be me."
Angela asserted that, although she loved Michael dearly, she wouldn't change for him—and hoped he didn't expect her to.