'90 Day Fiancé': Angela Deem Finally Confirms The Biggest Difference Between Her and Babygirl Lisa Hamme
90 Day Fiancé fans have noticed some similarities between stars Angela Deem and Babygirl Lisa Hamme, and they have been letting her know all about it on social media. Angela has been clapping back, saying that she is "nothing" like Lisa. In a recent episode, Lisa finally confirmed the biggest difference between the two.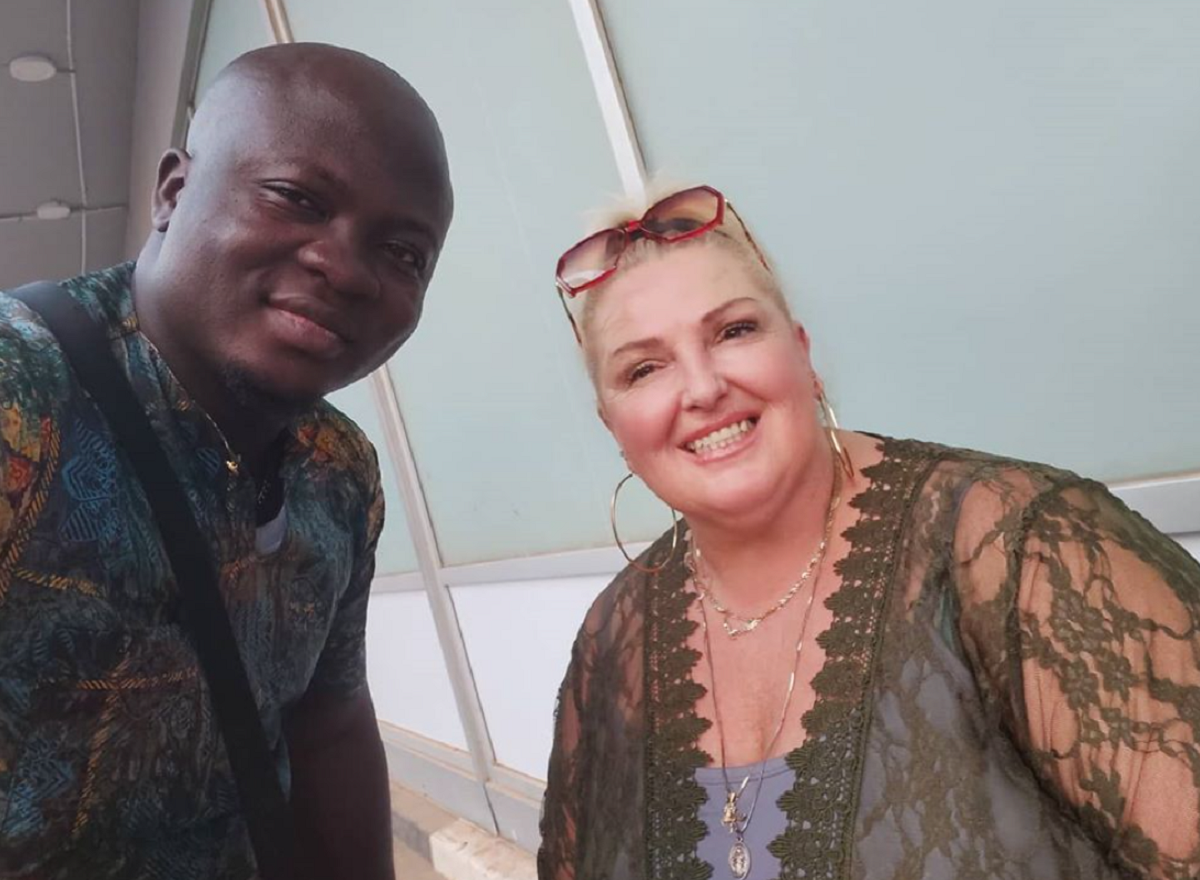 Lisa Hamme wanted Usman Umar to be a daddy by any means necessary
TLC cameras followed Lisa's relationship with Usman Umar during the recent season of 90 Day Fiancé: Before the 90 Days. Even though the couple got married in his native Nigeria at the end of season 4, they have since split and are in the middle of a nasty divorce.
Before their relationship fell apart, Babygirl Lisa said during an appearance on the Domenick Nati Show that she and Usman were trying to have a baby.  However, the Pennsylvania native is 52, so the couple had a backup plan.
"No, I'm not pregnant right now. As far as children, we are definitely going to try," said Lisa. "If it does not happen, in Nigeria he's entitled to take four wives."
Lisa explained that if Usman married another woman, she would "carry the highest title" as the "first wife." She added that she would allow Usman to take a second wife only if he pays her bills and makes sure she lives comfortably.
Of course, as 90 Day Fiancé fans are well aware, Usman and Lisa's relationship is now in tatters. So, Usman taking on a second wife no longer matters, since Lisa will not be his first wife for much longer.
Angela Deem says she has 'nothing in common' with her '90 Day Fiancé' co-star
Fans have compared Lisa to Angela mostly for superficial reasons. They are both white American women in their 50s with aggressive personalities who married significantly younger men from Africa. However, Angela says that is where the similarities end.
"No comparison," she told Entertainment Tonight. "All I can say about that is there's only one Angela."
During season 7 of 90 Day Fiancé, the 54-year-old Angela married 31-year-old Michael Ilesanmi from Lagos, Nigeria. She says that she and Michael aren't fans of Usman, who is a famous Nigerian entertainer known as SojaBoy.
RELATED: '90 Day Fiancé': Angela Deem Wants to Make It Clear She Is Nothing Like Babygirl Lisa Hamme
"I feel really bad for Lisa, all due respect to everybody, I wouldn't put up with Usman one damn minute," Angela says. "One damn minute. And I don't like to cut nobody down, I think Usman knows exactly what he's doing. … Because he hasn't fooled Michael at all."
Angela also noted that Usman said he loved Lisa in front of TLC cameras, but on social media, he says he never did.
Angela says Michael will not take another wife
During the August 9 episode of 90 Day Fiancé: Happily Ever After? Angela told Michael's family that it's possible she won't physically be able to have a baby at this point in her life. At the same time, she shot down Nigerian culture and said that she wouldn't allow Michael to take another wife to bear his children.
During her confessional, Angela explained that during her last visit to her gynecologist, she and Michael found out that her uterus could carry a baby. However, her overall physical health might keep her from carrying a baby to term.
RELATED: '90 Day Fiancé': Angela Deem Shows Off Impressive Weight Loss, Did She Have Plastic Surgery Too?
Michael's mother approved of the marriage on the condition that he and Angela would give her grandchildren. He told Angela that he wants to be with her even if she can't have kids, but he worries about his mom.
"She's not going to be happy," said Michael. Angela then told him that she would "get over it."
New episodes of 90 Day Fiancé: Happily Ever After? air Sunday nights on TLC.